PLAYING TIME: Drew unlikely to return by Opening Day
By Thomas Kephart
March 3rd, 2012 1:00am
NATIONAL LEAGUE
Bloomquist, McDonald could see more PT with Drew sidelined
Spring training reports indicate that Stephen Drew (SS, ARI) is coming along slowly in his return from season-ending surgery following a July ankle fracture. Drew is unlikely to be ready for Opening Day, and could miss a sizable early chunk of the season.
Competing for playing time in his absence are veteran utilityman Willie Bloomquist (SS/OF, ARI) and venerable good-field, no-hit infielder John McDonald (SS/2B/3B, ARI):

2011         AB    BA   xBA   OPS  bb%  ct%  PX    G/L/F   Spd  SBO%  HR/SB
====        ===  ====  ====  ====  ===  ===  ==  ========  ===  ====  =====
Bloomquist  350  .266  .273  .651    6   85  50  49/25/26  118   30%   4/20
McDonald    227  .229  .247  .576    5   88  57  38/20/42   98   12%   2/ 2

The options here are truly unsatisfying from an offensive standpoint. Bloomquist brings a line drive stroke, groundball approach, and speed skills that McDonald lacks. Even so, despite having one of his better seasons, Bloomquist's OPS was well below .700, but his proven base thievery makes Bloomquist clearly the more palatable fanalytic option. Still, his elevated LD% is likely unsustainable, making a BA downturn a distinct possibility.
Perhaps the best barometer for projecting PT in Drew's absence is how the team split the PT in July, after Drew was hurt and McDonald acquired. Bloomquist got roughly two-thirds of the AB, indicating he is likely to receive the larger PT share.
One potential option here is for Bloomquist to start most games, with McDonald serving as a late-inning defensive replacement. While Drew's early-season absence makes Bloomquist a deep-league endgame speed option, McDonald remains virtually unrosterable in any format.
Samardzija joins CHC rotation competition
Jeff Samardzija (RHP, CHC), who spent the entire 2011 season in the bullpen, has emerged as a surprise candidate for a back-end spot in the CHC rotation. Samardzija joins holdover Randy Wells (RHP, CHC) and off-season acquisitions Chris Volstad (RHP, CHC) and Travis Wood (LHP, CHC) in competing for the final two slots in the CHC starting rotation.

2011         IP   ERA  xERA  Ctl  Dom  Cmd  hr/9  H%    G/L/F   BPV
====        ===  ====  ====  ===  ===  ===  ====  ==  ========  ===
Samardzija   88  2.97  3.99  5.1  8.9  1.7   0.5  27  41/18/41   41
Volstad     166  4.89  3.69  2.7  6.4  2.4   1.2  32  52/20/28   73
Wells       135  4.99  4.36  3.1  5.5  1.7   1.5  28  42/20/38   34
Wood        106  4.84  4.61  3.4  6.5  1.9   0.8  33  32/22/45   34

Samardzija compiled strong surface stats in his long-middle relief role, making 75 appearances, in 2011. His skills, however, did not support his success. He continued to struggle with Ctl and Cmd, as he has throughout his career. Samardzija has not been given an extended trial as a MLB starter, though he spent most of the 2009-2010 seasons as a minor-league starter. His history indicates his performance as a starter would be problematic.
Volstad, already identified as a potential sleeper by BaseballHQ.com analysts Stephen Nickrand and Joe Hoffer, posted solid skills in 2011 with FLA, showing growth from previous seasons, with improving Ctl, growing Dom, and a strong GB tendency that resulted in his posting his first 2.0+ Cmd and first sub-4.00 xERA. Though the skills did not result in statistical success, they were the best of this foursome, marking him as a likely frontrunner for one of the two rotation openings.
Wells has been a rotation fixture for three straight seasons, though he was sidelined for nearly two months early in 2011 with a forearm strain. His control suffered upon return, as he posted a 3.0+ Ctl for the first time. His GB% also slipped from back-to-back high-40s GB% in 2009-10. Wells also failed to suppress opposing power, as his hr/9 skyrocketed from its previous sub-1.0 level. Wells likely will need to sharpen his Ctl and reverse his GB% loss to grab and hold a rotation spot.
Wood struggled so much during his sophomore season with CIN that he spent a considerable portion of the season in Triple-A. He posted 7.5 Dom, 3.3 Cmd and 83 BPV in his rookie 2010 season, but was unable to repeat that success in 2011 as he suffered across-the-board skills loss. He is a flyball pitcher, potentially problematic given his home ballpark, but has managed back-to-back sub-1.0 hr/9. Wood is the only southpaw among the group, which could be at least a tie-breaker in his favor, but his remaining minor-league option could work against him.
NL short take
Anibal Sanchez (RHP, MIA) reported soreness behind his right shoulder after his March 2 throwing session. While Sanchez has posted back-to-back healthy seasons, making 32 starts each year, he has a lengthy pre-2010 injury history. He was limited by various injuries to a total of 32 starts during 2007-2009. Sanchez displayed elite skills in 2011, including 9.2 Dom, 3.2 Cmd and 109 BPV. While Sanchez is currently expected to be ready for the season, this news heightens his risk factor ...
AMERICAN LEAGUE
Crawford suffers setback
Carl Crawford (OF, BOS) has reported he is now taking medication for inflammation in his surgically repaired left wrist, delaying his recovery. Already doubtful for Opening Day, Crawford's latest setback could cost him early-season playing time. The setback also heightens Crawford's risk factor as he attempts to rebound from a disappointing 2011.
Any extended absence by Crawford is likely to mean virtually full-time AB for both Cody Ross (OF, BOS) and Ryan Sweeney (OF, BOS), bumping the value of both. RHB Ross' above-average power, reflected in his 126 PX, already made him the front-runner for the RF job, and could make him an important cog in the BOS lineup.
Sweeney has been largely relegated to a part-time role in previous seasons, but looms as the prime PT beneficiary of any extended absence by Crawford. Sweeney is a slap hitter, as his 53 PX and 48% GB% attest, but has solid contact and on-base skills, having posted four straight seasons of .340+ OBP.
For more information about the terms used in this article, see our Glossary Primer.
Shopping Cart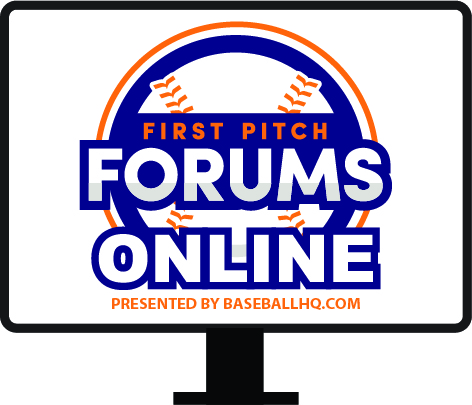 Our virtual First Pitch Forum returns!
Three online-only events: March 5, 11, 17
Join us live, or watch when you want
Just $19!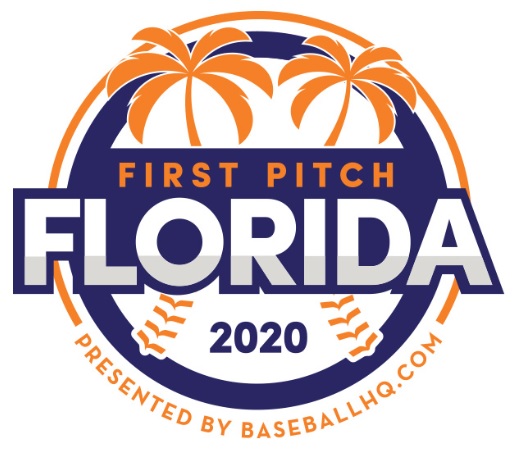 Inaugural Event!
February 28-March 1, 2020
St. Petersburg, FL
A few seats still left!