PLAYING TIME: Braun's Reprieve and the MIL OF Picture
By Thomas Kephart
February 25th, 2012 12:01am
NATIONAL LEAGUE
Braun's suspension overturned
Ryan Braun's (OF, MIL) 50-game PED suspension was reversed on appeal, restoring his fulltime status. Braun's presence impacts the competition for OF playing time in MIL. Japanese import Nori Aoki (OF, MIL), a contact hitter with little power and average speed, loomed as the likely replacement had Braun's suspension been upheld.
With Braun in the lineup, Aoki could eventually challenge Nyjer Morgan (OF, MIL) for the CF job. Morgan is coming off a .304-BA campaign that was driven by an elevated 37% hit rate and impressive 26% LD%. While Morgan is likely to open the season as the starter, Aoki provides an alternative if Morgan reverts to his 2010 form (.253 BA/.258 xBA).
Aoki also could gain PT if Mat Gamel (1B, MIL), the presumed replacement for the departed Prince Fielder, struggles out of the gate. Gamel has yet to establish himself in assorted MLB trials during the past three years, and faces a make-or-break season at age 26. Gamel's 2011 MLEs include a soft .680 OPS.
With MIL's bench relatively thin, Gamel was likely to receive full-time PT in Braun's absence. With Aoki available in reserve due to Braun avoiding suspension, Gamel's leash could be shortened. Corey Hart (OF, MIL), who has extensive minor-league 1B experience, is slated to receive substantial spring training work there. Should MIL pull the plug on Game, Hart would likely shift to 1B, with Aoki joining Braun and Morgan in the OF.
Howard eyes May return as PHI prepares for his absence
According to PHI management, Ryan Howard (1B, PHI) is shooting for a May return to action following off-season surgery to repair a torn Achilles tendon. Howard has begun taking batting practice and fielding groundballs. He suggested to reporters that he is unlikely to play in spring training games, and is likely to require an extended minor league rehab assignment. With six straight 30+ HR/100+ RBI seasons, Howard's power and middle-of-order presence will be missed.
PHI spent the off-season preparing for Howard's absence by adding several veteran options who provide flexibility. Holdover John Mayberry (OF, PHI) joins off-season additions Laynce Nix (OF, PHI) and Ty Wigginton (3B/1B/OF, PHI) as playing time front-runners until Howard returns. Aging LHB vets Jim Thome (DH/1B, PHI) and Juan Pierre (OF, PHI), in camp as a non-roster invitee, provide additional options.
A Nix/Wigginton platoon, with Mayberry shuttling between LF and 1B, looms as the likeliest scenario until Howard returns. Under this plan, the lineup vs. RHP would feature Mayberry at 1B and Nix in LF. Against lefties, Mayberry projects to start in LF with Wigginton at 1B.
Mayberry, a potent force vs. LHP, was productive in limited AB vs. RHP in 2011, though his platoon splits remain considerable. There have been rumblings that PHI is leaning toward giving him a fulltime shot. Nix is strictly a platoon option, while versatile Wigginton, though more productive vs. LHP, has relatively narrow platoon splits:

2011       AB   BA   BAvR  BAvL   OPS  OPSvR  OPSvL  
====      ===  ====  ====  ====  ====  =====  =====  
Mayberry  267  .273  .250  .306  .851   .785   .953    
Nix       324  .250  .263  .111  .750   .781   .411    
Wigginton 401  .242  .235  .259  .731   .705   .796   

Mayberry compiled the most productive OPS of the trio in 2011 vs. RHP and overall, justifying a full-time opportunity. Whether Mayberry can produce enough to retain a regular role is to be determined. When Howard returns, he could eventually slide into a LF platoon with Nix depending on early-season results.
NL short take
Tommy Hanson (RHP, ATL) returned to camp after missing several days due to headaches and dizziness stemming from a Grade 1 concussion he suffered in a recent car accident. He has yet to be cleared to resume throwing. Hanson's 2011 growth season, which featured career-best Dom, BPV and xERA, was ended in August by a small right rotator cuff tear which did not require surgery. News of the concussion elevates Hanson's already considerable risk factor ...
AMERICAN LEAGUE
Inge joins crowded DET 2B mix
In a sign of DET's committment to shifting Miguel Cabrera (3B/1B, DET) back to 3B, Brandon Inge (3B, DET) will work at 2B in spring training, vying for playing time with Ryan Raburn (2B/OF, DET) and Ramon Santiago (2B/SS, DET). Raburn has the most power of the three, while Santiago provides the surest defensive option. None of the group is without flaws:

2011       AB    BA   xBA   OPS  bb%  ct%   PX  HR   G/L/F   hr/f  Spd
====      ===  ====  ====  ====  ===  ===  ===  ==  =======  ====  ===
Raburn    387  .256  .245  .726    5   71  130  14  35/21/45  11%  117
Santiago  258  .260  .263  .689    6   85   75   5  43/21/35   7%  108
Inge      269  .197  .203  .545    8   72   65   3  34/20/46   3%  105

Inge had a history of lightly above-average power before his 2011 skills collapse. Santiago has a clear edge in base plate skills, featuring a solid contact rate. Free-swinging Raburn played 56 games at 2B in 2011. His power is considerable, but his subpar plate skills are problematic.
Inge's move to 2B will enhance DET's roster and lineup flexibility and could provide him additional PT. If Cabrera sticks at 3B and Inge fits at 2B, Raburn would join the OF/DH mix. Projected part-timers Santiago, Andy Dirks (OF, DET) and Don Kelly (3B/OF, DET) are most likely to see reduced PT if Inge makes a successful transition.
At least to start, expect a mix-and-match arrangement at second base in DET. Raburn is unllikely to lose much playing time due to his power, but Santiago's contact ability and steadiness could make him the default option if Raburn and Inge slump on either side of the ball.
AL short take
Recently displaced by Casey Kotchman (1B, CLE), Matt LaPorta (1B, CLE) could be squeezed out of an Opening Day roster spot entirely. LaPorta, who struggled to produce in 2011—.247 BA, .705 OPS, 245 xBA and 75% ct% in 352 AB—has a minor league option remaining. His competition for a RH bench bat is Shelley Duncan (OF/DH, CLE). Duncan, who's out of options, displayed elite power (158 PX) in a part-time role in 2011. Depending on his spring performance, LaPorta could begin 2012 back in Triple-A ...
For more information about the terms used in this article, see our Glossary Primer.
Shopping Cart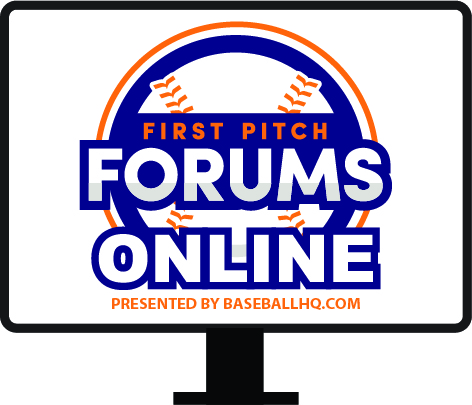 Our virtual First Pitch Forum returns!
Three online-only events: March 5, 11, 17
Join us live, or watch when you want
Just $19!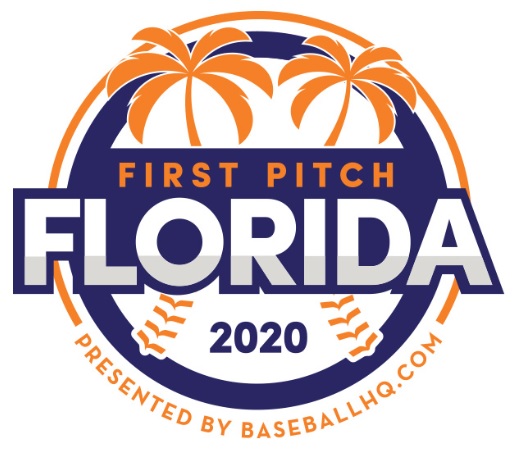 Inaugural Event!
February 28-March 1, 2020
St. Petersburg, FL
A few seats still left!