PLAYING TIME: Berkman to Rangers, Soriano to Nationals
By Harold Nichols
January 17th, 2013 12:05am
AMERICAN LEAGUE
Rangers sign Berkman to DH
The Texas Rangers signed Lance Berkman (1B/DH) to a one-year, $10 million contract, and he's expected to serve as their full-time DH and hit third in the lineup. It's a high risk/high reward move for the Rangers, as Berkman has the skills to be productive if he can stay healthy. Health is hardly a given, however—Berkman was limited to 32 games in 2012 by continuing knee issues.
Even at age 36, Berkman brings substantial skills to the table. In 2011, he hit .301, with a .412 OBP and 31 homers in 488 AB. His performance was backed by a 153 PX, 39% fly ball rate, 22% line drive rate, and 0.99 Eye. Berkman's gimpy knees limited him to 81 AB in 2012, and his skills indicators dropped to a 0.74 Eye and 34% fly ball rate, but he still had a 134 PX and 21% line drive rate. It's impossible to know how much of the decline was injury-related and how much was due to normal aging.
The Rangers are well aware of Berkman's health issues and hope to be able to manage them. According to GM Jon Daniels, "The knee will require some maintenance on his part and the part of our medical staff. He's going to need days off here and there....We think we can keep him in the lineup. I would think he probably won't play the field a lot." Berkman has had four four surgical procedures on his right knee, the most recent being season-ending surgery in September to remove the meniscus. He is expected to be ready for spring training.
The Berkman signing has a domino effect on the Rangers' roster. Mitch Moreland (1B, TEX) could see almost full-time AB, provided he can stay healthy and can produce against left-handed pitching. Last season Moreland hit .275 with 15 homers and a solid 125 PX in 327 AB. The 2013 Baseball Forecaster noted that with health and more playing time Moreland has 25 HR, 80 RBI upside. Moreland missed six weeks last season with a hamstring injury, but a B health grade suggests limited health risk going into 2013. He still has something to prove against southpaws, as he's hit .234 and .239 against them the past two seasons.
If both Berkman and Moreland can stay in the lineup, prospects Mike Olt (1B/3B, TEX) and Jurickson Profar (SS/2B, TEX) could find themselves with limited opportunities, at least in the early going. Don't be surprised if both begin the year in the minors to get more seasoning.
NATIONAL LEAGUE
Soriano gets two-year contract from Nationals
The Washington Nationals signed Rafael Soriano (RHP, WAS), who saved 42 games for the Yankees in 2012, to a two year, $28 million contract. Given the size of the contract, it appears the Nationals plan to use Soriano as their closer, and he has the skills to deliver. Last season, Soriano had a 2.26 ERA, 9.2 Dom, 2.9 Cmd, and 121 BPV for the Yankees. The only caution with Soriano is a history of elbow problems, prompting a D health grade.
Soriano's arrival seemingly pushes Drew Storen (RHP, WAS) into a setup role for the time being. Storen returned from elbow surgery in July last season and slowly rounded into form to take over the closer role in September. He was superb in that month with a 1.35 ERA, a 14/0 K/BB ratio, and a 192 BPV. However, he suffered a meltdown in game 5 of the NLDS, allowing four runs to the Cardinals in the ninth inning and taking the loss. The Soriano signing seems to indicate that Nationals' management is uncertain about Storen's ability to be the team's full-time closer. Given Soriano's injury history, Storen's change of roles could make him a bargain in drafts.
Tyler Clippard (RHP, WAS), who saved 32 games for the Nationals last season, likely moves to a seventh-inning role or a share of the eighth-inning role with Storen. Clippard was outstanding, with a 3.72 ERA and 98 BPV, but his 57% fly ball rate enhances his risk level.
NL short take
The Dodgers signed J. P. Howell (LHP, LA) to a one-year contract, and he will bolster the bullpen. Howell produced a 1.50 ERA in the second half last season, thanks to an unrepeatable 96% S% and 23% H%. As his luck regresses, expect his results in LA to approach his 2012 first half, with a 4.44 ERA, 3.98 xERA. Command has been an issue for him the past two seasons, with ratios of 1.9 and 1.4. He's a grade B LIMA pick ...
For more information about the terms used in this article, see our Glossary Primer.
Shopping Cart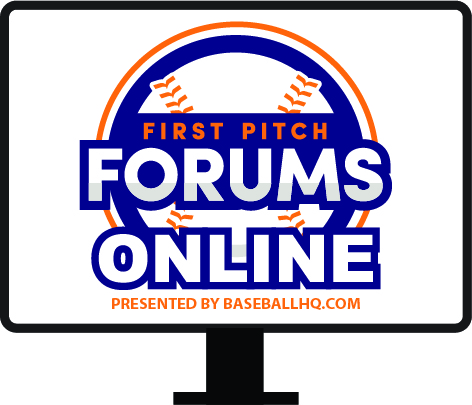 Our virtual First Pitch Forum returns!
Three online-only events: March 5, 11, 17
Join us live, or watch when you want
Just $19!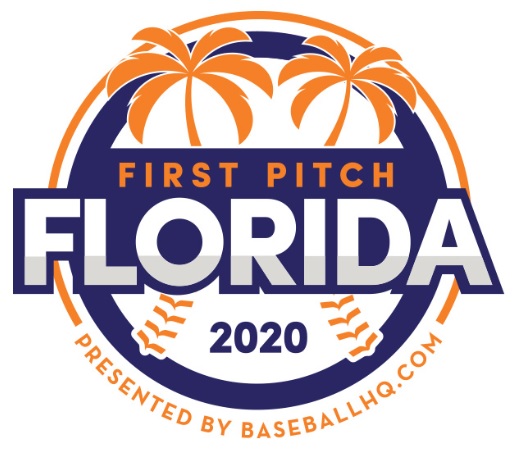 Inaugural Event!
February 28-March 1, 2020
St. Petersburg, FL
A few seats still left!