PLAYING TIME: Adams still waiting for opportunity
By Jock Thompson

@JOCKatHQ
March 6th, 2012 12:05am
AMERICAN LEAGUE
Adams still offering promise beyond the numbers
When the Rangers signed Joe Nathan (RHP, TEX) to a two-year $14M deal with a $9M option for 2014, it became clear that he was going to be their new closer, with Neftali Feliz (RHP, TEX) transitioning to the rotation. And nothing has changed now in March; projecting Nathan as the closer in Arlington on Opening Day is a slam dunk. But projecting how a 37-year-old pitcher might perform over a six-month long season—and particularly the summer months in Texas—is a different matter altogether. And both the numbers below and other factors suggest that setup man Mike Adams (RHP, TEX) could be overlooked and undervalued in March, despite his recent track record of excellence.

Adams    IP   ERA  xERA  Ctl  Dom   Cmd   G/L/F    hr/9  BPV
====     ==  ====  ====  ===  ====  ===  ========  ====  ===
2009     37  0.73  2.40  1.9  10.9  5.6  51/ 7/42   0.2  173
2010     67  1.76  3.17  3.1   9.9  3.2  41/20/39   0.3  113
2011     74  1.47  2.79  1.7   9.0  5.3  45/14/41   0.6  140

Nathan   IP   ERA  xERA  Ctl  Dom   Cmd   G/L/F   hr/9  BPV
======   ==  ====  ====  ===  ====  ===  =======  ====  ===
2009     69  2.10  2.83  2.9  11.7  4.0  41/12/47  0.9  151
2010           ******** Did Not Pitch *************
2011     45  4.84  3.67  2.8   8.7  3.1  35/18/47  1.4   93

2011 1H  17  7.27  4.42  4.7   8.8  1.9  38/11/51  2.1   48
2011 2H  27  3.29  3.21  1.6   8.6  5.2  33/22/45  1.0  121

He's obviously a solid contributor, but Adams may not be as coveted by fantasy owners as in recent seasons, thanks to his venue change. Adams is again stuck in the same position he was in SD—behind an entrenched closer and seemingly no opportunity. The only thing missing from his closer-worthy profile are saves; he's picked up a grand total of two over the past three years.
But the move from PETCO to hitter-friendly Rangers Ballpark didn't faze him, as suggested by his 2.10 ERA and 25/5 K/BB in 25 IP after being trade to the Rangers. Interestingly enough, Adams' GB% rose in the 2H as well, from 43% to 47%, hinting that he's made adjustments to fit his new environment and could recapture a slight GB tilt that he's shown at times in previous years. The one blemish that appeared were three HR that produced a small-sample hr/9 of 1.1—far higher than his history, but something else he'll have to get used to in Texas and the AL.
This isn't just about Adams, who is obviously still rosterable in strikeout formats regardless of whether he ever gets a shot at the ninth inning. Nathan will have to outright lose his job for this to occur—and his new deal inspired by his second half 2011 rebound makes this look unlikely on the surface. After rocky start to his comeback from Tommy John surgery (TJS), Nathan managed to convert 11 of his last 12 save opportunities in the 2H, and recover his elite Cmd and most of his dominance. His BPV suggests that his skills are closer-worthy, if not vintage—but a closer look offers plenty of reason for skepticism.
Nathan comes to Arlington from Target Field, which not only deflates scoring, but suppresses HR like no other AL ballpark. It's also a venue where Nathan recorded a 3.04 ERA, vs. 7.50 on the road. And as noted, Rangers Ballpark usually wins its battles with FB pitchers. Throw in the age factor, being just a couple of years off of TJS, his first summer experience in the Texas heat—and it's not difficult to envision Nathan struggling down the stretch. Simply put, buy Adams again for the skills and role upside, and don't assume he'll never be anything more than a setup guy. After sitting behind rock-solid Heath Bell for the past two years, 2012 may be his best opportunity yet for a promotion.
AL Short Take
Jerome Williams' (RHP, LAA) hamstring injury has shelved him until at least March 18 per doctors' instruction, and opened the door to competition for the Angels #5 rotation spot. As noted earlier here in February, the favorites after Williams are Garrett Richards (RHP, LAA) and Brad Mills (LHP, LAA), but both Trevor Bell (RHP, LAA) and Eric Hurley (RHP, LAA) could also figure into this battle. The Angels won't need a fifth starter until April 15, so Williams still has time to get ready—but his injury status is now serious enough for fantasy owners to monitor …
NATIONAL LEAGUE
After his surgery Friday to repair a fractured orbital bone (eye socket)—the result of taking a fouled bunt off his face—A.J. Burnett (RHP, PIT) is expected to be out of action from up to 14 weeks, as per GM Neal Huntington. Other projections have Burnett back in the PIT rotation in early May, leaving Burnett's fantasy owners scratching their heads as to their recourse. Burnett's maddening inconsistency and this new injury-and-prognosis make him almost unrosterable for now, aside from perhaps in the deepest of reserve leagues.
Still, just as when Burnett was dealt to PIT, it's difficult to identify the fantasy opportunities gained or lost. Apart from Erik Bedard (LHP, PIT)—who carries an F Health grade and significant injury risk, as reflected in his 123 IP projection—all of the PIT SP candidates come with skills issues and limitations. At age 27, James McDonald (RHP, PIT) is the youngest and most dominating—7.5 Dom in 2011—but he has struggled annually with his control and needs to rebound from a gopheritis-plagued season. Both Jeff Karstens (RHP, PIT) and Kevin Correia (RHP, PIT) are held back by marginal Doms and ongoing hr/9 issues, while Charlie Morton's (RHP, PIT) only plus skill is a 50%+ GB%.
A rotation with such limited upside won't draw much attention, offering real opportunity only if something changes among the existing faces, or some new faces show up. And these are the things fantasy owners should be attempting to spot this spring in PIT.
NL short take
According to Phillies GM Ruben Amaro, Ryan Howard (1B, PHI) will be in a walking boot for at least 10 days after complications from an infection in his surgically-repaired left Achilles tendon. The Phils are indicating that this could set Howard's hazy "sometime-in-May" return date back, even though the repair remains intact. If Howard is now out until late May or early June, Jim Thome (LHB, PHI) and Ty Wigginton (RHB, PHI) and John Mayberry (RHB, PHI) could all see more upside to their playing time, depending on matchups and performance ...
For more information about the terms used in this article, see our Glossary Primer.
Shopping Cart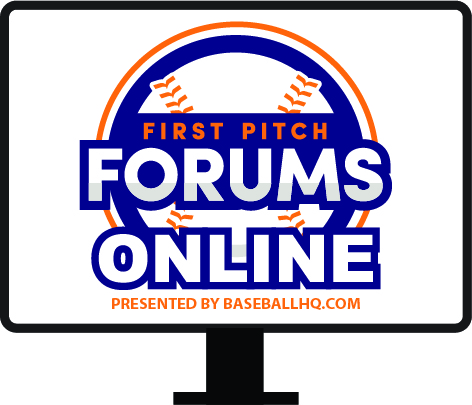 Our virtual First Pitch Forum returns!
Three online-only events: March 5, 11, 17
Join us live, or watch when you want
Just $19!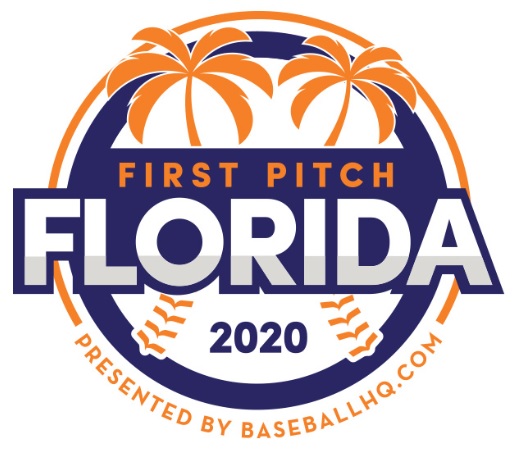 Inaugural Event!
February 28-March 1, 2020
St. Petersburg, FL
A few seats still left!