NFBC: The stolen-base drought
By Greg Ambrosius
February 29th, 2016 12:03am
When the National Fantasy Baseball Championship started in 2004 as the industry's premiere high-stakes event, our participants used many different strategies to win in this unique 15-team format. Remember, there weren't 15-team leagues before the NFBC, so this was a new puzzle that our competitors had to piece together.
One of the most successful strategies early on was one applied by Shawn Childs, who finished in the Top 5 overall four of the first six years as he won four league titles. Childs' strategy was simple: Build a solid offensive foundation by reaching 75 home runs and 75 steals from his first three picks. From there he would build the rest of his offense and of course his pitching staff.
That seemed so simple that others soon followed, and for many years adding as many 20/20 guys to your roster seemed like the way to go. But in the last five years, the game has changed. Now, it's tough to win in this format if you don't take at least one starting pitcher with a Top 3 pick. In fact, many of our owners now get at least two SPs in their first four picks. Strikeout pitchers have drastically changed the game we know and love.
But here's an even more amazing fact: It's almost impossible to get 75/75 from your first three picks anymore. For one thing, stolen bases are at historic lows, so finding someone who can steal and hit homers is nearly impossible. And second, it's hard to go all-offense with those first three picks without having to play catch up in the pitching categories after that.
You can still find power, but finding stolen bases is incredibly hard these days. Take a look at these eye-popping facts:
In 2015, MLB teams stole a total of 2,505 bases, the lowest total since 1974 (2,488) when there were fewer teams. The MLB per game average of 0.52 stolen bases per team was the lowest since 1973. There were 259 fewer stolen bases in 2015 than in 2014 and a whopping 724 fewer stolen bases in 2015 than in 2012. How do you make up for 724 fewer stolen bases? It's getting tough. Here are the MLB stolen base totals per year during the 12 years of the NFBC:

2015: 2,505
2014: 2,764
2013: 2,693
2012: 3,229
2011: 3,279
2010: 2,959
2009: 2,970
2008: 2,799
2007: 2,918
2006: 2,767
2005: 2,565
2004: 2,589
In 2015, only seven players had 30 or more stolen bases, easily the lowest total since the NFBC was started. The year before 12 players had 30 or more stolen bases and in 2012, there were 23 different players who had 30 or more steals. The number of players who can steal 30 or more bases has gone down each year since 2012, as you can see below:

2015: 7
2014: 12
2013: 14
2012: 23
2011: 20
2010: 19
2009: 17
2008: 16
2007: 19
2006: 19
2005: 13
2004: 12
The seven players who reached that level last year included Dee Gordon (58), Billy Hamilton (57), Charlie Blackmon (43), AJ Pollock (39), Jose Altuve (38), Ben Revere (31) and Starling Marte (30).
And now for the kicker: Only four players last year had 20/20 seasons. It's tough to reach 75/75 with your first three picks without more hitters providing 20/20 seasons. The four hitters who accomplished that in 2015 were:

Paul Goldschmidt   33 HR, 21 SB
Manny Machado      35 HR, 20 SB
Ryan Braun         25 HR, 24 SB
AJ Pollock         20 HR, 39 SB

All of this lack of speed in the game today has forced up the values of those hitters who can also run. For instance, the NFBC ADPs are further proof, as four of these 30-stolen base guys are going in the Top 25 overall. They include Altuve (12th), Pollock (16), Gordon (18) and Marte (23). Blackmon isn't far behind at 35.
In 2012, you needed around 180 stolen bases to be in the top 20 percent of your 15-team league in that category. Today, the target is more around 135-140. That means you can attack this category differently now. You can lock in a player who gets 50+ SBs and gain a huge advantage, or you can try to piecemeal several 15-20 SB hitters and reach your goal that way. You don't have to invest as heavily in stolen bases today, but you can't lose sight of them either.
So who are the prospects for stolen bases this year? Let's take a look at a few players to watch:
D.J. LeMahieu: With an ADP of 141, he's a second baseman with some good value. He made the All-Star team last year and went on to hit .301 with 23 stolen bases. He was successful on 23-of-26 stolen base attempts and he wasn't just a Coors Field product. He hit .321 at home and .281 on the road. There's room for more stolen bases here.
George Springer: Here's your next 20/20 hitter, and maybe even 30/30. Springer got off to a rough start last year but was still hitting .264 with 13 homers and 14 stolen bases at the All-Star break. But he suffered a fractured wrist on July 2nd and we didn't get to see his full potential. But owners are betting on it this year, as his ADP is 25.
Jose Peraza: Traded from the Dodgers to the Reds in December, Peraza has a chance to be the future second baseman in Cincinnati. However, with Brandon Phillips now in the way he could be a utility infielder to start the season. As a result, his ADP is 310, but if things break right for him he could be a huge bargain in fantasy baseball. He stole 64 bases in 2013, 60 in 2014 and 36 last year between three stops. He hit .318 with 26 steals at Triple-A Gwinnett last year and he then hit .304 with 7 SBs at Triple-A Oklahoma City. He's only 21 and the Reds will be patient with him, but he's a rare commodity in today's game where power is king.
(Greg Ambrosius is the founder of the National Fantasy Baseball Championship. For more information, contact him at gambrosius@stats.com or go to nfbc.stats.com)
---
Unlock all of our insights on your way to a fantasy title! See what our season-long coverage offers and then subscribe to BaseballHQ.com.
For more information about the terms used in this article, see our Glossary Primer.
Shopping Cart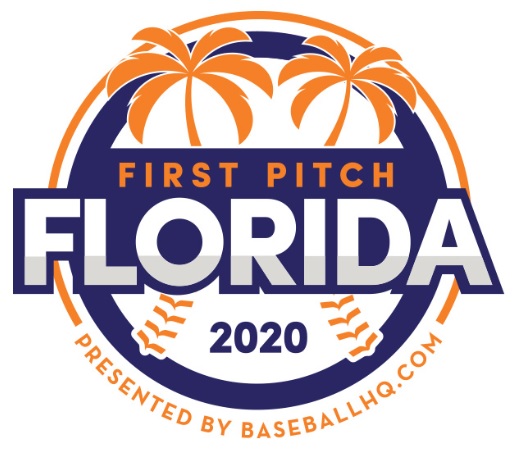 Inaugural Event!
February 28-March 1, 2020
St. Petersburg, FL
A few seats still left!