NFBC: Recent news and ADP
By Greg Ambrosius
February 18th, 2013 12:01am
It's not very often that you see an MLB player set to sign one of the richest contracts in the sport's history and his fantasy value drops immediately. But that's what happened last week when Felix Hernandez and the Seattle Mariners agreed in principle to a 7-year, $175 million contract extension, making him one of the highest-paid pitchers in baseball.
Just before the official announcement, however, there was a report that Hernandez had a sore elbow, which very easily could have been a negotiating ploy by one of the sides. But the Mariners were quick to put those rumors to rest and announced that he had a "clean bill of health" during the pre-signing physical. The contract was signed the next day and everyone was happy… except fantasy owners, that is.
Hernandez's ADP in the NFBC was 35 before the signing. He was consistently the fifth starting pitcher off the board after Stephen Strasburg (13), Justin Verlander (14), Clayton Kershaw (16) and David Price (28). He was consistently a third round pick, just ahead of Cole Hamels (43) and Matt Cain (45).
But once the rumors about a sore elbow hit the airwaves and the web, Hernandez's draft stock quickly fell and it hasn't recovered yet. He went 38, 39, 40 in the next three NFBC drafts and then he went 43 in the LABR Mixed League. By the end of the week, he slipped to 48 and in NFBC drafts, falling behind Hamels and Cain.
On the one hand, it looks like fantasy owners are over-reacting to the news. After all, would the Mariners really lock up a player for $175 million if there was ANY concern over his health? No. And hasn't he already proven to be one of the most durable pitchers over the last seven seasons? Yes.
But maybe there is a reason for fantasy owners to be concerned. Hernandez has put together four straight seasons of 230+ innings pitched and only two active pitchers have put together more 230-inning seasons: Roy Halladay (6 times) and CC Sabathia (5 times). Halladay was limited to 25 starts and 156 innings last year after four straight 230+ IP seasons like Hernandez has just completed. Sabathia was limited to 200 innings last year after five straight 230 inning seasons.
So the work load is a concern, but the consistency and durability are reasons to love Hernandez. This may actually present fantasy owners with a buying opportunity as he could now be a great bargain, especially if he keeps dropping to 48-52. Hey, if the Mariners are putting their wallets where their mouths are, shouldn't fantasy owners do the same thing?
The other big news item last week was Michael Bourn signing a 4-year, $48M deal with the Indians. It should help the Indians, who are completely remaking this team after attendance fell to the second lowest in all of baseball. The two-time Gold Glove winner will be a great defensive addition and he should be a solid source of runs in front of newly acquired Nick Swisher and Mark Reynolds.
Fantasy owners love Bourn because he has led MLB in stolen bases over the last five years. His 257 stolen bases since 2008 are 55 more than any other MLB player; Juan Pierre is second with 202. He has five straight seasons of 40+ steals. To put that in context, no other player had 40+ steals in both 2011 and 2012. And he's durable, avoiding the DL each of the past five seasons.
Bourn's ADP in the NFBC is 79. Right after he signed, Bourn went 68, 77, 77 and 85. He's likely an early sixth round pick in most 15-team leagues and a seventh round pick in 12-team leagues whose value didn't increase with the move to Cleveland.
One thing fantasy owners liked last year was that Bourn provided a little more run production, with a career-high 9 homers and 57 RBIs. He also scored 96 runs and he always hits .270+. He has led the majors in caught stealing each of the last two years, but that shouldn't be a concern. And don't expect him to run any less just because Terry Francona is the manager in Cleveland. Yes, his teams didn't run much in Boston, but that's because they didn't need to. He will need to manufacture runs in Cleveland this year and it starts with Bourn running as often as possible.
In other developments, Arizona GM Kevin Towers mentioned that Adam Eaton could bat leadoff for the Diamondbacks this year. That makes sense; last year, he stole 46 bases and was dominant at Triple-A Reno, hitting .381-7-45 with 38 stolen bases in 48 attempts with 119 runs. He did hit .259 in 22 games with Arizona in September and was 2-of-5 in SB attempts. He's 5'8", 184 and not a burner, but very quick. His ADP is 243, but he's been going around 210 in the most recent NFBC drafts.
Angels' closer Ryan Madson felt soreness in his elbow last week throwing and was shut down on Feb. 1. He's coming off Tommy John surgery, but he should begin throwing in a week or so. His ADP is 225, but it looks like Ernesto Frieri will be the Opening Day closer. His ADP is 243. Frieri went a full round ahead of Madson in the most recent NFBC drafts and that trend will likely continue.
In New York, Mets' closer Frank Francisco also felt discomfort in his right elbow. He had surgery in December to remove bone spurs and isn't throwing now. Manager Terry Collins has already said he'd like Bobby Parnell to be his closer, but the Mets do have Brandon Lyon as well. Parnell's ADP is 322, while Lyons is at 608 and Francisco is at 333.
Yes, closers are going down to injury already. It's another new year, but the same ol' concerns for MLB owners and fantasy owners. Enjoy the marathon ahead everyone.
(Greg Ambrosius is the founder of the National Fantasy Baseball Championship, the industry's premier pay-to-play contest. For more details on the NFBC, which will award over $2 million in prize money this year, go to nfbc.stats.com or contact Greg at gambrosius@stats.com)
For more information about the terms used in this article, see our Glossary Primer.
Shopping Cart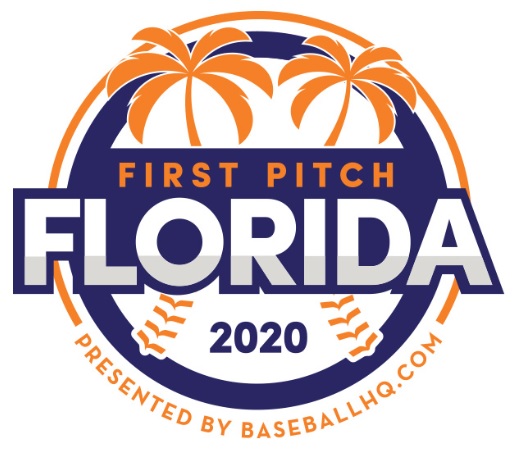 Inaugural Event!
February 28-March 1, 2020
St. Petersburg, FL
A few seats still left!