NFBC: Pitching taking over the ADP top 50
By Greg Ambrosius
February 22nd, 2016 12:02am
There is a seismic shift taking place in fantasy baseball drafts this year and it's essential that owners prepare for it or they will be engulfed in a bottom tier finish. I guarantee it.
We started to see this shift toward drafting more starting pitchers in the early rounds last year as strikeouts continued to rise and ERAs continued to fall. In 2015, we saw 11 of the first 50 picks being starting pitchers, the highest total in the 12-year history of the National Fantasy Baseball Championship (NFBC). But that was nothing compared to this year.
In 2016, that total has jumped to 18 SPs going in the first 50 picks, easily the highest total we've ever seen. The days of waiting for the later rounds for your top starters are over and not only do you need one starter who can get you 200+ strikeouts in 2016, but it's possible you need two of those guys.
Pitchers climbing the draft board
Here are the 18 starting pitchers who are going in the Top 50 and their ADP according to the NFBC:

Clayton Kershaw ADP of 4
Max Scherzer (14)
Jake Arrieta (21)
Chris Sale (26)
Madison Bumgarner (30)
Jose Fernandez (31)
Zack Greinke (32)
Gerrit Cole (34)
Matt Harvey (35)
David Price (36)
Jacob deGrom (37)
Corey Kluber (40)
Stephen Strasburg (41)
Dallas Keuschel (45)
Noah Syndergaard (46)
Chris Archer (47)
Carlos Carrasco (48)
Felix Hernandez (49)
It's so crazy that in a couple of NFBC drafts this year I've seen as many as 13 of the 15 picks in the third round being starting pitchers. When the run starts, there's no stopping it.
The industry has been slow to this change, but you can see that everyone is now feeling this seismic shift. In January at the FSTA's draft, only 11 of the first 50 picks were starters, but a month later in the LABR Mixed Draft you saw many of the same industry writers shift gears, as 16 of the first 48 picks were starting pitchers. When industry writers shift from offense to pitching, you know the trend is catching on.
Reasons for the rise
And why are the elite starting pitchers so valuable these days? Let's count the ways:
Strikeouts have risen for 10 straight years, from 30,644 in 2005 to 37,446 in 2015. As a result, your target number for strikeouts in any fantasy league has risen each and every year. In the NFBC, to finish in the Top 20% of your league in strikeouts you now need a target of 1,425 Ks, a big number to reach without at least one elite starting pitcher.

The number of elite strikeout artists has also risen. In 2015, there were 18 different Starting Pitchers who struck out 200 or more batters, up from 13 in 2014.

In 2015, there were 12 SPs who had ERAs under 3.00. Now that's a consistent number from what we've seen over the last 7 years, but compare it to 2007 when only one starting pitcher did that, and you have a true perspective of where the game has changed.

Control is better today as well, which means you have to watch your WHIP targets. In 2015, 15 starting pitchers had WHIPs of 1.10 or lower, up from just eight in 2012 and three in 2008.
Because the game has changed so much, you are looking for targets in the 15-team NFBC of an ERA around 3.30, a WHIP around 1.20 and 1,425 strikeouts. You can't count on wins and shouldn't draft that way. Heck, in 2015, only two pitchers had 20 or more wins, while 10 starters had 17 or more wins. That's very similar to the 11 seasons before that and in fact in 2005 there were actually four 20-game winners and 10 pitchers with 17 or more wins. So forget about wins and concentrate on Strikeouts, ERA and WHIP.
What you are seeing today that you never saw before, are owners taking two starters in the first three rounds, or at least two SPs in the first four rounds. Teams that begin drafts with 5 straight hitters may be fighting that uphill battle in the three major pitching categories unless they strike big on sleepers later on. But I'm not sure if those sleepers are out there in mass quantities, as history as shown.
In 2015, nine of the 11 SPs picked in the Top 50 are back in the Top 50 this year (Kershaw, Scherzer, Sale, Bumgarner, Greinke, Price, Kluber, Strasburg and King Felix). The biggest sleepers last year who paid off were Dallas Keuchel (ADP of 231), Noah Syndergaard (338 in 2015), Chris Archer (176) and Carlos Carrasco (110). Other starting pitchers who are in the Top 50 overall this year and who paid off well in 2015 were Jake Arrieta (ADP of 101), Gerrit Cole (80) and Jacob deGrom (107).
Who's next?
So if this trend continues for another year, and strikeouts increase again, who is on the next wave of starting pitchers to break through? Here are a few of my picks:
Marcus Stroman (RHP, TOR): With an ADP of 98, Stroman could be a great value play as the 27th SP going off the board. He suffered a torn ACL in March of last year and was expected to be out for the rest of the season, but he was back on the mound in September and finished the year with four great starts, going 4-0 with a 1.67 ERA and a 0.96 WHIP. He looks like a younger Flash Gordon on the mound with his 90s fastball and solid curveball. With a full season of health, he could be a 15-game winner who reaches 180+ strikeouts.
Raisel Iglesias (RHP, CIN): Iglesias defected from Cuba in November of 2013 and signed with the Reds in 2014, making the 2015 Opening Day roster. He made 18 starts in the majors last year, going 3-7 with a 4.15 ERA and a 1.15 WHIP as he struck out 104 in 95.1 IP. He was lights out in six August starts when he went 2-3 with a 2.27 ERA and 45 Ks in 39.2 IP, but he was shut down in late September with shoulder fatigue and was a bit behind in his throwing program this winter. He has an incredible fastball and he's incredibly tough on right-handers, who hit just .176 off him. If he can harness his control, he could be a real bargain for fantasy owners this year.
Julio Teheran (RHP, ATL): He was a big disappointment last year, which is why his ADP is 173 this year. But he just turned 25 and still has electric stuff. I like the finish last year as he went 1-1 in his last six starts with a 1.61 ERA, 1.18 WHIP and 32 Ks in 39 IP. He needs better control, but this is a youngster with great upside in 2016.
(Greg Ambrosius is the founder of the National Fantasy Baseball Championship, the industry's premiere high-stakes contest. The NFBC Main Event has a $125,000 grand prize, while the Rotowire Online Championship has a $100,000 grand prize. For more information on the NFBC, go to nfbc.stats.com)
Unlock all of our insights on your way to a fantasy title! See what our season-long coverage offers and then subscribe to BaseballHQ.com.
For more information about the terms used in this article, see our Glossary Primer.
Shopping Cart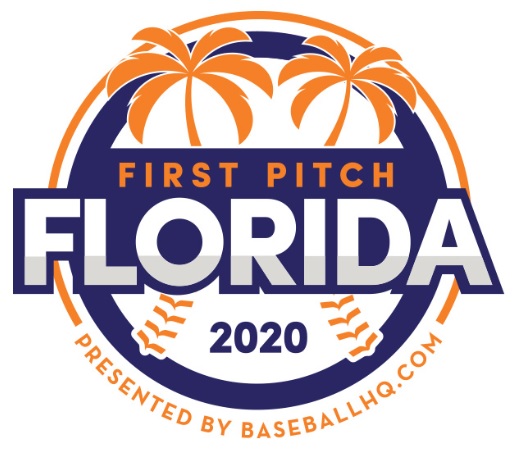 Inaugural Event!
February 28-March 1, 2020
St. Petersburg, FL
A few seats still left!