NFBC: One bad season value plays
By Greg Ambrosius
December 24th, 2012 10:35am
The value of any MLB player can fall in the eyes of fantasy owners with one bad season. Heck, with one bad half season. Forget it—with one bad month!
When players decline in a big way over the preceding season, you can look at it in one of two ways. First, it can be a sign of declining production, declining skills and declining value. Or two, it can be a great buying opportunity for fantasy owners. There are reasons for that bad season and maybe the blame isn't all on declining skills.
Last year we saw several top stars fall badly and now their values are much lower than they were a year ago. They have fallen by several picks and in some cases they've fallen by several rounds in the last year. Here's some help in sorting out the great values in 2013 from the great risks. Average Draft Position (ADP) results coming from more than a dozen current NFBC drafts will be our guide:
Matt Kemp: The consensus No. 1 overall pick of 2012 is going as high as 4th now and as low as 12th in NFBC drafts. He's settling in around 7th overall because some owners are scared off by the shoulder surgery he had this off-season. Remember, though, that Kemp looked All-World last April when he hit .417-12-25 before pulling a hamstring and going on the DL. There's great value here; should be no trouble taking him as high as 5th overall, especially if he's ready for Opening Day.
Troy Tulowitzki: He was a Top 4 pick last year, but he played in only 47 games due to a groin injury and has now missed 172 games over the last three seasons. He is consistently going between 20th and 23rd in NFBC drafts and could be a real second round bargain in 2013. He's still just 28 and last year he hit .287-8-27 in 47 games, which was on pace for 28 HRs and 93 RBIs. Don't expect 10+ SBs anymore, and he's not a first-rounder, but if you can get him late in the second round and he stays healthy for once, he could be a real bargain in 2013.
Evan Longoria: His ADP in the NFBC last year was 13 and despite missing 88 games to a hamstring injury, he is still going between 22nd and 25th overall. An elite third baseman who is only 27, he has missed 117 games the last two seasons. Still, it's obvious that fantasy owners forgive him for his pulled hammy last year and are still on board with his power potential. Seems like second round is about right.
Jacoby Ellsbury: He was a Top 6 overall pick last year, but the season went in the toilet quickly thanks to a separated right shoulder on April 13. He didn't return until July 13 and hit .278-4-23-14 over the last half of the season. Astute fantasy owners know that Ellsbury is headed to free agency after this season and he will do everything in his power to play for a big contract. It will be tough to ever duplicate 2011 again (.321-32-105-39), but that potential makes him a worthy gamble. He's going 28th to 30th overall and could move up even further with a strong spring. Risky, but upside at that spot.
Victor Martinez: He missed all of last season with a knee injury, but retains his catcher eligibility in the NFBC. He was a third-round pick last year before his knee surgery, but one year removed from the majors he's now going around 83rd overall. That's a huge drop for a player who hit .330-12-103 before that and who now returns to a more powerful lineup. His value is likely to rise once people see him healthy this spring, so grab him late in the 6th round and expect big dividends from this investment.
Brett Lawrie: A strained oblique cost Lawrie 37 games in 2012 and reduced his value this year. A hot third round pick a year ago, Lawrie is now going in the sixth round, between picks 71 to 76. That could be solid value as he did hit .291-8-33 with 11 stolen bases before his injury and still has 20-20 potential in this solid lineup. Overvalued last year, this year he could be a bargain. Grab him.
Roy Halladay: The two-time Cy Young winner was a Top 20 pick last year, but a persistent shoulder injury has really knocked down his star. He's now going in the 90-95 range and rightfully so. Some are worried about the innings load and many are taking several rising young pitchers before Halladay so far.
Carl Crawford: From superstar to bust, Crawford now finds himself with the Dodgers after playing in only 31 games in 2012. He was a Top 30 pick in 2011, but now you can get him around pick #160. He has one of the widest ranges in NFBC drafts so far, going anywhere between picks 125 and 183. Still only 31, Crawford could be a bargain if he can stay healthy and play with confidence again.
Mariano Rivera: The greatest relief pitcher in MLB history missed most of last season after undergoing knee surgery, but will return for one last season at the age of 43. Last year he was a Top 80 pick and the second reliever taken after Craig Kimbrel. This year he goes only in the Top 140 overall.
Do you see declining stars on this list or buying options? At their current ADP levels, looks like more bargains than busts.
(Greg Ambrosius is the founder of the National Fantasy Baseball Championship, the industry's premier pay-to-play contest. For more details on the NFBC, which will award over $2 million in prize money this year, go to nfbc.stats.com or contact Greg at gambrosius@stats.com)
For more information about the terms used in this article, see our Glossary Primer.
Shopping Cart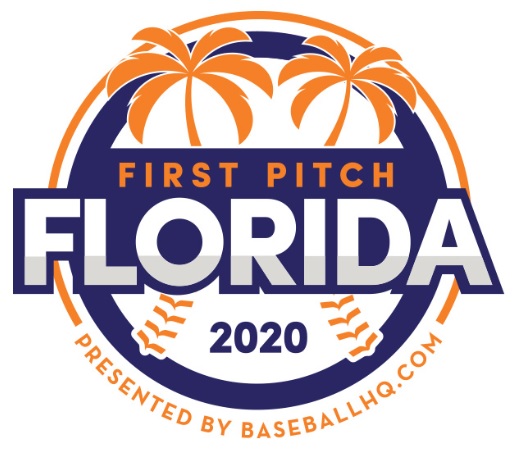 Inaugural Event!
February 28-March 1, 2020
St. Petersburg, FL
A few seats still left!