NFBC: A look at the FSTA results
By Greg Ambrosius
January 25th, 2014 12:04am
In Wisconsin, we are now referring to this season as the "Winter From Hell." Once again this week, we are enduring another Arctic Blast and temperatures are below zero. It seems like this winter will never end and the sun will never shine again.
But thankfully, spring is around the corner. Indeed, I actually saw the sun in Las Vegas last week when I traveled to the Fantasy Sports Trade Association (FSTA) conference. And I know baseball will be starting soon because I was fortunate enough to be one of 13 participants in the FSTA industry draft. It's just a matter of time before the "Winter From Hell" will be replaced by spring, sunshine, temperatures above 50 degrees and a new baseball season.
The FSTA is sort of the un-official kickoff of the fantasy baseball season. Thirteen industry writers compete in a 5x5 format with 23 starters and 6 reserves. (BaseballHQ.com Ron Shandler reviewed his draft earlier this week.) Here are four things I learned from the draft results, and a bit of how they might affect the NFBC drafts:
1. Nobody likes the 5th pick. The top four picks seem pretty entrenched this year and in this draft they went in this order: Mike Trout, Miguel Cabrera, Paul Goldschmidt and Andrew McCutchen. That's how things are going in the NFBC as well. But the 5th through 12th picks are a mixed bag, and the players spill out in a different order in every NFBC draft that we run. In the NFBC where we have 15-team leagues and starting pitching is more difficult to find, Clayton Kershaw is going 5th overall, but I knew he wouldn't go 5th here. He wound up going 11th to Chris Liss, who then took Jose Fernandez in the 4th round to wisely double-down on this position.
In this draft, Carlos Gonzalez went 5th, followed by Hanley Ramirez. Bryce Harper went 7th, which was much higher than his NFBC ADP of 14, but two owners right behind Glenn Colton stated they would have taken Harper if he hadn't gone number 7, so this was not a big reach at all. Rounding out the 1st round were Robinson Cano, Ryan Braun, Troy Tulowitzki, Kershaw, Adam Jones and David Wright.
2. Welcome to starting pitcher land. Normally industry writers hold off on starting pitchers, but that didn't happen in this draft. We saw 12 of the first 52 picks go on starters, which was even more aggressive than in the NFBC where 12 of the first 54 picks are SPs. Kershaw was the only SP to go in the first 28 picks, but once Yu Darvish went with pick 29 there was a rush of pitchers in the 3rd and 4th rounds as every owner needed to grab an ace at that point. Five SPs went in Round 3, while six SPs went in round 4. Only one team waited on SPs and that was KFFL's Tim Heaney, who didn't pick a starter until Round 10.
3. So let's wait on closers, then. Since the starting pitchers looked so good, something had to give in this draft and it was the closers. No closer was picked until Ron Shandler took Craig Kimbrel late in the 5th round. He went 64th overall, well below his NFBC ADP of 38. Aroldis Chapman then went 76th, Greg Holland went 97th and we took Kenley Jansen 106th. Jansen's NFBC ADP was 63, so we felt it was a good bargain, especially for a guy who will likely have 100+ strikeouts again.
4. Not foreign to us. Two interesting selections were Masahiro Tanaka at 117 and Jose Abreu at 104. I think both players went lower than expected and both will go higher in our March NFBC drafts.
As for our NFBC team, the goal was to go young and to grab players with upside. We didn't disappoint as we went with:

1.   Miguel Cabrera
2.   Edwin Encarnacion
3.   Yasiel Puig
4.   Justin Verlander
5.   Elvis Andrus
6.   Billy Hamilton
7.   Hisashi Iwakuma
8.   Michael Wacha
9.   Kenley Jansen
10.  Michael Cuddyer
11.  Billy Butler
12.  Aramis Ramirez
13.  Jurickson Profar
14.  Zack Wheeler
15.  Steve Cishek
16.  A.J. Pierzynski
17.  Chris Archer
18.  Torii Hunter
19.  Marlon Byrd
20.  Kolten Wong
21.  Carlos Ruiz
22.  Ervin Santana
23.  Jose Quintana
Our Reserves: Andre Ethier, David Freese, James Paxton, J.P. Arencibia, Nick Franklin and James Loney.
We had a chance to begin the starting pitcher run in the 3rd round by taking Yu Darvish, but instead opted for the upside of Puig. I know, I know, he could have a sophomore season like Yeonis Cespedes—but we just liked his upside too much to ignore. And with 14 strong SPs at the top of the list, we knew we'd get a good one coming back in the 4th round.
We drafted a lot of hitters with good batting averages and with Miguel Cabrera as our power foundation, we had no reservations about taking Billy Hamilton in the 6th. Yes, it's risky and yes he could spend time in the minors if he doesn't hit out of the gate. He's the biggest Wild Card in this year's draft and we know that. But in a 13-team league, you can always find an OF replacement later on and nobody can win a single category for a team more easily than Billy Hamilton. He's exactly what we needed and we have faith that the Reds will give him a long leash to succeed. If he can hit .250 with an OBP of .310+, he will steal 60+ bases and give our team a chance to win this league title.
We also weren't afraid of the so-called "scarce positions" as we waited on second base and took chances on Jurickson Profar in the 13th round and Kolten Wong in the 20th. Both could return great value for our team. We also were the last team to draft a catcher and yet we didn't get stuck with bad batting-average choices, landing A.J. Pierzynski in round 16 and Carlos Ruiz in round 21. We even added J.P. Arencibia in the reserve rounds and he could be a worthy fill-in now that he's in Texas.
And we went young with our pitchers, adding Michael Wacha, Zack Wheeler, Chris Archer and James Paxton to our core veterans of Verlander and Iwakuma. We love the potential of each young pitcher.
It's a team filled with gambles, but it's also filled with good potential. When it's frigid in Wisconsin, you heat things up with some risky picks. We're ready to compete in this league and ready for spring to arrive. Let the games begin!
For more information about the terms used in this article, see our Glossary Primer.
Free Weekly eNewsletter
The industry's #1 analytical weekly e-mail newsletter is ABSOLUTELY FREE!
More Information
Shopping Cart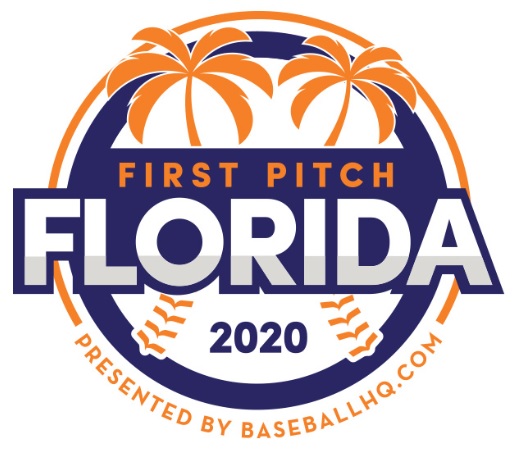 Inaugural Event!
February 28-March 1, 2020
St. Petersburg, FL
Early-bird registration now open!