NFBC: Lessons from the FSTA draft
By Greg Ambrosius
January 28th, 2013 12:04am
During the last couple of weeks, we've taken a look at the Average Draft Positions (ADPs) of the top players, rookies and closers who are being drafted in our NFBC leagues. We've pointed out the recent draft trends and picked out what we thought were some great bargains.
But now we get another set of data to compare these ADPs to this week. On January 21, 2013 at the Mirage in Las Vegas, the Fantasy Sports Trade Association (FSTA) held a 13-team Industry League draft with 13 respected writers. Included among the owners participating in this draft was Ron Shandler of BaseballHQ.com and Steve Gardner of USA Today, the defending league champ. Steve won last year's title by drafting Mike Trout in the 23rd round and R.A. Dickey in the 29th round—now those are bargains!
In 2013, the owners were again looking for bargains and trying to find value in every pick. But industry insiders have a totally different mentality than most NFBC owners when it comes to drafting starting pitchers. They like to lay off the startets in the early rounds, whereas NFBC owners know that an ace SP is critical to a team's success. The difference between where those SPs were drafted was noteable. Let's take a look:
Big 3: In the 2013 NFBC, we are seeing three starting pitchers going in the first round for the first time since the event was started in 2004. Right now Stephen Strasburg's ADP is 13, Justin Verlander's ADP is 14 and Clayton Kershaw's ADP is 15. In the FSTA draft, Kershaw went 22nd overall, Verlander went 26th and Strasburg went 34th. This is a trend that you see in almost every industry writer's draft, but NFBC owners are not going to shy away from the Big 3 anytime this off-season.
In the FSTA draft, you saw industry owners jump on SPs in the 3rd and 4th rounds, but there was a big lag when it came to getting the next tier of starters. Great values were found:
Zack Greinke: picked 74th; NFBC ADP of 58
Gio Gonzalez: picked 86th; NFBC ADP of 49
Madison Bumgarner: picked 91st; ADP of 59
R.A. Dickey: picked 105th; ADP of 63
Matt Harvey: picked 201st; ADP of 151
There are some industry writers who believe that Strasburg won't hold up enough to warrant even a second round pick. Those are the same industry folks saying they wouldn't take Mike Trout in the first round. Pretty interesting.
Other Notables:
Josh Hamilton: His ADP in the NFBC is 10, but he went in the second round with the 20th overall pick. There are many industry folks saying they have no faith in him this year hitting at Angel Stadium instead of Rangers Ballpark.
Bryce Harper: His ADP in the NFBC is 34, but don't be surprised if he goes in the 2nd round by March. One industry writer wanted him badly enough to grab him 17th overall in this draft. The highest he's gone in 40+ NFBC drafts is 22nd. Again, he may take a draft-list adjustment to assure he ends up on your team.
Ben Zobrist: He qualifies at 2B, SS and the outfield, plus he has 20/20 potential, so he's very valuable. But he went 28th in the Industry draft, while his NFBC ADP is 50. Be ready for someone to jump him early on Draft Day.
Rookies: Even after the big rookie seasons of Mike Trout and Harper, industry writers aren't eager to jump on this year's solid crop of prospects. Here's how far a few rookies fell compared to how NFBC owners are valuing them:
Wil Myers: picked 241st; ADP of 205
Shelby Miller: picked 306th; ADP of 276
Adam Eaton: picked 263rd; ADP of 247
One rookie that industry writers did jump on early was Billy Hamilton, who went 244th overall after having an NFBC ADP of 290. The potential of all those stolen bases—even though the Reds have already said that he will start the year at Triple-A to learn center field—wasn't enough to scare off one owner. That could also happen in your league.
When it came to closers, industry writers waited more than NFBC owners do. Now, this was a 13-team league and not a 15-team league like the NFBC, so it was easier to get two closers. But still, the top closer went 80th in the FSTA draft compared to 47th in the NFBC draft. Other closers went 2-3 rounds later across the board in the FSTA draft.
As for veterans, industry writers were not as worried as NFBC owners, who seem to want no part of them this year. Here's a few to be careful of:
Mark Teixeira: picked 40th; ADP of 61
Ryan Howard: picked 54th; ADP of 109
Chase Utley: picked 89th; ADP of 120
Derek Jeter: picked 84th; ADP of 140
Melky Cabrera: picked 94th; ADP of 112
Carl Crawford: picked 114th; ADP of 128
Nick Markakis: picked 68th; ADP of 145
Another interesting veteran who had varying values was 1B Eric Hosmer, who went 69th and has an ADP in the NFBC of 93. Hosmer burned way too many NFBC owners last year to be going in the Top 5 rounds.
This shows how the values of certain players are all over the board. Plan accordingly before your drafts and don't be surprised if the players you wanted went earlier than expected.
(Greg Ambrosius is the founder of the National Fantasy Baseball Championship and the General Manager of Fantasy Games at STATS LLC. For more information on the NFBC go to nfbc.stats.com or contact Greg at gambrosius@stats.com)
For more information about the terms used in this article, see our Glossary Primer.
Shopping Cart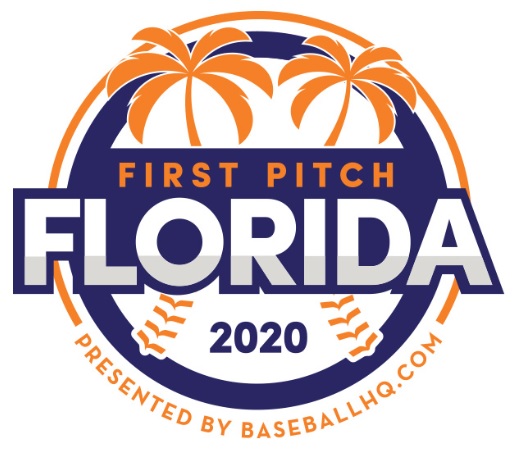 Inaugural Event!
February 28-March 1, 2020
St. Petersburg, FL
A few seats still left!