NFBC: Hating closers
By Greg Ambrosius
February 11th, 2014 12:03am
I hate closers; I hate the saves category. Filling that category is the most frustrating job I have in fantasy baseball drafts—and I don't think I'm alone.
In fact, recently in LABR leagues, I've just chosen to punt the saves category during the auction portion and load up on starting pitchers. That doesn't mean I still don't try to earn 4 or 5 points with in-season pickups, but in AL-only and NL-only leagues I've just chosen to save my $16-$20 on saves and lock up one or two better SP.
Of course, LABR is a league that allows trades and it's easy to trade for saves mid-season if you've accumulated enough strikeouts and wins. In the NFBC, where no trades are allowed, you can't afford to punt any category. In the NFBC 15-team leagues, you need to find two closers to compete for the overall title or you have little chance of competing for the $125,000 grand prize. There's very little margin for error in that format.
And as much as I hate saves, I don't even want to get involved in the requests to add holds as a category or to involve it in the saves equation. Fooey. Nobody is getting inducted into the Hall of Fame for most holds in a career and it's not a dominant category in our game, either. It's saves or bust, baby.
Last year was one of the most difficult years to predict saves. No fewer than 12 Opening Day closers lost their jobs at some point. They included the following with their relief pitcher rank on Draft Day and their Average Draft Position in the NFBC:
Jason Motte (6th RP, ADP of 126)
J.J. Putz (#11, 143)
Tom Wilhelmsen (#13, 151)
Joel Hanrahan (#14, 156)
John Axford (#15, 157)
Jason Grilli (#17, 146)
Chris Perez (#18, 177)
Rafael Betancourt (#22, 185)
Bobby Parnell (#24, 193)
Brandon League (#27, 210)
Kyuji Fujikawa (#32, 259)
Bruce Rondon (#33, 261)
It's not uncommon for half of the closers to lose their jobs at some point during the season, which allows fantasy owners to pick up new closers well after draft day. Last year you could say that Koji Uehara was among the most valuable FAAB pickups of the year as he went on to earn 21 saves with a 1.09 ERA and a 0.57 WHIP. Trevor Rosenthal, Jim Henderson, Danny Farquhar, Joaquin Benoit, Edward Mujica, Kevin Gregg, Rex Brothers, Heath Bell and Mark Melancon were among 12 closers who earned double-digit saves last year as surprise in-season pickups.
So how do you solve this crazy category? Let's count the ways:
1. Invest In The Best: There are some very solid closers you can draft early on and feel good about 30+ saves and dominance in the other categories. There's a cost there, but they will deliver. Craig Kimbrel (ADP of 41), Aroldis Chapman (61), Kenley Jansen (65), Greg Holland (68), Trevor Rosenthal (84), Uehara (89) and Joe Nathan (94) are proven closers. If you get any of those closers, you can easily fill in later with a second-tier closer. I also see value in Sergio Romo (122), Jim Johnson (136), Addison Reed (138), Rafael Soriano (139), Jason Grilli (146) and Steve Cishek (147).
2. Know The Next In Line: Don't be caught off-guard if a closer goes down to injury. Know who is next in line and be ready to pounce if you don't already have that guy on your reserve roster. If Huston Street lands on the DL again in San Diego, know that Benoit is now his main setup man who can easily step in and do the job. He's a nice pickup. I also like Sergio Santos a lot in Toronto and he could find a home as a closer this year. I'm not sold in the least on LaTroy Hawkins keeping that job all year in Colorado, so be ready for Rex Brothers to re-appear. Jose Veras is just a short-term answer in Chicago, so don't be surprised if Pedro Strop emerges in the late innings or if Fujikawa gets the job again. Joakim Soria could eventually get the job done in Texas. And Mark Melancon is still there in Pittsburgh if Grilli struggles during his return. Make a list of every 7th and 8th inning reliever on every team, and be ready when injury happens because you can pick up saves during the season.
3. Figure Out The Spring Training Battles: Last year it was impossible to figure out Detroit's closer situation and nothing went as planned. Fantasy owners wasted a lot of picks trying to guess the right closer in March. So what happens this year with the White Sox, Orioles and Astros? Well, it's possible that Kevin Gregg signs with one of them. Or it's possible that the White Sox turn the job over to Nate Jones, or Josh Fields gets the job in Houston if he can beat out Chad Qualls and Jesse Crain. If the Orioles can't acquire a veteran closer, it's possible that Tommy Hunter earns the job. We still have some legwork to do on several teams' closers, but if you get these last three teams right you could earn some cheap saves.
The greatest closer of all-time, Mariano Rivera, retired last year, which is a big loss to fantasy owners. For the last 17 years, he was the gold standard when it came to closers. Fantasy owners could just draft him and pencil in close to 40 saves and great overall numbers. Now someone has the unenviable task of replacing him. That job falls to David Robertson, who failed as a closer once before. Still, he's the 11th closer going off in NFBC drafts today and owners are hoping for a continuation of those 30+ saves. Time will tell if he's up to the challenge.
I hate closers. I hate even looking at this year's list of closers. I might just punt this position again in LABR. Or maybe I'll try to finally solve this position with two solid picks. In the FSTA Draft, I took Jansen in Round 9 and Cishek in Round 15. Now that's a combo I can live with.
Best of luck to all of you who are trying to solve this Rubik's Cube in 2014. It can be done if you follow my three steps above—and then, of course, get very, very lucky.
(Greg Ambrosius is the founder of the National Fantasy Baseball Championship, the industry's premiere season-long fantasy baseball contest. Check out the NFBC at nfbc.stats.com and find the contest that fits your style of play. You can also follow Greg on Twitter @GregAmbrosius)
For more information about the terms used in this article, see our Glossary Primer.
Shopping Cart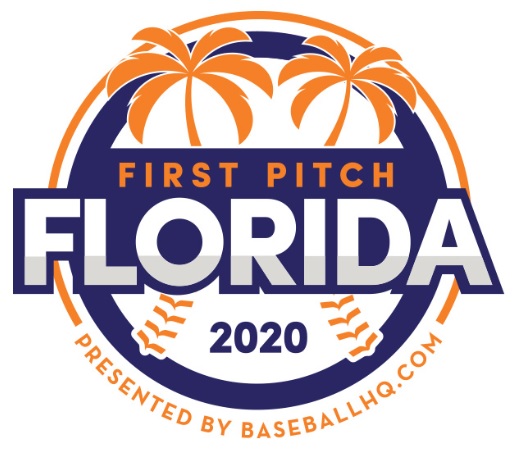 Inaugural Event!
February 28-March 1, 2020
St. Petersburg, FL
A few seats still left!