NFBC: Early trends
By Greg Ambrosius
December 17th, 2012 12:02am
When it comes to fantasy baseball drafts, we all know that you can't win a title with your first-round pick, but you sure as heck can lose a chance at a title with that pick.
For further evidence, look at last year's first round in the National Fantasy Baseball Championship (NFBC). The consensus No. 1 overall pick—Matt Kemp—was an MVP candidate in April, but he suffered a hamstring injury in early May and limped through the rest of the season, missing 56 games to injury after playing in 399 consecutive games.
But he wasn't the only disappointment. Our Average Draft Positions (ADPs) showed that Troy Tulowitzki had an ADP of 5; Jacoby Ellsbury,6; Jose Bautista, 8; Joey Votto, 11 and Evan Longoria, 13. All of those players suffered injuries and were major busts for their fantasy owners. Also disappointing in the first round were Adrian Gonzalez and Justin Upton, 12.
But that's a normal year for the first round. Each year less than 40% of first round picks are among the Top 15 performers for that season. We draft them based on last year's numbers, but each year a new season begins and nothing is guaranteed. We build our foundations with our first-round picks and hope for the best.
This year's first round is shaping up already with a solid first tier of stars. The NFBC began hosting online Draft Champions Leagues (15 teams, 50 rounds, no in-season moves) in November and we've already held 11 drafts. In all 11 drafts, the top three players selected were Mike Trout (4 times), Miguel Cabrera (4) and Ryan Braun (3). Robinson Cano has gone 4th overall eight times, followed by Matt Kemp (2) and Andrew McCutchen. That's a pretty solid Top 6.
After that it gets kind of interesting. Albert Pujols and Joey Votto are inter-changeable at 7-8, while Carlos Gonzalez, Josh Hamilton and Prince Fielder all can make the Top 10.
But for the first time in the NFBC's history, we are actually seeing two starting pitchers and a catcher going in the first round of some drafts. Stephen Strasburg and Justin Verlander have gone in the Top 15, while Buster Posey's current ADP is 13. Heck, I've even seen some drafts where THREE starting pitchers and a catcher have gone in the first round: Strasburg, Verlander, Clayton Kershaw and Posey.
The best part about drafting early in the off-season is that there are no ADPs posted anywhere and owners are drafting from their own projections—just like the old days. Yet even in today's information age, everyone's cheat sheets look pretty similar. Through 11 NFBC drafts, we have only 20 unique choices among the first 15 picks. They include in order of our current ADP:
1. Miguel Cabrera
2. Mike Trout
3. Ryan Braun
4. Robinson Cano
5. Matt Kemp
6. Andrew McCutchen
7. Albert Pujols
8. Joey Votto
9. Carlos Gonzalez
10. Josh Hamilton
11. Prince Fielder
12. Stephen Strasburg
13. Buster Posey
14. Justin Verlander
15. Clayton Kershaw
16. Giancarlo Stanton
17. Hanley Ramirez
18. Evan Longoria
19. Troy Tulowitzki
20. Jose Bautista
It's also the first time in nine years that at least one shortstop isn't going regularly in the first round. But you can find them in the second round with Ramirez, Tulowitzki and Jose Reyes going in the Top 25.
Other interesting trends that we've seen from the early NFBC drafts:
Don't be surprised if 10 of the first 50 picks are starting pitchers this year. We've never seen such a run on SPs before, but our most recent NFBC $100,000 champions have built their staffs around 1-2 solid starters and that trend is now catching on. Going in the top are: Strasburg, Verlander, Kershaw, Felix Hernandez, David Price, Matt Cain, Cole Hamels, R.A. Dickey, Zack Greinke and Gio Gonzalez.
Rookie of the Year Love: Trout is a Top 3 overall pick after unanimously winning the AL ROY Award, while NL ROY winner Bryce Harper is going in the Top 40 overall. AL Top 3 finishers Yoenis Cespedes and Yu Darvish are going in the Top 50 and 75, respectively.
Billy Butler Love: He's no longer just a DH, which is giving Butler all kinds of love in NFBC drafts. He's been a consistent Top 50 overall pick because he played exactly 20 games at first base last year, giving him a real position for the first time in his career. Fantasy owners love the designation and love his potential.
Don't Forget About Victor Martinez: He missed all of last season with a knee injury, but he returns this season with Catcher eligibility. He was a third round pick last year, but now the 33-year-old has fallen to around 75th overall. Other catchers going before him include Posey (ADP of 13), Joe Mauer (63), Carlos Santana (64) and Wilin Rosario (73). Matt Wieters and Yadier Molina also go ahead of him at times. Martinez, though, shouldn't be forgotten.
Closer dominance: Craig Kimbrel is easily the first closer picked in all NFBC drafts. He goes in the Top 60 and no other closer is picked within 30 spots of him. Jonathan Papelbon, Fernando Rodney and Jason Motte all start to go around pick 90, but nobody is in a hurry to pick a closer after Kimbrel.
Bounceback Years?: We were burned by them last year, but top picks of 2012 are still putting up good showings in 2013. Here's where you can find these players, who fantasy owners hope will have bounce-back years: Justin Upton (26), Adrian Gonzalez (30), Ellsbury (33) and Eric Hosmer (80).
It's never too early to start preparing for this season's fantasy drafts. NFBC owners have already uncovered some Draft Day trends that we think will hold true throughout the off-season. So be prepared for them and plan to build a winning foundation with the early trends we've found here. Good luck everyone.
(Greg Ambrosius is the founder of the National Fantasy Baseball Championship, the industry's premiere pay-to-play contest. For more details on the NFBC, which will award over $2 million in prize money this year, go to nfbc.stats.com or contact Greg at gambrosius@stats.com)
For more information about the terms used in this article, see our Glossary Primer.
Shopping Cart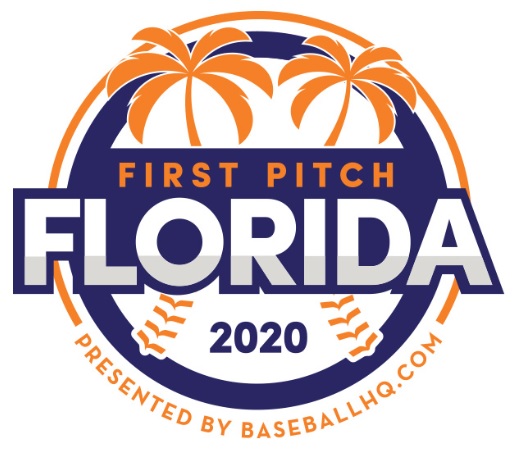 Inaugural Event!
February 28-March 1, 2020
St. Petersburg, FL
A few seats still left!