NFBC: Early 2016 draft results
By Greg Ambrosius
December 28th, 2015 12:03am
With the fantasy football season painfully nearing an end—hey, if you thought there were injuries in baseball last year you should see the carnage in football —it's time to start preparing for the upcoming fantasy baseball season.
In the National Fantasy Baseball Championship (NFBC), we don't sit on the sidelines very long. Once the World Series is over, we roll out our Draft Champions Leagues. These are 15-team, 50-round drafts with no free agent pickups during the season. What you draft is what you have for the full season. It's a great way for our owners to draft early and to draft often because there's very little you have to do during the season outside of setting a starting lineup each week.
Right now, we have results from more than a dozen NFBC leagues that have drafted in the last month. With those results in hand, here's some of the answers to this year's Draft Day test. Enjoy.
Who's No. 1? Last year Mike Trout went 1st in over 99 percent of NFBC drafts. In 420 drafts last year, Trout went outside of the top pick three times. That's amazing and something we rarely see in any sport. This year in our first 12 drafts, Trout has gone first half of the time (6), with Bryce Harper going first three times, Paul Goldschmidt twice and Clayton Kershaw once. The first five picks are pretty set right now, but in no particular order. AL MVP Josh Donaldson joins that group in the Top 5.
Is He Too Young? AL Rookie of the Year Carlos Correa has played less than 100 games in the big leagues, but already he's a first round pick in fantasy baseball. It was an amazing first season for Correa as he hit .279-22-68-14 with 52 runs in 99 games, but at 21 is he worth this high of a risk? NFBC owners certainly think so, as he's consistently going 6th to 8th overall. When Alex Rodriguez was 21 he also went as high as 6th in fantasy drafts, but his second full season wasn't as good as his first full season. A-Rod won a batting title in 1996 at the age of 20 (.358), while hitting 36 HRs with 123 RBIs, a league-high 141 runs and 15 stolen bases. In 1997, he hit .300-23-84-29-100. Fantasy owners believe Correa won't follow the same path. In fact, many believe he can be as good as A-Rod in his prime and a 30/30 candidate this year.
Hot, Hot Corner: I can't remember a time in the last 30 years when three third basemen went in the first round, but it's happening this year. Donaldson, Nolan Arenado, Manny Machado and Kris Bryant are all going in the Top 15, sometimes in the Top 10. Heck, I can't even remember a time when both Rookies of the Year are going in the Top 15 overall the next year. With Correa going 6th overall and Bryant going 9th overall, it's an amazing feat for two fantastic young players. These are definitely heady times for our young stars.
New Speed Limit: In 2015, only seven players reached the 30-stolen base mark, down from 15 just a year ago and down from 23 players who did that in 2012. That's a major drop for fantasy owners and it makes the top base stealers very valuable. Finding someone who can steal bases and hit .300 or better is almost impossible to find, which explains why Jose Altuve, Dee Gordon and A.J. Pollock are Top 20 picks.
Finding Saves: Saves are a very valuable commodity in fantasy baseball, but they are also very tough to find. With the turnover rate among closers above 50 percent in recent years, fantasy owners have lowered their investments in closers and have been more active during the season in picking up new closers. The top closer to get early in the drafting season was Aroldis Chapman, but the potential for a suspension because of a domestic dispute has lowered his value recently. He was going around 52nd overall before the recent allegations, but now he's going around 87th. Wade Davis is now the top closer to get and he usually goes around 75th overall. Closers who go in the 5th, 6th and 7th rounds include Craig Kimbrel, Kenley Jansen, Andrew Miller, Trevor Rosenthal, David Robertson and Mark Melancon.
Power Pitchers: It's a new game and starting pitching is dominating in fantasy baseball. As a result, you are seeing more pitchers going in the early rounds. Look for Kershaw and possibly Max Scherzer to go in the Top 15, with Jake Arrieta and Zack Greinke going in the Top 30. Then you'll seen a run of starting pitchers going in Round 3 like you've never seen before. We've seen as many as 12 of the 15 picks in Round 3 being SPs. They include the likes of Madison Bumgarner, Felix Hernandez, David Price, Gerrit Cole, Matt Harvey, Jacob deGrom, Corey Kluber, Stephen Strasburg, Dallas Keuchel and Noah Syndergaard.
Strikeouts are up and it's easy to see why. As Ron Shandler mentioned in the 2016 Baseball Forecaster, the number of pitchers with fastballs averaging 95+ mph grew to 51 in 2015, up from 38 in 2014. Heck, only 20 pitchers did that in 2008. The young arms are bringing the heat and it's important to get one or two starters on your fantasy staff who can give you 200+ Ks with a low ERA and WHIP.
The first round is wide open, but as time goes on I'm starting to see a trend here. The top 5 are pretty set and the next 10 are settling in, too. Here's what the first round looks like:
Mike Trout
Bryce Harper
Paul Goldschmidt
Clayton Kershaw
Josh Donaldson
Carlos Correa
Nolan Arenado
Manny Machado
Kris Bryant
Giancarlo Stanton
Anthony Rizzo
Miguel Cabrera
Max Scherzer
Jose Altuve
Andrew McCutchen
This is a normal turnover for the first round. You still have 7 of these players who were first rounders last March going in the first round this year: Trout, Kershaw, Goldschmidt, McCutchen, Cabrera, Stanton and Scherzer are back in the first round. But gone are the likes of Carlos Gomez, Anthony Rendon, Adam Jones and Edwin Encarnacion.
We'll tease you with the second round, but if you want more results you're going to have to dive into an upcoming NFBC Draft Champions League! Enjoy
Dee Gordon
A.J. Pollock
Mookie Betts
Jake Arrieta
Edwin Encarnacion
Buster Posey
George Springer
Starling Marte
Zack Greinke
Chris Sale
Jose Abreu
Jose Bautista
Chris Davis
Madison Bumgarner
Joey Votto
Good luck everyone in your fantasy football playoffs and once those are done we'll be waiting for you on the diamond.
(Greg Ambrosius is the founder of the National Fantasy Baseball Championship. Check out all of their season-long games at nfbc.stats.com or contact Greg at gambrosius@stats.com)
Get the jump on 2016 with a BaseballHQ.com subscription that unlocks articles like these all offseason long. Winning. Fantasy baseball. Insight.
For more information about the terms used in this article, see our Glossary Primer.
Shopping Cart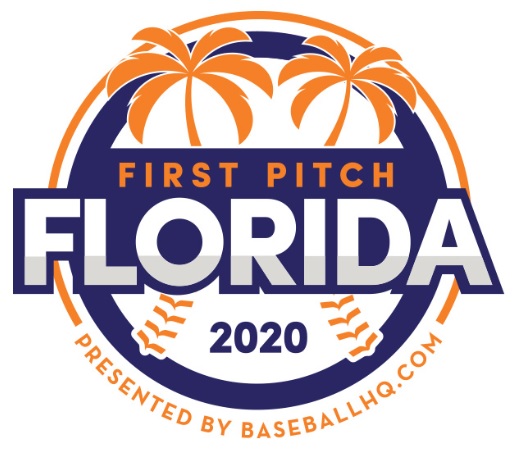 Inaugural Event!
February 28-March 1, 2020
St. Petersburg, FL
A few seats still left!