NFBC: Draft spots and draft news
By Greg Ambrosius
February 19th, 2014 12:03am
It's often said that you can win from any draft spot in fantasy baseball. With surprises like Jose Fernandez coming from late in the draft—or like Mike Trout in the 20th round two years ago—draft spots have less importance in fantasy baseball than they do in fantasy football or fantasy basketball.
But, if you were given the choice of picking any spot in this year's upcoming fantasy baseball draft to start from, which one would you pick? There are no strings attached, so in a 12-team or 15-team draft, which draft spot would you prefer?
I think it's safe to say that most people would take No. 1 or No. 2 this year thanks to Mike Trout and Miguel Cabrera being such safe picks. In fact, in the National Fantasy Baseball Championship where we allow owners to rank their preferred draft spots before Draft Day, on average 11 of 15 owners have No. 1 ranked first. Nine of 15 owners in current NFBC leagues actually rank 1-4 as their first four preferences, although No. 5 is in the bottom 5 choices in one-third of all listings. That's the trouble pick for most people.
It's interesting that so many people are listing No. 1 as their top preference because through our first 10 years of the NFBC, No. 1 has been one of the least successful spots to draft from. Don't ask me why, but it has not worked out well for our owners. The two end spots—1 and 15 in the Main Event—have been our least successful spots.
Last year we saw a little more success from the No. 1 spot, but there was no clear advantage anywhere. In 29 Main Event leagues, No. 1 had two league champions. Here's how it played out last year:
No. 1 - 2 league winners
No. 2 - 3 league winners
No. 3 - 3 league winners
No. 4 - 1 league winner
No. 5 - 3 league winners
No. 6 - 2 league winners
No. 7 - 2 league winners
No. 8 - 2 league winners
No. 9 - 3 league winners
No. 10 - 2 league winners
No. 11 - 3 league winners
No. 12 - 3 league winners
No. 13 - 3 league winners
No. 14 - 0 league winners
No. 15 - 0 league winners
Our overall champion, the team of Dan Semsel and Ken Norred, won the $100,000 grand prize last year from the 11th spot. In fact, our last few grand champions won from the 14th, 9th and 11th spot. In our 12-team Main Event last year, Bill Strickler won the $50,000 grand prize from the 6th spot. In 10 years of hosting the NFBC, nobody has ever won our national title from the No. 1 spot, yet everyone still wants that spot.
And I must admit, it would be my first preferred choice, too. I'd love to start my team out with Mike Trout or Miguel Cabrera. It's easier than starting from 12 or 15. But just realize that you really can win from any draft spot, so just be fully prepared for every single spot. It's the players you pick from them and how you do in the middle to late rounds that will determine whether you win or not.
The NFBC has already started 100+ pay leagues, so our Average Draft Position list is very strong. But there have been several players who have made a strong move in the last two weeks. Here's a look at those players on the rise:
Edwin Encarnacion: His ADP is 18 in the NFBC, but lack of first round power has him moving into the first round recently. In our last 5 NFBC drafts, he's gone 15th, 18th, 13th, 17th and 16th.
Billy Hamilton: His ADP is 73, but he's definitely on the rise as NFBC owners aren't afraid to take the chance on this speed merchant. In our last 6 NFBC drafts, he's gone 47th, 59th, 70th, 59th and 43rd. That's right, he actually went in the 3rd round in our latest NFBC draft. Do you believe in him?
Jose Abreu: The White Sox paid $68 million for his services, and even though fantasy owners haven't seen him play yet, they are all over him. His ADP is 100, but in our last 5 drafts he's gone 90th, 75th, 51st, 78th and 79th. His power has him going in the 5th and 6th rounds now and if he shows something this spring he could rise even higher.
Alex Rios: The power-speed combination has him rising into the second round despite an ADP of 35. In our last 5 drafts, he's gone 28th, 33rd, 16th, 27th and 30th.
Wil Myers: Forget about his ADP of 67 because he's moved up a round recently. In our last five NFBC drafts, he's gone 57th, 56th, 55th, 60th and 66th.
Eric Hosmer: He's now an early fourth-round pick, going between 47th and 49th in five straight drafts, with an outlier of 32nd overall. His strong finish last year has his stock on the rise.
Injuries to a couple of starting pitchers last week have their stock on the decline. They include:
Cole Hamels: Shoulder soreness will sideline Hamels for the start of the season and his stock is sinking with that news. Forget his ADP of 63 because Hamels just went 116th in our latest draft, one pick after Danny Salazar. Now that's a fall.
Hisashi Iwakuma: A strained finger on his pitching hand has his stock on the decline. His ADP was 88 before the injury, but now he's going around pick 150. He could miss most of April, which is a huge blow to fantasy owners.
Mat Latos: A knee injury this weekend required surgery and now Latos is going around pick 135 instead of his ADP of 105. He should be okay, but his draft value is now two rounds later.
Every week produces changes in the ADP and at the NFBC we'll stay on top of it to make sure you know the latest trends. Good luck and let's hope your top players stay healthy through the spring.
(Greg Ambrosius is the founder of the National Fantasy Baseball Championship, the industry's premiere season-long fantasy baseball contest. Check out the NFBC at nfbc.stats.com and find the contest that fits your style of play. You can also follow Greg on Twitter @GregAmbrosius)
For more information about the terms used in this article, see our Glossary Primer.
Shopping Cart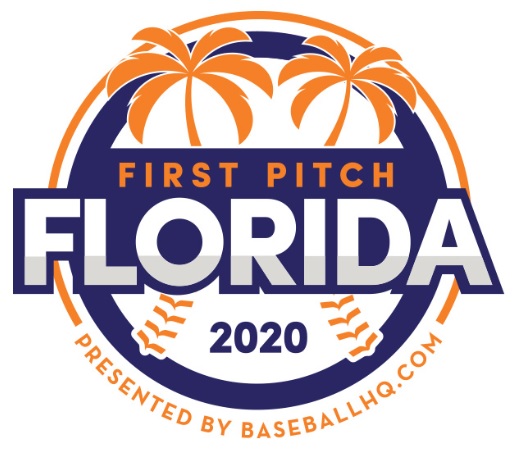 Inaugural Event!
February 28-March 1, 2020
St. Petersburg, FL
A few seats still left!