NFBC: The closer carousel
By Greg Ambrosius
January 21st, 2013 12:04am
Many would argue that there is not a more frustrating position to evaluate in all of fantasy sports than the closer's position in baseball. And to be absolutely truthful, MLB teams seem to struggle with this even more than fantasy baseball owners do.
Consider that more than half of all MLB teams every year finish the season with a different closer than they started with. In 2012, only one-third (10 of 30 teams) finished the year with the same closer who was in that role at the season's beginning. For fantasy owners, that means there were at least 20 new saves sources than surfaced after Opening Day.
But here's where fantasy owners seem to excel. They anticipate that some MLB closers will struggle and actually draft their setup men ahead of them. It happened in 2012 with the likes of Aroldis Chapman and Kenley Jansen and it's happening again this year. Not everyone who is the closer in April will finish the year with the most saves.
We can't predict which closers will fail, but we can guarantee that around half of them will. Plan accordingly and anticipate more heart aches in 2013 from this position. And don't be surprised when these new closers emerge.
Here's a look at how NFBC owners are sizing up a couple of key closing situations for 2013:
Rafael Soriano: Was there a bigger winner this off-season than Soriano and agent Scott Boras, who turned down a $13.5 million offer from the Yankees and instead got a $28 million deal from the Nationals? No. Sure, the money is deferred, but the two-year deal is still a great one. Soriano has been given the closer's role on a playoff team, even though fantasy owners had Drew Storen going as the fifth closer being drafted before Soriano's signing. Storen's ADP was 127 before Soriano's arrival, while Soriano had an ADP of 182. Now Storen is just a setup man whose value will drop. But don't be surprised if he finds a 9th inning role at some point this season.
Brandon League: Even though the Dodgers had a solid closer in Jansen, they couldn't resist throwing money around and re-signed League for $22.5 million over the next three seasons. He's scheduled to be the team's closer, but NFBC owners are still drafting Jansen well ahead of League. Jansen is still the 8th closer being drafted, while League is the 24th. Their ADPs are 140 and 214, respectively. It's crazy, but NFBC owners feel like the Dodgers just wasted a bunch of money on a closer they didn't need. Now let's see who finishes with the most saves.
Carlos Marmol: Fantasy owners have been burned too often by Marmol in the past and are staying away in 2013. He is the 30th closer being drafted these days even though the Cubs remain faithful to him. His ADP is 263, but newly signed RHP Kyuji Fujikawa seems to be a worthy alternative if Marmol fails. Fujikawa had 220 saves in Japan's Nippon Professional Baseball League and he posted a 1.77 ERA and almost 12 strikeouts per 9 innings across 12 seasons. The Cubs signed him to a two-year, $9.5 million contract and say he will be their setup man for Marmol. But how long is that going to last? Put your money on Fujikawa closing at some point this year as he looks like a value pick for fantasy owners.
Ryan Madson: He's coming off Tommy John surgery, but that didn't stop the Angels from signing him to a one-year, $3.5 million contract. If he's healthy on Opening Day, he will be the Angels' new closer, replacing Ernesto Frieri. But NFBC owners aren't convinced—Madson has a current ADP of 240 and Frieri is at 251. There will likely be saves for both relievers,.
Joel Hanrahan: There's probably little doubt that the Red Sox traded for Hanrahan because they wanted a more reliable closer for 2013. There will be no closer controversy here as Hanrahan's ADP in the NFBC is 161 and Andrew Bailey's ADP is 286. Hanrahan is the 11th closer going off the board and Bailey is barely being drafted.
Jonathan Broxton: The Reds signed Broxton to a three-year, $21 million deal this off-season to hold down the closer's role. That seals the deal for Chapman, who will be moved into the starting rotation. Chapman's ADP is 82 right now, trailing only Craig Kimbrel (48), but it's time to see what he can do as a starter. Still, NFBC owners aren't impressed with Broxton as his ADP is 221 and he's the 27th closer being drafted. Not good.
Bobby Parnell: Frank Francisco enters the season as the Mets' closer, but who wants a closer with a 5.53 ERA and 1.606 WHIP? Look for Parnell to see more late inning situations and maybe take this job over for good this year. His ADP in the NFBC is 330, which is slightly better than Francisco's 341. NFBC owners have spoken.
Bruce Rondon: So far the Tigers seem content to go into the season with this rookie as their closer, but a trade for a veteran could always happen. NFBC owners aren't biting on Rondon just yet as his ADP is 282 and he's the 32nd reliever being drafted. But if nothing changes he could be a value pick. Also keep an eye on Vinnie Pestano in Cleveland if anything happens with Chris Perez, as well as Josh Fields, the Rule 5 pick who some think could close in Houston as a rookie. He could be a steal this year.
It's a volatile position for sure every year. But that also means there are some great values to be found here in the late rounds. Finding those values, however, is always harder than it seems. Good luck everyone.
(Greg Ambrosius is the founder of the National Fantasy Baseball Championship, the industry's premier pay-to-play contest. For more details on the NFBC, which will award over $2 million in prize money this year, go to nfbc.stats.com or contact Greg at gambrosius@stats.com)
For more information about the terms used in this article, see our Glossary Primer.
Shopping Cart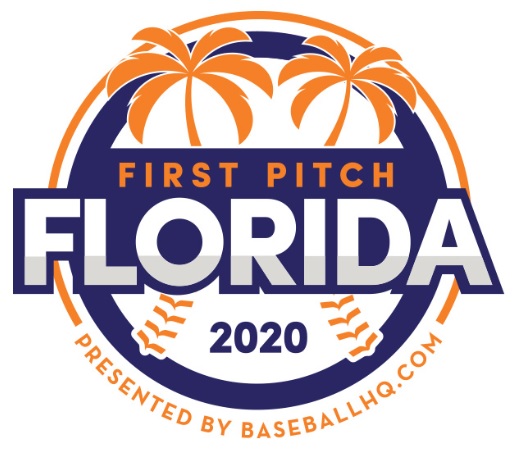 Inaugural Event!
February 28-March 1, 2020
St. Petersburg, FL
A few seats still left!