NFBC: Catcher quandry
By Greg Ambrosius
January 14th, 2013 12:02am
One of the most interesting positions to rank this offseason is catcher. It's interesting because that position ranges from an MVP winner (Buster Posey) who is going in the first round of NFBC drafts to several starting MLB catchers who can bury you in the batting average category.
Fantasy owners are going to have to make tough decisions this year when it comes to catchers because history has shown that picking a catcher too early can be lethal, while picking a catcher too late can also be dangerous. Finding the right time to pick the best catcher is critical to your success, even more this year than in recent years.
It seems catcher situation in 2013 is analogous to tight ends this past fantasy football season. Rob Gronkowski and Jimmy Graham were regularly being drafted in the first round this year, even though it was rare to ever see even one tight end go in the first round of drafts. Sure enough, both had somewhat disappointing seasons due to injuries, and a guy like Tony Gonzalez busted out from the 9th round, and as the 10th tight end picked and had the best season of anyone at this position.
The same thing could happen at catcher, so be careful. Thoughts on this position for 2013:
Buster Posey: The reigning NL MVP was a pleasant surprise in 2012 after coming off a brutal knee injury in 2011. His ADP was 68 in 2012 and yet he put up a monster season, hitting .336 with 24 HRs, 103 RBIs and 78 runs. As a result, his ADP right now in the NFBC is 13. He's consistently going in the first round and has gone as high as 9th overall. That's pretty lofty for a catcher, so to justify that pick you better hope he duplicates or even improves on last year's numbers.
Second Tier Catchers: The last time we saw a catcher going in the first round was 2010 when Joe Mauer had an ADP of 8. The Twins' young slugger was coming off a monstrous season in which he hit .365-28-96-4-94 and he was only 26 years old. It seemed like a safe pick, right? Well, he wound up hitting .327-9-75 in newly built Target Field and has struggled with power since then.
Mauer is the next catcher to get on Draft Day 2013, but the drop-off is a big one. His ADP is currently 58 as he hit .319-10-85-8-81 in 2012. Not bad and he stayed healthy enough for 147 games. But it's amazing what that ballpark has done to him. Did you know that he has only 5 home runs in three seasons at Target Field? FIVE. In 2009, he had 28 home runs and 16 were at the Metrodome. He's a worthy No. 2 catcher, but look for power elsewhere.
There is enough depth at this position to get at least one solid hitting catcher, so don't panic too early. But don't wait too long, either—in one draft, I got stuck with two catchers who should hit below .220. I won't do that again. In the next industry draft, I was much more pro-active and got Wilin Rosario and Ryan Doumit at bargain spots. I'm going that route in future drafts.
Why? Because fantasy owners still have the mentality to hold off on drafting catchers until the later rounds—and that just won't work anymore. Getting two late catchers could really hurt because there's a huge drop-off in talent outside the Top 16.
Let's look at the Top 10 catchers. You can win with any of these.
After Posey and Mauer, Carlos Santana has an ADP of 66 and Yadier Molina is at 70. Santana is still only 26 and capable of 25 HRs and 80+ RBIs if he can get his average up to .265. Molina has been a huge bargain the last two years, hitting over .300 each year with power. He won't come cheaply this year. Rosario (ADP of 79) is only 24 and an emerging star who hit .270-28-71 last year, with 18 of those HRs coming at Coors Field.
Victor Martinez (ADP of 80) could be the real bargain. He missed all of 2012 with a knee injury, but should be healthy by Opening Day and will DH full-time. He'll likely bat behind Prince Fielder and could have plenty of RBI opportunities.
Rounding out the Top 10: Matt Wieters (82), Miguel Montero (96), Mike Napoli (100) and Salvador Perez (103). Perez is the bargain here as he's just 22 and he hit .301-11-39 in 76 games and then went to the Venezuelan Winter League and hit .371-8-39 in 32 games. He's a rising star.
Any of these next six are worthy choices, though: Jesus Montero (116), Jonathan Lucroy (134), Brian McCann (163 and out until mid-April), Ryan Doumit (175), A.J. Pierzynski (186) and Carlos Ruiz (203).
After that group, trouble is ahead. The next five catchers all hit under .245 last year: Russell Martin (228), J.C. Arencibia (230), Alex Avila (233), Jarrod Saltalamachia (254) and Chris Iannetta (305). Getting stuck with two of these guys could kill your average.
If you're looking for backstop sleepers, venture here: Travis d'Arnaud (312) was acquired by the Mets after hitting .333-16-52 last year at Triple-A Las Vegas. He has potential and a chance to start in New York. Miami's Rob Brantly (334) could emerge this year, as could Seattle's Mike Zunino, the No. 3 overall pick of the 2012 draft.
It's an interesting position and one with enough talent to secure two solid hitters without going overboard in the early rounds. Just don't wait too long, or you'll feel the pain that hurts worse than Gronkowski's broken forearm.
(Greg Ambrosius is the founder of the National Fantasy Baseball Championship, the industry's premier pay-to-play contest. For more details on the NFBC, which will award over $2 million in prize money this year, go to nfbc.stats.com or contact Greg at gambrosius@stats.com)
For more information about the terms used in this article, see our Glossary Primer.
Free Weekly eNewsletter
The industry's #1 analytical weekly e-mail newsletter is ABSOLUTELY FREE!
More Information
Shopping Cart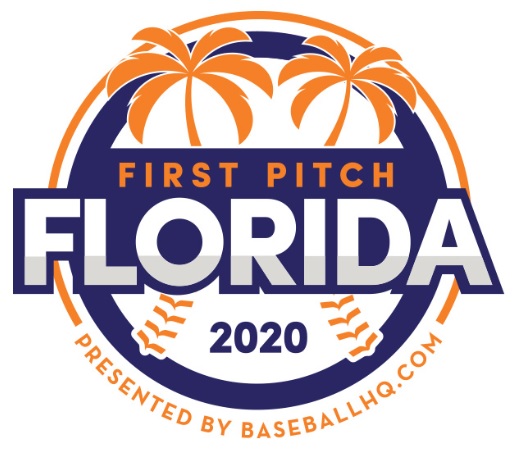 Inaugural Event!
February 28-March 1, 2020
St. Petersburg, FL
Early-bird registration now open!