NFBC: Bryce Harper: The current "it" player
By Greg Ambrosius
February 4th, 2013 12:02am
One of the great things about watching 50+ pay drafts on the National Fantasy Baseball Championship (NFBC) site since November is the rise and fall in value of certain players. Even though no games have been played since late October, some players seem to gain value during the off-season—and some lose value just as quickly—without even playing.
Right now the one player who is rising faster than anyone else is Washington OF Bryce Harper. The NL Rookie of the Year just turned 20 in October and his stock is up.. When we turned the draft engine on in November, Harper was a middle third round pick in our 15-team format. He was consistently going 37th or 38th in leagues. He moved up slightly in December and his Average Draft Position (ADP) was 34 by mid-January.
But in the last two weeks, something strange has happened. Harper has suddenly become the "it" player. He started creeping into the Top 30 and soon he was going consistently in the NFBC's second round. Then he crept up to 20th, and eventually 16th overall. In our last 5 NFBC drafts, Harper has gone 31st, 29th, 20th, 21st and 20th. Rotowire's Chris Liss picked him 17th overall in the recently completed FSTA Draft and he guarantees that Harper's ADP will be Top 20 by late March.
Why are so many folks so high on this young star? Let's look at the facts:
Harper was called up to the big leagues on April 27, 2012 when Ryan Zimmerman went on the DL and he didn't seem fazed by the bright lights. He hit .270 in 533 at-bats with 22 homers, 59 RBIs, 98 runs and 18 stolen bases. He hit .260-14-34 after the All-Star break and finished strong in September when the Nationals were locking down the NL East, hitting .330-7-14-4 with 26 runs. That big finish has some owners expecting a 30-30 season from Harper very soon.
He's entrenched in the No. 2 spot of this lineup and certainly can score 100+ runs in a full season. His .340 OBP is solid and opens up more opportunities to run as he converted 18-of-24 stolen base attempts. He hit .286-16-36 off left-handers and had solid home and away splits. The peripherals all look solid.
So where are the worries? Well, if he's going Top 20 overall, he's going to need to avoid the sophomore slump. Hey, it happens and it can certainly happen to a 20-year-old. He's going to need to improve against left-handers (.240-6-23), and he's going to have to hit breaking pitches better. He still struck out 120 times last year, which isn't alarming, but they can be reduced. Still, overall the positives outweigh the negatives.
With every draft pick you want to get value. Anyone being picked in the Top 20 has to be a sure thing. They have to bring solid overall numbers. They have to even dominate in certain categories. Harper can do all of that, but at such a young age it's not a given. Everyone loves his potential, but you're going to have to realize that he's not coming cheaply this year and he might not even be available past the second round.
Another player receiving a bump in value over the last two weeks is Justin Upton. Since his trade to Atlanta where he will join his brother B.J. in the Braves' outfield, fantasy owners feel more secure in drafting him. The certainty of his destination makes it much easier to take him in the second round. Before the trade, his ADP was 24. Since then in NFBC drafts, he's gone 23rd, 19th, 19th, 21st, 13th, 27th, 19th, 18th, 16th, 24th and 23rd. In other words, he's moving into the Top 20 and even once into the first round.
In a poll of NFBC owners, 64% said the trade would improve Upton's Draft Day value, while 36% said it would have no difference. Nobody said the trade would hurt his value. That's interesting because Upton was such a better hitter at Chase Field than on the road and we all know that Turner Field isn't a hitter's park. Upton hit .307 with 67 home runs in 364 home games as a Diamondback and .250 with 41 homers in 367 road games. But he has hit .400 at Turner Field since 2009, the third highest mark among players with a minimum of 40 at-bats.
Like Harper, Upton had a big September, hitting .301-6-14-4. It's also interesting to note that since 2009, only seven players have had at least 80 home runs and 75 steals and two of them are the Upton brothers. Justin has had 91 HRs and 77 SBs since 2009, while B.J. has had 80 and 151.
The other big piece in that trade with Atlanta was Martin Prado, who the Diamondbacks acquired and then signed to a 4-year, $40 million extension. He will start at third base, but also qualifies at OF in the NFBC. His ADP is 102 in the NFBC and since the trade he's gone as high as 83rd and as low as 119th. His high contact rate (only 69 strikeouts in 619 ABs) should play well at Chase Field and he has 20-homer potential at that home park. The left side of Arizona's infield last year hit .251. Prado has hit above .300 in three of the last four seasons and he should solidify the Hot Corner.
Finally, the six players named by the Miami New Times for PED purchases from a Miami clinic will surely have their Draft Day values affected. Gio Gonzalez (LHP, WAS) was named and could face a 50-game suspension if the allegations are true. His ADP right now in the NFBC is 50. Nelson Cruz (OF, TEX) is also named and he's going in the Top 100 right now. Alex Rodriguez (3B, NYY) is the highlighted player in this investigation, but he's unlikely to even be drafted in the Top 450 of 30-round NFBC drafts because of his recent hip surgery.
Player values rise and fall quickly even when games aren't being played. We'll stay on top of all of them so that you're ready on Draft Day.
(Greg Ambrosius is the founder of the National Fantasy Baseball Championship, the industry's premier pay-to-play contest. For more details on the NFBC, which will award over $2 million in prize money this year, go to nfbc.stats.com or contact Greg at gambrosius@stats.com)
For more information about the terms used in this article, see our Glossary Primer.
Shopping Cart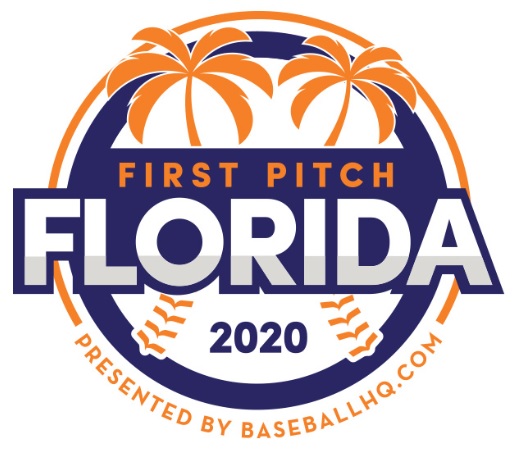 Inaugural Event!
February 28-March 1, 2020
St. Petersburg, FL
A few seats still left!