NFBC: Braun and other news
By Greg Ambrosius
February 11th, 2013 12:01am
The top three picks in fantasy baseball have been established since the end of the 2012 season. It's been Ryan Braun, Miguel Cabrera and Mike Trout in just about every off-season draft, even though the order of the three has been mixed. Braun could go first, second or third, and the same could be said for Cabrera or Trout.
But once Braun's name appeared on the Biogenesis monies owed ledger—not on the PEDs side, but on the accounting ledger that said he and his lawyer owed $20,000-$30,000—fantasy owners panicked. Twitter and industry message boards weighed in: "I'd never draft Braun now" and "I wouldn't touch him with a 10-foot pole" were two common responses.
And in the National Fantasy Baseball Championship, owners are talking with their wallets. In our pay NFBC Draft Champions Leagues, Braun has gone 5th, 4th, 4th and 4th in the four drafts that followed the announcement. Robinson Cano was picked ahead of him in two drafts and even Matt Kemp went ahead of him once.
That's just crazy. For one thing, Braun isn't likely to be suspended over this latest news. His alibi of paying Anthony Bosch as a consultant during his appeal last year with Major League Baseball hasn't been disproven. It seems odd to use Bosch as a consultant, but no matter what his lawyers did to find evidence in his favor, the bottom line is that it worked and he won his fight with MLB over his positive test.
But with the latest news, he is now "proven" guilty now in the court of public opinion—and that could work to your advantage. Braun was clearly the top pick over the last few weeks and before the news he went No. 1 in four of six previous NFBC drafts. He was the No. 1 player on our Average Draft Position lists, ahead of Cabrera and Trout. Now he's dropped to 4th or 5th? Take him.
Realize that Braun is one of only three players all-time (Barry Bonds, Vladimir Guerrero are the others) to put together multiple seasons with 30+ HR, 30+ SB, 100+ runs, 100+ RBI and a batting average of at least .300. Guerrero (2001-02) and Braun (2011-12) are the only ones to achieve that in back-to-back seasons. If he does it again in 2013, Braun would be the first to do it in three straight seasons.
If you look at his last two seasons, is there any difference at all?
2011: .332-33-111-33, 109 runs, .397 OBP
2012: .319-41-112-30, 108 runs, .391 OBP
He's the same player he ever was, and maybe better. He continues to pound left-handers (.363 in 2012, .350 in 2011) and hit an MLB-high 17 HRs against lefties in 2012 after hitting a total of just 13 vs. lefties in 2010-11 combined.
Braun is getting better and you don't want to miss out on another 30-30 season just because of this latest news.
The news about Chris Carpenter is a blow to the Cardinals and to fantasy owners. His ADP had been 225 before this week's announcement that he will miss the entire 2013 season. NFBC owners have been targeting rookie Shelby Miller for weeks now and his ADP is up to 274. He could fill that fifth spot sooner than expected. Lance Lynn also is assured of being in the rotation now and his ADP has risen to 192. Trevor Rosenthal is another one to keep an eye on, but his ADP is only 426.
Another player moving down in the first round is Josh Hamilton, whose ADP in the NFBC was 10 last week. But he's fallen into the second round recently and he's been going more around 18, 19 and 20 than in the first round. Buster Posey also has been falling to 16, 17 and 18 after having an ADP of 13 earlier this year.
One player who hasn't been connected to PEDs, but yet the power surge last year was unbelievable, is Toronto's Edwin Encarnacion. Last year, he set career highs in HRs (42 after hitting 17 in 2011), RBIs (110, previous high was 76), runs (93) and stolen bases (13). His .384 OBP was 50 points higher than the previous season. He also qualifies only at first base this year as he was a DH for 82 games and played third base only once.
But can you justify the power and take him in the second round? His ADP is 26, but can he really duplicate last year's numbers?
It's hard to imagine a repeat, but Encanarcion did tweak his swing slightly last year and it led to more fly balls. The distance on his 42 homers last year was second only to Josh Hamilton, averaging 413.2 feet per homer. Still, a shorter swing kept his strikeouts to a reasonable level (94 compared to 84 walks), and he led the majors with 161 fly balls in play. So his swing is now conducive to home runs and when he hits 'em they go out at a 25% clip.
Still, there are factors to consider. 1) He's no longer 3B-eligible. 2) He's now 30. 3) It's hard to forget 2008-10 when he hit a combined .242 with 4 SBs. What turned this guy from a huge disappointment to Superman? Let's hope it was just a swing adjustment and maturity, but in today's baseball world, it's hard to believe.
Interestingly, for the first time in a long time more Blue Jays are being drafted in the early rounds than Yankees or Red Sox. Even in our New York NFBC drafts the East Coast bias won't help these aging Yankees or floundering Red Sox. Look at the ADPs of each team:

Toronto
=======
Jose Bautista       20
Jose Reyes          22
Edwin Encarnacion   26
R.A. Dickey         63
Brett Lawrie        67
Melky Cabrera      111
Brandon Morrow     119
Josh Johnson       137

New York
========
Robinson Cano        4
Curtis Granderson   38
Mark Teixeira       61
CC Sabathia         71
Mariano Rivera     136
Derek Jeter        139

Boston
======
Dustin Pedroia      25
Jacoby Ellsbury     33
Mike Napoli        105
Shane Victorino    108
Will Middlebrooks  113
David Ortiz        130
Jon Lester         142
It's a crazy year, as we've learned this off-season from the Blue Jays and from Braun. And the good news is—it's only just beginning!
(Greg Ambrosius is the founder of the National Fantasy Baseball Championship, the industry's premier pay-to-play contest. For more details on the NFBC, which will award over $2 million in prize money this year, go to nfbc.stats.com or contact Greg at gambrosius@stats.com)
For more information about the terms used in this article, see our Glossary Primer.
Free Weekly eNewsletter
The industry's #1 analytical weekly e-mail newsletter is ABSOLUTELY FREE!
More Information
Shopping Cart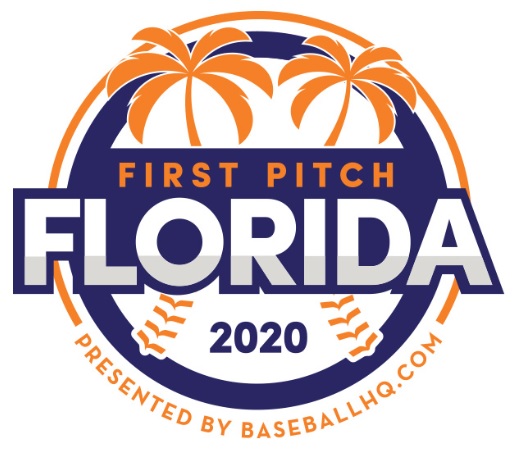 Inaugural Event!
February 28-March 1, 2020
St. Petersburg, FL
Early-bird registration now open!