NFBC: 2013 Rookie Crop
By Greg Ambrosius
January 7th, 2013 12:02am
One year after watching Mike Trout and Bryce Harper come out of nowhere to lead fantasy teams to league titles, owners are all over this year's top prospects. This year you can already see owners targeting younger players and putting them on their radars like never before.
Trout may have had the greatest ascension for a player since Doc Gooden in 1984. He went from a late round prospect—'his Average Draft Position (ADP) in the NFBC last March was 280—to now a consensus Top 3 overall pick. His ADP in the NFBC is 2 right now behind only Miguel Cabrera and just ahead of Ryan Braun. He's the No. 1 Dynasty player who appears to have the skills to be a fantasy star for the next 15 years.
Bryce Harper's ADP last March was 256 and yet he went on to win the NL's Rookie of the Year award. He's now going around 35th overall in NFBC drafts and is expected to be a star as long if not longer than Trout. Amazing value on those two prospects last year and something nobody will soon forget.
Now for the important question: Is there an emerging prospect this year who can do what Trout and/or Harper did last year?
Easy answer: UNLIKELY.
That being said, there is a strong crop of prospects who should grow into solid stars this season. Let's look at the top rookies who are currently being drafted in the NFBC:
Wil Myers, OF, TAM: Baseball America's Minor League Player of the Year hit .314-37-109 with 98 runs in 134 games between Double-A and Triple-A before being traded by Kansas City to Tampa Bay this off-season. Still just 21, he has been compared to Dale Murphy with his prodigious power and solid baseball skills. It's very likely that he follows the same path that Trout did last year, starting out the season at Triple-A before emerging in the majors by early May and winning AL ROY honors. His ADP right now in the NFBC is 205.
Jurickson Profar, SS, TEX: His ADP is 233 mainly because there's no guarantee that he will be in the majors full-time in 2013. Profar and Elvis Andrus both play shortstop and the Rangers don't want to part with Profar in a trade. He could move to second base if Ian Kinsler moves to first base, getting all three bats in the lineup. At the age of 19, Profar hit .281-14-62-16 with 76 runs in 126 games at Double-A Frisco and he appears to be ready for the majors. But until his status is more certain, he will be available in the 16th to 18th rounds.
Adam Eaton, OF, ARI: Speed is always hard to find in fantasy baseball, so nobody should lose track of Eaton on Draft Day. He appears to be a bargain now with an ADP of 236 after the Diamondbacks made room for him in center field by trading Chris Young to Oakland. Eaton and newly signed Cody Ross will battle for the starting job. Last year at Triple-A Reno, Eaton, 24, was named the Pacific Coast League MVP after hitting .381-7-45 with 38 stolen bases and 119 runs. He hit .259-2-5-2 in 22 games with Arizona and showed management that he can handle the job. Now he needs a fast start to hold off Ross.
Shelby Miller, RHP, STL: The Cardinals' top prospect over the last three seasons is ready to take a spot in the starting rotation and he could be a workhorse for years to come. He had his worst season in the minors in 2012 when he went 11-10 with a 4.84 ERA at Triple-A Memphis, but he went 1-0 with a 1.65 ERA in six appearances in St. Louis, including a solid start against Cincinnati in which he allowed just one hit and no runs. At 6'3", 195, the right-hander has the makeup and the elite fastball (160 Ks last year in 136.2 IP) to be a solid fantasy contributor for many years. His ADP right now is 274, but expect his draft status to rise if he pitches well this spring.
Billy Hamilton, OF, CIN: NFBC owners are currently drafting in Draft Champions Leagues where no free agent pickups are allowed during the season. Thus nobody is losing sight of Hamilton, who set the minor-league record last year with 155 stolen bases. The Reds have moved this speedster from shortstop to the outfield and he will likely start the season at Triple-A, where he will spend most of the season. His ADP is 276 right now with the hope that somehow he emerges in Cincinnati during this season.
Bruce Rondon, RHP, DET: Can the Tigers really hand the closer's role to this 22-year-old when they're making a run for a World Series title? The answer is yes, since the Tigers haven't signed a veteran reliever after letting Jose Valverde go. Rondon had 29 saves last year between three minor-league levels and he struck out 66 batters with 26 walks over 53 innings. He has a fastball that clocks at 100+ mph, but control has always been his downfall. NFBC owners like his potential and are drafting him around the 277th overall pick, but don't be surprised if a veteran reliever is brought in this spring to contend and maybe even take over the closer's job from Rondon.
Kyuji Fujikawa, RHP, CHC: The Cubs signed the premier closer in Japan this off-season for $9.5 million over two years to help stabilize the late innings and to help a young staff. Fujikawa, 32, could be a setup man for Carlos Marmol, but don't be surprised if he closes some games this year and takes over the role at some point in 2013. He's getting mild interest from NFBC owners, who have his ADP at 283.
Darin Ruf, OF, PHI: The Phillies are trying to convert this first baseman into a left fielder, and he could start the season at Triple-A to learn his new position. The 26-year-old had a breakout 2012 season at Double-A Reading, hitting .317-38-104 in 139 games. During a September call-up, Ruf hit .333-3-10 in only 33 at-bats. His right-handed bat is needed in this lineup, but the Phillies won't rush him to the majors just yet. NFBC owners understand that, which is why his ADP is only at 302.
Other rookies to watch include Jedd Gyorko (ADP of 304), Travis d'Arnaud (317), Hyu-Jin Ryu (320), Darin Mastrioianni (325), Dylan Bundy (347), Mike Olt (352), Tyler Skaggs (371) and Trevor Rosenthal (425). Can any of these prospects be the next Mike Trout or Bryce Harper? Only time will tell, but there is no doubt that the talent is strong in the minors and many of these prospects today will be fantasy standouts for years to come. Get them while you can.
(Greg Ambrosius is the founder of the National Fantasy Baseball Championship, the industry's premier pay-to-play contest. For more details on the NFBC, which will award over $2 million in prize money this year, go to nfbc.stats.com or contact Greg at gambrosius@stats.com)
For more information about the terms used in this article, see our Glossary Primer.
Shopping Cart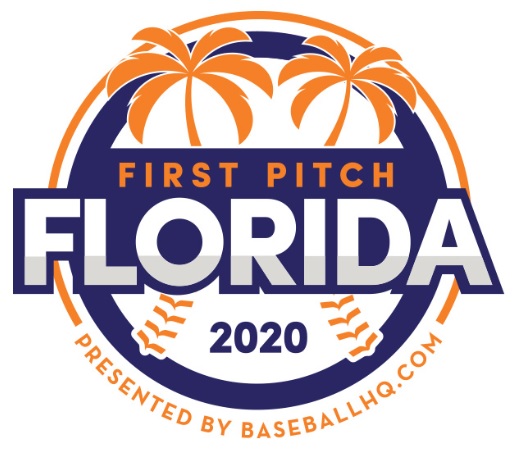 Inaugural Event!
February 28-March 1, 2020
St. Petersburg, FL
A few seats still left!