MINORS: Top Catching Prospects 2018
By Robert Gordon
January 22nd, 2018 12:04am
Photo: Jorge Alfaro (C, PHI)
This week we kick off our annual review of the top prospects in baseball by position. Between now and Opening Day, we'll examine one position a week by looking at both those rookies ready to contribute in the big leagues now, as well as the top 15 long-term prospects at each position. Again this year, our topic schedule will mirror the position covered in Market Pulse that same day, to give you a complete look at the position.
We start with the catchers. Because of the physical demands of the position, as well as the strong preferences for catchers to be sound defensively, few rookie backstops project to receive significant playing time in 2018, but the crop of major league ready catchers is definitely deeper than it has been over the past couple of seasons, with at least two rookies projected to earn at least $5.
Long-term the position has more depth now than it did a few years ago. Five catchers appeared on the HQ100, up from just three that made the list in 2016 and 2017 and for the first time since 2015 we had a catcher break into the top 25 with Francisco Mejia (CLE) coming in at #22.
Still, because of the demands of the position and the preference for defense over offense, fantasy owners will inevitably see this pool as thin compared to other positions. Having said that, many of the current top fantasy catchers (Gary Sanchez, Wilson Contreras, Jonathan Lucroy, Evan Gattis, J.T. Realmuto, etc) have had questions about their ability to stick behind the plate but have provided enough thump or improved enough on defense to get the job done and Mejia and the Phillies Jorge Alfaro could be next in line. Fantasy owners willing to take on some risk could wind up with a nice profit or solid long-term keeper.
The dollar ranges listed below represent projected values for 2018. See a more detailed scouting report on each player by following the link to his team's organization report or PlayerLink page.
$6-$10
Jorge Alfaro (PHI)
Francisco Mejia (CLE)
Alfaro is out of minor league options and will start the year as the Phillies everyday backstop. He had mixed results in 2017, struggling at Triple-A where he hit just .241/.291/.358 with a 0.14 Eye and 65% ct%, but then slashing .316 with 5 HR in 107 AB with the Phillies. But even in the majors Alfaro's ultra-aggressive approach showed flaws and he walked just three times while striking out 33. He's a solid defender with a strong arm and good raw power and should put up solid counting numbers, but his aggressive approach at the plate makes him a risky fantasy play in 2018.
Few prospects have seen their stock rise as quickly as Mejia. The switch-hitting backstop went from being ranked #10 in the Cleveland system in 2015 to our #22 overall prospect for 2018. Always considered a professional hitter with surprising pop, Mejia has established himself as a potentially elite hitter, hitting .342 in 2016 and then .297 last year with a career-best 14 HR. The concerns about his ability to stick behind the plate remain and he saw action at 3B in the Arizona Fall League, but he has a realistic chance to see some action at some point this season with the Indians and is an excellent long-term keeper.
$1-$5
Carson Kelly (STL)
Chance Sisco (BAL)
Victor Caratini (CHC)
Danny Jansen (TOR)
Unlike Mejia and Alfaro who make this list because of their bats, the Cardinals Carson Kelly is here because of his glove. The 23-year-old Kelly draws raves for his work behind the plate. He moves well, blocks everything, understands how to call a game, and has a plus arm that nailed 33% of those who attempted to steal on him last season. Offensively Kelly has a solid approach at the plate with excellent contact skills and in 2017 posted his best season to date, hitting .283/.375/.459 with 10 HR, a 12% bb% and 84% ct% He did struggle when called up to fill in for Molina, hitting just .174 in 69 big league AB and is unlikely to see extended action unless Molina hits the DL again, but Kelly is a solid play in deep NL-only formats, especially those that require two catchers.
Sisco is another offensive-minded backstop whose career slash line now reads .311/.390/.426 over six minor league seasons. He doesn't have tremendous power, though should hit double-digit HR, especially in Baltimore. Sisco is athletic behind the plate and moves well and has worked hard to improve his blocking and receiving, but remains fringy on defense and will need to continue to improve to stick at the position in the majors. Sisco looked very comfortable at the plate in a brief stint with the Orioles last year, going 6-for-18 with a couple of home runs in 10 games and is inline to split catching duties with Caleb Joseph heading into 2018, making him a nice sleeper in AL-only formats.
The Blue Jays Danny Jansen also had a nice breakout in 2017, hitting .323/.400/.484 with 25 doubles and 10 HR across three different levels. A 10% bb% and 90% ct% fueled the breakout and Jansen should be able to hit for average and get on base in the majors. The Blue Jays added him to their 40-man roster in order to protect him from the Rule 5 draft and he should be able to win a backup role to the aging Russell Martin.
Caratini is yet another offensive-minded catcher who had a breakout season in 2017 hitting .342/.393/.558 with 27 doubles and 10 HR in 292 AB for Triple-A Iowa. The 24-year-old Caratini is below-average on defense and isn't going to replace Cubs starter Willson Contreras anytime soon. Caratini split time at C and 1B last year and will likely be limited to a similar role in 2018 and has limited long-term value.
Top 15 Catching Prospects
1. Francisco Mejia (CLE)
2. Keibert Ruiz (LA)
3. Carson Kelly (STL)
4. Jorge Alfaro (PHI)
5. Chance Sisco (BAL)
6. Zack Collins (CHW)
7. Sean Murphy (OAK)
8. Alex Jackson (ATL)
9. Jake Rogers (DET)
10. M.J. Melendez (KC)
11. Max Pentecost (TOR)
12. Chase Vallot (KC)
13. Garrett Stubbs (HOU)
14. Victor Caratini (CHC)
15. Tyler Stephenson (CIN)
The White Sox' Zack Collins elicited mixed reviews from our minor league experts in our recent HQ 100 Roundtable, but showed a potent bat in college where he slashed .363/.544/.668 with 16 HR in his junior season. He hasn't yet lived up to that potential and struggles to make consistent contact, but he did hit 19 HR and posted a 20% bb%. He's below-average defensively, but fantasy owners looking for an impact backstop should keep Collins in mind.
The Braves did well when they acquired Alex Jackson from Seattle for Max Povse and Rob Whalen. Jackson was a catcher in high school, had moved to the OF with Seattle and was moved back behind the dish shortly after joining the Braves. Jackson has plus raw power and the former 1st rounder stroked a career best 19 HR in just 367 AB in 2017. He's below-average on defense and will have to improve to stick once he reaches the majors, but does have a strong arm and the bat to make an impact.
The rebuilding Detroit Tigers landed Jake Rogers as part of their haul from the Justin Verlander deal. The 22-year-old Rogers is one of the better all-around catchers with good power and plus tools behind the plate and a double-plus arm. The Tigers already have a young solid defensive catcher in James McCann and are heading nowhere in 2018 so Rogers is definitely not on the fast-track, but could be ready to take over by late 2019.
For more information about the terms used in this article, see our Glossary Primer.
Shopping Cart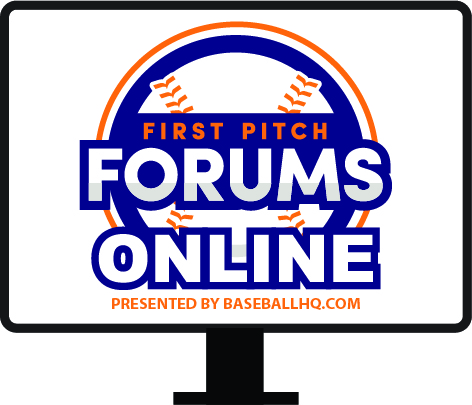 Our virtual First Pitch Forum returns!
Three online-only events: March 5, 11, 17
Join us live, or watch when you want
Just $19!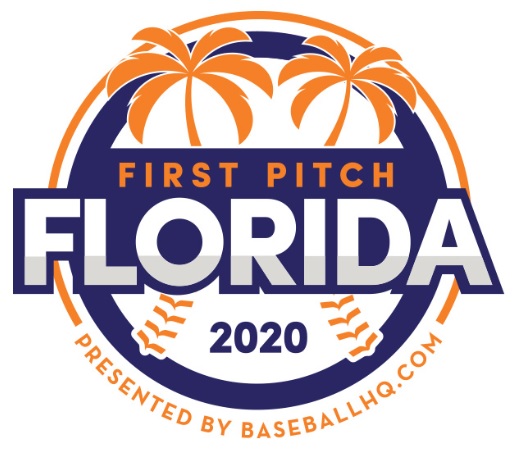 Inaugural Event!
February 28-March 1, 2020
St. Petersburg, FL
A few seats still left!