MINORS: Top C prospects, 2021
By Chris Blessing

@C_Blessing
January 25th, 2021 12:04am
Photo: Joey Bart (C, SF)
This week begins our annual review of the top prospects by position. Between now and mid-March, we'll examine one position a week by looking at both those rookies ready to contribute to the big leagues now, as well as the top 15 long-term prospects at each position. To give you a complete look at the position, our topic schedule mirrors the position covered in our Market Pulse series, which was also published today. Today, let us look at catching prospects.
The catching position is top heavy with talent, led by Orioles catcher Adley Rutschman, who ranks 2nd on the HQ100, only behind Wander Franco. Overall, five catchers made our HQ100, down from seven backstops last season. However, the depth, 1 thru 15, continues to remain strong, with some present value found in Tyler Stephenson, Ryan Jeffers and Alejandro Kirk, all guys who missed the HQ100.
Rutschman is obviously the cream of the catcher crop. He's the highest ranked catcher since Joe Mauer was ranked 1st overall on the 2005 HQ100. Rutschman has star potential; as a switch-hitter, he has a chance at a .300+ BA and 30+ HR. He gets to double-plus power from both sides of the plate and his hit tool is geared towards driving the ball. Rutschman works counts well and doesn't expand often. He has a chance at becoming a powerhouse at a weaker fantasy position; a once-in-a-generation type talent.
This year's MLB draft imported three guys onto our Top 15 catchers list, Athletics prospect Tyler Soderstrom, Yankees prospect Austin Wells and Giants prospect Patrick Bailey. Bailey has the best chance of sticking at the position defensively. However, both Soderstrom and Wells have dynamic upside at the plate. Soderstrom, a left-handed hitter, has a simple, upright setup, which helps create solid leverage in his lower half as he fires his hips forward and begins an uppercut trajectory swing. For a prep draftee at a difficult-to-develop position like catcher, the swing foundation lends itself to an above-average hit tool and plus power potential. Wells, a left-handed hitter out of Arizona, has a bit more swing-and-miss in his profile but the plus power is much closer to maturity. Wells does well to get his bat head out in front of the plate and get the appropriate amount of swing trajectory to achieve maximum loft. Only Rutschman and Giants prospect Joey Bart have more power potential than Wells at the position.
The dollar ranges listed below represent projected values for 2021. See a more detailed scouting report on each player by following the link to his team's organization report (either 2020 or 2021 report) or PlayerLink page.
$1-$5
Tyler Stephenson (CIN)
Ryan Jeffers (MIN)
Alejandro Kirk (TOR)
Reds prospect Tyler Stephenson has the best chance at playing time of any rookie catcher in this year's class, likely sharing catcher responsibilities with veteran Tucker Barnhart in Cincinnati. Stephenson, in an extremely small MLB sample, showed a solid offensive skill set, which has steadily improved since the start of the 2019 season, when he began getting to barreled contact more often. The big change arrived during his 2019 Arizona Fall League stint, when he started to add lift consistently to his swing. There is a chance for 20+ HR with a high OBP, since Tyler rarely expands the zone and does well to work himself into favorable counts.
Twins prospect Ryan Jeffers also took a step forward last season in his small MLB sample, improving his defensive work and getting to more lift in his swing. Jeffers, who has always been known as a bat-first catcher, looked shaky at best behind the dish during his brief minor league career. However, utilizing a one knee catching technique helped make his stiffness behind the dish disappear, which saved his fantasy profile since the bat only really played behind the plate. Jeffers' swing is geared towards line drive contact. While the launch angle remains below average, he did alter his swing plane on pitches he knew he could drive, which has increased his overall HR projection to the 18-24 range.
Catchers come in all shapes and sizes. Scouting Blue Jays prospect Alejandro Kirk in rookie ball, you could have sworn he was a coach. Listed at 5-8, 265 lbs, Kirk is one of the more unique catcher frames we've seen. Kirk has a double-plus ability for contact and does well to spray the ball to all fields with a short, compact swing. He started reaching for the gaps more, which improved his power potential. Still, Kirk's power projection is in the 8-14 HR range. BA carries the profile and could hit .300 for years to come. The biggest issue with Kirk is his crudeness behind the plate, which may lead to a backup role.
Long-term Top 15 C prospects
1. Adley Rutschman (BAL)
2. Joey Bart (SF)
3. Luis Campusano (SD)
4. Francisco Alvarez (NYM)
5. Bo Naylor (CLE)
6. Keibert Ruiz (LA)
7. Tyler Stephenson (CIN)
8. Sam Huff (TEX)
9. Ryan Jeffers (MIN)
10. Miguel Amaya (CHC)
11. Shea Langeliers (ATL)
12. Tyler Soderstrom (OAK)
13. Alejandro Kirk (TOR)
14. Austin Wells (NYY)
15. Patrick Bailey (SF)
Giants prospect Joey Bart struggled in his MLB debut last season. After losing development time with what seemed to be a magnitude of different injuries, Bart was pressed into service when the Giants needed catching help desperately. Bart was given a steady diet of hard stuff in and breaking pitches away, which caused him to struggle mightily, especially with getting his bat out in front of the plate. This depressed his ability to drive the ball. While the setup to hit position actions of his swing need refinement, his hands and wrists seemed to be misfiring, which could be remnants of hand injuries during the 2019 season. Still, the power potential is huge. With more minor league maturation, Bart should break away from these struggles and at least be a big power performer if the hit tool struggles to get out from the current below-average projection.
Indians prospect Bo Naylor has made himself into a potentially dangerous catcher on both sides of the ball. Naylor is one of the more patient hitters in baseball. During his stint at the Indians alternate training site, Naylor started attacking pitches in the zone more without losing any of his strike zone prowess. These gains brought his 2019 second half production into greater focus, confirming Naylor had taken a step forward getting barrel to ball while also adding some trajectory to his swing, which increased his flyball rates. While BA and OBP potential still carry the offensive profile, the power flashes have allowed us to imagine average power (20-25 HR) at projection. Naylor has a chance to move quickly up rankings next season so keep an eye on his production.
Braves prospect Shea Langeliers had a rough pro debut in 2019 after being challenged with a full-season assignment fresh out of college. In year 2, working out at the Braves alternate training site, Langeliers bat looked to belong against more advanced pitching. Some adjustments in his setup allowed for his hands to glide smoother to the hitting position, which in turn allowed his swing to stay balanced, helping him get out in front of pitches, including against velocity. Above-average power has always played in the profile. Now, we are more certain about his BA potential being close to average at projection, which elevates Langeliers' profile significantly.
For more information about the terms used in this article, see our Glossary Primer.
Free Weekly eNewsletter
The industry's #1 analytical weekly e-mail newsletter is ABSOLUTELY FREE!
More Information
Shopping Cart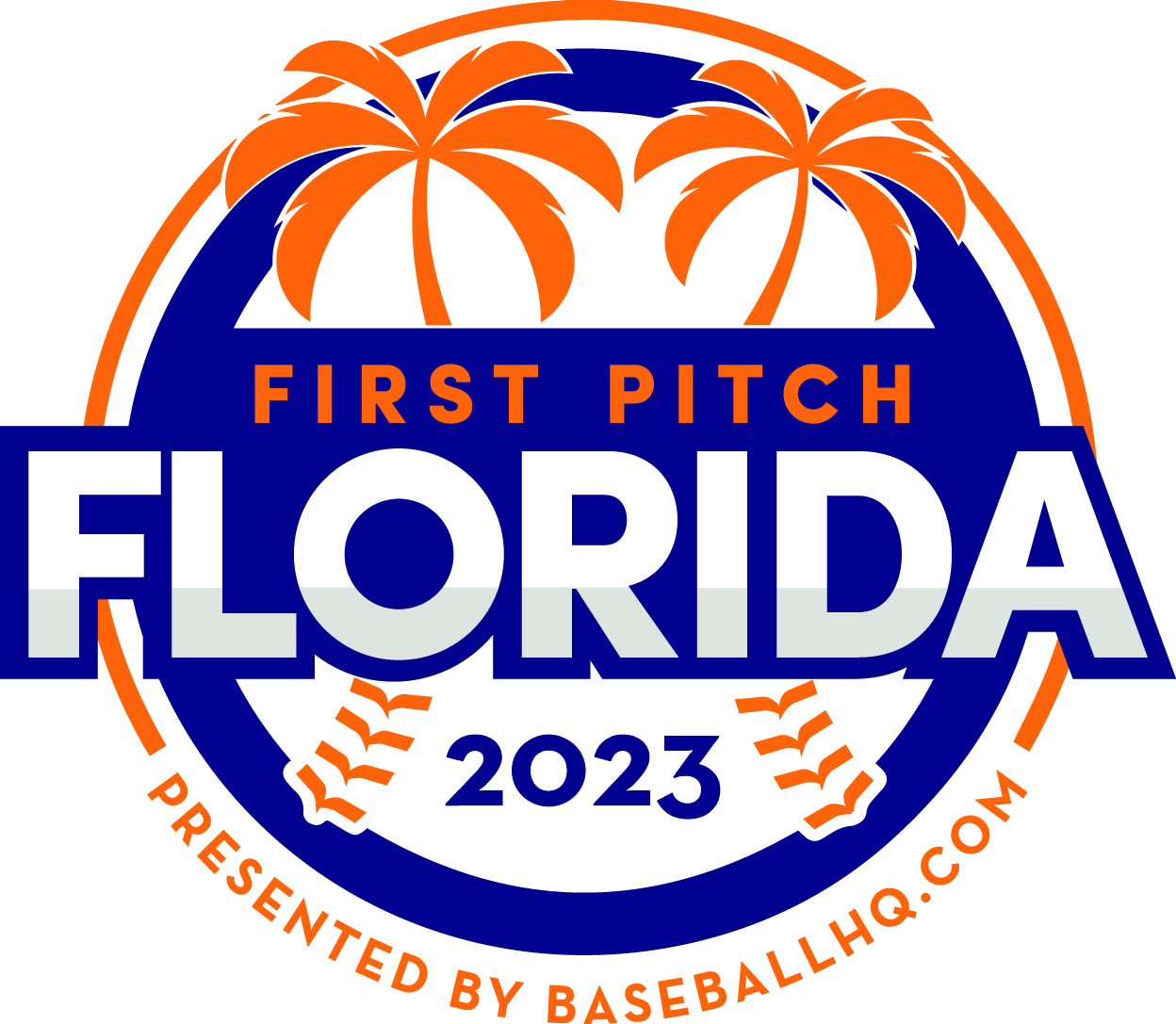 March 3-5, 2023
West Palm Beach, FL
REGISTRATION NOW OPEN