MINORS: Top 2B Prospects 2018
By Robert Gordon
February 5th, 2018 12:03am
Photo: Scott Kingery (2B, PHI)
This week continues our annual review of the top prospects by position. Between now and Opening Day, we'll examine one position a week by looking at both those rookies ready to contribute in the big leagues now, as well as the top 15 long-term prospects at each position. Again this year, our topic schedule will mirror the position covered in Market Pulse that same day, to give you a complete look at the position.
This week, we take a look at the top second base prospects. This is frequently one of the more difficult positions to rank, in large part because many of the better major league second basemen start off at other positions. 2018 is no exception, with a potential impact second base prospect, Franklin Barreto (OAK) currently slated to start the year at shortstop, and he was covered that article last week.
Over the past decade some major league teams have seen an increased value in drafting and developing pure second baseman, but overall this position remains the weakest in baseball. Having said that, there are some intriguing players at the top of the list, including four that cracked the HQ100—Keston Hiura (MIL) #34, Scott Kingery (PHI) #36, Luis Urias (SD) #46, and Isan Diaz (MIA) #87—the same number second base prospects that appeared in the HQ100 in 2017.
Unfortunately with Barreto slated to start the year at other positions, there isn't a lot of value to be found for those in non-keeper leagues. Kingery has the clearest path to playing time, but even after posting a 26 HR/29 SB season, Kingery is very unlikely to beat out incumbent Cesar Hernandez to start and will likelty have to wait until mid-season for that chance. Urias also deserves a serious look at draft day and would be a considerable upgrade over the light-hitting Carlos Asuaje. The Brewers Keston Hiura has the pedigree and tools to be a .300 hitter and the Rockies Garrett Hampson swiped 51 bases in 65 attempts, making both excellent targets for those in long-term keeper leagues, but there isn't a lot to get excited about in 2018.
The dollar ranges listed below represent projected values for 2018. (See a more detailed scouting report on each player by following the link to his team's organization report.)
$5-$10
Scott Kingery (PHI)
Kingery has quietly developed into one of the top 2B prospect in baseball. The 23-year-old has a quick right-handed stroke and makes consistent, hard contact. He showed improved power and stroked a career-best HR total to go along with those SB. He moves well with good hands and is a plus defender. Kingery received a spring training invite and has the power and speed to eventually be an impact player and could exceed our modest projection depending on the timing of his recall.
$1-$5
Luis Urias (SD)
Max Schrock (STL)
Urias is one of the better pure hitters in the minors. Signed as a free agent out of Mexico in 2013, Urias boasts a career .310 average, a .398 OB%, and has more career walks than strikeouts. He's a plus defender with an average-to-above arm and has the range to fill in at short if needed. He has surprising power for his size, but has just nine career home runs. Speed isn't a huge part of his game either, but he should hit for average and post above-average OB% once he reaches the majors. Urias will start the year at Triple-A, but could be the Padres starting 2B by mid-season.
Schrock came over to the Cardinals along with Yairo Munoz as part of the Stephen Piscotty deal. The 22-year-old Schrock is another instinctual hitter with a simple left-handed stroke who has career slash line of .325/.374/.438 with a better than 90% contact rate, but his line-drive approach and diminutive 5'8" frame results in below-average power. Fringe range and defense limit him to 2B. Schrock has a solid track record and gives the Cardinals some depth and insurance should Kolten Wong struggle with injuries again.
Long-term Top 15 2B Prospects
1. Keston Hiura (MIL)
2. Scott Kingery (PHI)
3. Luis Urias (SD)
4. Isan Diaz (MIA)
5. Esteury Ruiz (SD)
6. Garrett Hampson (COL)
7. Brandon Lowe (TAM)
8. Mauricio Dubon (MIL)
9. Yairo Munoz (STL)
10. Nick Solak (NYY)
11. Luis Garcia (WAS)
12. Tyler Wade (NYY)
13. Daniel Brito (PHI)
14. Shed Long (CIN)
15. Max Schrock (STL)
Keston Hiura (MIL) comes in as our top long-term 2B prospect. Hiura, who was the 9th overall pick in 2017, had a phenomenal pro debut, slashing .371/.422/.611 with 14 doubles, 7 triples, and 4 HR in 167 AB. Hiura was widely seen as one of the better hitters in the 2017 draft, but slid to Brewers because of an elbow injury that limited him to DH duties at UC Irvine. He should be 100% entering 2018. Hiura has average power and speed, but has the tools to hit .300 in the majors, making him a solid fantasy prospect in most keeper formats.
Isan Diaz (MIA) was acquired by the Marlins along with OF Monte Harrison, OF Lewis Brison, and RHP Jordan Yamamoto in their haul for OF Christian Yelich. Diaz played SS in high school and split time at short and second last year, but most scouts see his future at 2B. Diaz has a good understanding of the strike zone and above-average power, but his aggressive swing results in contact issues—68% ct% and a .222 BA in 2017. His range and arm are a bit stretched at short, but work fine at 2B.
Shed Long (CIN) gets surprising pop from his 5'8" frame and blasted a career best 16 HR in 2017, though he struggled to adjust when moved up to Double-A Pensacola. Long, a 12th round pick in 2013, has plus bat speed and a good understanding of the strike zone, but his swing gets long as he searches for pitches to drive out of the park. He has an interesting set of tools, but it remains to be seen if he can hit for both power and average.
The Rockies Garrett Hampson has some of the best speed in the minors and had a breakout season in the hitter-friendly CAL, slashing .326/.387/.462 with 8 HR and 51 SB. Hampson split time at SS and 2B but is stuck behind #6 overall prospect Brendan Rodgers (SS, COL). Hampson will move up to Double-A Hartford in 2018 and doesn't get the attention that he should. Fantasy owners looking for a speed/BA mix should tuck Hampson away and playing in Coors Field certainly isn't going to hurt his future value.
For more information about the terms used in this article, see our Glossary Primer.
Shopping Cart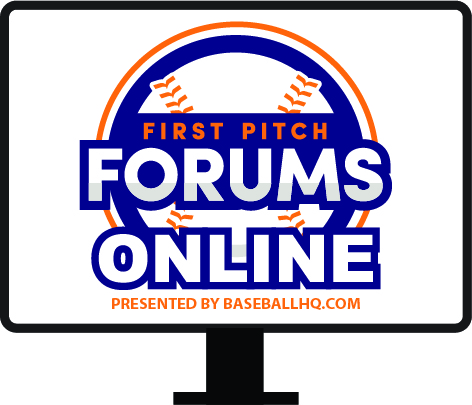 Our virtual First Pitch Forum returns!
Three online-only events: March 5, 11, 17
Join us live, or watch when you want
Just $19!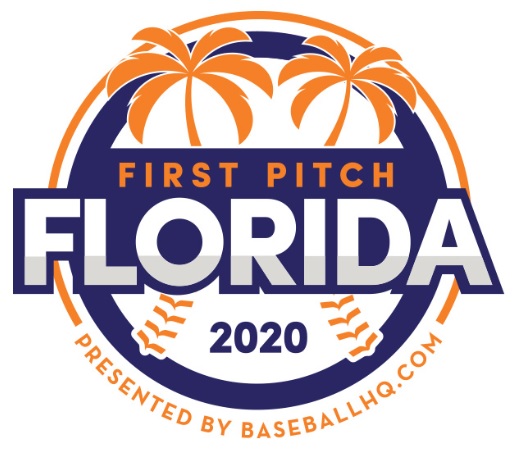 Inaugural Event!
February 28-March 1, 2020
St. Petersburg, FL
A few seats still left!