MINORS: Top 1B Prospects, 2021
By Chris Blessing

@C_Blessing
February 21st, 2021 12:03am
Photo: Bobby Dalbec (1B, BOS)
This week continues our annual review of the top prospects by position. Between now and mid-March, we'll examine one position a week by looking at both those rookies ready to contribute to the big leagues now, as well as the top 15 long-term prospects at each position. To give you a complete look at the position, our topic schedule mirrors the position covered in our Market Pulse series, which was also published today. Today, let us look at first base prospects.
Here's our previously covered positions:
Catcher | Shortstop | Second Base | Third Base
The top 1B prospect crop this year is like most years. It starts off pretty hot with three top 100 prospects. Then, the next 6 guys weave through the top 250, a mix of interesting guys or one dimensional category prospects, before arriving at the other guys.
The other guys, starting with Bobby Bradley at #10, are an interesting group of 1B prospects. Outside of Logan Wyatt and Drew Mendoza, these guys don't appear in any of their organization's top 15 prospect list. Wyatt and Mendoza only appear on their respective organization prospect lists because the relative lack of depth in their organizations. Despite this, there is some value within these groupings for deep format rosters.
Bobby Bradley is a three true outcomes Quad-A player who may not be exposed in a small sample replacing a 1B or DH. While he struck out a lot in his 45 AB MLB sample in 2019, 6 of his 8 hits went for extra bases. Bradley is the only "Other Guy" who can carry his profile with power. First-base tweeners are guys who just haven't transitioned their power to the game. Tyler Nevin hits the ball hard but his launch angle ability has always left something to be desired. Moving to a tech-heavy organization like Baltimore may help the physically strong Nevin find more power and giving him a chance to move up on this list next off-season.
The dollar ranges listed below represent projected values for 2021. See a more detailed scouting report on each player by following the link to his team's organization report (either 2020 or 2021 report) or PlayerLink page.
---
There's more where this came from to help you win your fantasy league in 2021. Take the title home with a subscription to BaseballHQ.com.
---
$6-$10
Andrew Vaughn (CHW)
Ryan Mountcastle (BAL)
With the departure of Edwin Encarnacion and others, a path has been cleared for playing time for Andrew Vaughn, the White Sox's top prospect. Vaughn stepped out of college in 2019 nearly MLB-ready. Vaughn profiles to be a .300, 35+ HR hitter at maturity. It's a short, compact and quick swing, something you don't see often from a slugger of Vaughn's ilk. Vaughn is cerebral and attacks hittable pitches in the zone, with little wasted swings out of the zone. While the adjustment to big league pitching should limit some production highs, managers can expect a .265 BA, .340 OBP & .450 SLG floor when he debuts in 2021.
A lot of helium surrounds Ryan Mountcastle based on some skillsets he displayed during his 2020 MLB debut. The hype has shaded some incredible luck the young hitter had on way to a .333/.386/.492 line in 2020. A strong kid, Mountcastle looks like a hitter with average playable tools across the board. However, opportunity makes him more valuable than other rookies at 1B, even though we're looking at a .250ish hitter with a high GB% and limited upside to hit HR, despite plus raw power in frame. Did we mention the small sample revealed an unsustainable OBP? OBP will be driven by BA more than patience.
$1-$5
Bobby Dalbec (BOS)
Brent Rooker (MIN)
When you nearly strike out 50% of the time, you better slug over .600 in your 80-AB sample to be an interesting name coming into your first full season of big league action. Bobby Dalbec slugged a HR once every 10 at-bats. And there weren't many cheap ones either. Right now, Dalbec is nothing but a one-category contributor. However, as his approach matures, there may be some more contact to be found. Or it could get ugly real quick. Proceed with risk.
While Dalbec is hitting fly balls out of the ballpark and striking out a ton, Brent Rooker is hitting lots of ground balls, which is disappointing at a position where he needs big power to carry the profile. Rooker is an extremely patient hitter, rarely expanding outside of the zone. Unfortunately, strides with launch angle in BP and simulated settings haven't materialized for the strong-bodied performer. Right now, the tweener risk has capped his role.
Long-term Top 15 1B prospects
1. Andrew Vaughn (CHW)
2. Triston Casas (BOS)
3. Ryan Mountcastle (BAL)
4. Lewin Díaz (MIA)
5. Bobby Dalbec (BOS)
6. Grant Lavigne (COL)
7. Brent Rooker (MIN)
8. Michael Toglia (COL)
9. Aaron Sabato (MIN)
10. Bobby Bradley (CLE)
11. Tyler Nevin (BAL)
12. Logan Wyatt (SF)
13. Drew Mendoza (WAS)
14. Gavin Sheets (CHW)
15. Nick Pratto (KC)
Triston Casas got a lot of Freddie Freeman hype out of high school. It was mostly the look of his swing and appearing to be a tall, lanky dude. As he's filled out his 6-4 frame, the lankiness hasn't mirrored Freeman. He's adjusted away from looking like a Freeman clone at the plate and has settled somewhat into his own as a raw plus-power hitter with a solid chance at hitting for average because of a patient approach and an ability to spray the ball. The power, enormous in BP, hasn't completely been developed into game situations. Casas, who isn't afraid to allow the ball to travel in the zone, doesn't often get his bat head out in front of the plate for barreled contact. Rather, he's been relying on feel and placing hits. To reach his full potential, we need to start seeing more hard hit contact. Without it, the power won't play up to the 30-40 HR levels and there's a chance, instead of a top 100 1B type, Casas frustrates owners in that Eric Hosmer range of 1B assets.
Michael Toglia looks like a masher. In actuality, he's a hit-first performer. When scouting guys like Toglia, we often imagine what the 6-5 power frame will look like once a dude understands how to generate loft, getting the most out of his frame. Often, guys like this don't get to that point. The switch-hitting Toglia took advantage of a hitter environment to slug 9 HR in 41 games during his debut in 2019. However, it was at a cost to his hit tool, which looked to drive his profile. If he completely cashes in for power, Toglia will move up the ranks. For now, he's on the outside, looking in on a top 150 ranking.
For more information about the terms used in this article, see our Glossary Primer.
Free Weekly eNewsletter
The industry's #1 analytical weekly e-mail newsletter is ABSOLUTELY FREE!
More Information
Shopping Cart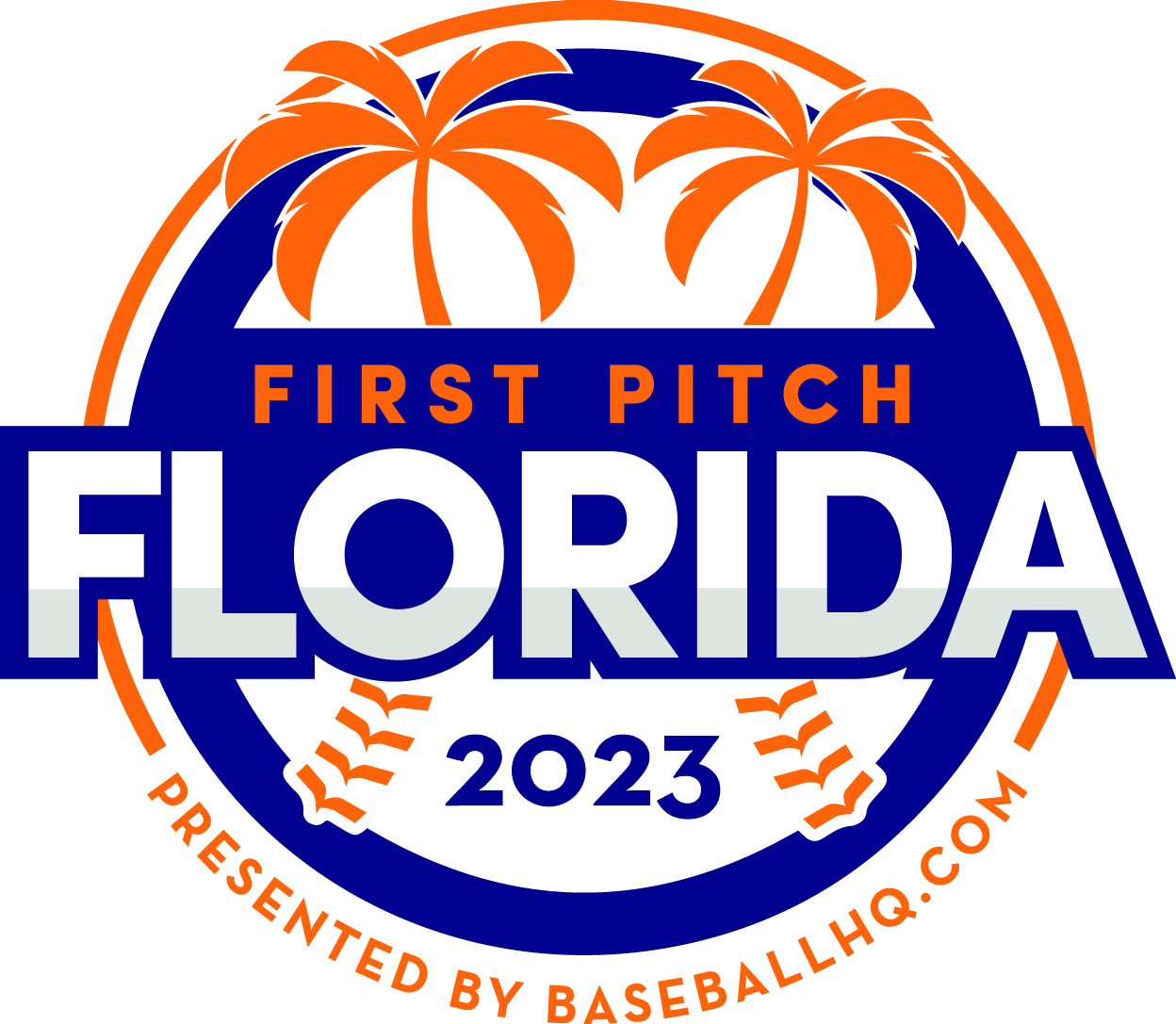 March 3-5, 2023
West Palm Beach, FL
REGISTRATION NOW OPEN