MINORS: The Eyes Have It—Yankees Luis Gil and Luis Medina
By Tanner Smith
August 21st, 2018 9:00am
The anatomy of a pitching prospect has always been one of the toughest paradoxes for Major League Baseball teams to figure out. On one hand, it is hard to have a successful major league team without young pitching. The best and most efficient route for teams is most often to develop their own pitchers. On the other hand, pitching prospects are notoriously volatile, which spawned the acronym TINSTAAPP from Baseball Prospectus, or There Is No Such Thing As A Pitching Prospect. In essence, because pitching prospects get hurt so frequently or burn out for mechanical reasons, some theorize that it is unwise to speculate on them at all.
While this is a little bit of an exaggeration, it is true that that is hard to predict which pitching prospects will actually pan out and avoid injuries/mechanical pitfalls. Additionally, most pitching prospects are far from the finished product when they are in the minors, and some even make huge changes that take them from being completely unheralded into an ace. These changes are hard to predict, but one of the challenges of a scout is to not only see what a pitching prospect is now but to see what he could be down the line as he matures. Luis Gil and Luis Medina, both right-handed pitchers for the Rookie Ball Pulaski Yankees demonstrate this challenge well, as they are both promising young arms with attributes that make them stand out as potential major league material but could not pitch in the major leagues right now as they are.
Luis Gil (RHP, NYY)
Games Seen: 7/4/18, 7/16/18
Unranked (Rookie Ball)
ETA: 2022
Luis Gil was signed as an international free agent by the Twins in February of 2015 before being traded in March of 2018 to the Yankees for OF Jake Cave. Gil is a classic projection type of young pitcher at 20 years old, as he is listed at 6'3'' 176 lbs, with room to grow into his body. He has a smooth, easy ¾ delivery and lands online to the plate most of the time. Gil gets plus extension to the plate, which allows his fastball to play up and should eventually allow for average command.
Gil's fastball velocity in the two starts scouted was all over the place, as he added and subtracted from 90 MPH to 96 MPH, hitting every number in between multiple times. He was able to ramp up his fastball, which is a four-seamer with some carry, to 95-96 when he was in trouble. In the late July start, even though the overall results were very good—6.0 IP with just 2 runs—he struggled with overthrowing. Gil's best velocity, the 95-96s, came when he was able to stay in his delivery and throw with very little effort. When he tried to reach back, he bled velocity and control. Gil's control right now is below average, but he does not have obvious mechanical red flags that would prevent him from improving in this department as he gets more professional innings under his belt.
In both starts, Gil got consistent swings and misses and bad swings at the fastball in and above the zone, as hitters were not picking up the pitch well. There was a difference between the first and second start, however, in the results of these bad swings. In the first start, in which he only lasted 1.1 innings, he got a lot of foul balls on his fastballs, which caused him to go deep into counts and permit four walks. Gil only allowed one hit in this start, as hitters were still not able to square up the pitch, but they were able to spoil enough to drive up his pitch count. There was a lot less of this in the second start, which allowed Gil to go deeper into the game. Even though Gil has a plus fastball, with the potential to be plus-plus if he fills out and adds velocity, he needs something to get hitters off of his fastball.
Currently, Gil only has one off-speed pitch, that according to Yankees personnel he calls a curveball, but has slider movement. The pitch is best classified now as a slurve, as it sits between 79-82 with short inconsistent movement, with some breaking 10-4 and others 10-5. The curveball is tight enough to be slightly below average right now, but it lacks consistency and is not a pitch that could be projected to be plus without a harder, more consistent break.
Right now Gil cannot be projected as a starter due to a lack of sufficient off-speed pitches, but he has the body, delivery and fastball to do it. This makes for an interesting developmental project for the Yankees, who have been known in recent years for getting the best out of these type of pitchers. This is a name to watch, but he is far away from making any type of impact.
Luis Medina (RHP, NYY)
Game Seen: 7/26/18
Yankees #14 prospect pre-season
ETA: 2022
Chris Blessing wrote a great report on Medina already this year, which you can find here. He was impressive enough in the start scouted, however, to warrant another look, especially with the chance to compare and contrast him to Gil.
Medina, at 19 years old, is not overly tall or big, at 6'1'' 175 lb, but he has a good pitcher's body, with a big lower half. Like Gil he has a fluid ¾ delivery, but his comes with a little more effort and fall off than Gil, who had a more repeatable delivery. Medina uses a full wind up with a short leg kick and uses his legs well to get to an explosive fastball. One notable thing about Medina was how quickly he worked, as it stood out as one of the fastest paces that I have scouted.
The fastball was truly eye-catching, as he sat 97-99 MPH and touched 100 on multiple occasions. The ball pops out of his hand, as his arm is incredibly quick. He will occasionally pull across some fastballs and come out of his delivery, but his control was better than his stats would suggest it usually is. The larger sample of 38 BB in 30.2 innings this season suggest serious issues in this department, as his 2 BB in this game tied his season low. Even in this start, however, it was easy to see how he could struggle with his control. He really has to fight to try to repeat his delivery with any consistency, and his misses tend to be way off. This is reflected in the nine wild pitches he has thrown this season and is a serious issue he needs to overcome.
Outside of the fastball velocity, Medina stands out compared to Gil with his secondary offerings, as he showed two different off-speed pitches with promise. His main off-speed pitch was a 80-83 MPH curveball that had tight, sharp 10-5 movement with serious depth. He was even more inconsistent with this pitch than his fastball, as it was easy to tell that he was struggling with his delivery on the pitch. The ball was coming out of different arm slots, some ending up high arm side and others spiking in the dirt. The pitch already flashes plus, however, and could be special in the future if he is able to gain consistency with his arm slot and release.
His other off-speed pitch was a 92 MPH change-up, the type of pitch that only a few pitchers in all of baseball can throw. It currently has average downward movement and fade and is at least an average pitch, but it has the potential to be plus.
There are a couple of key developmental differences between Gil and Medina right now. The two main ones are the off-speed pitches and deliveries. Gil has the cleaner delivery of the two and is more consistent within it. This allows for more projection command and control wise for Gil than Medina, as Gil has less mechanical roadblocks in his way. Off-speed wise though Medina right now is far ahead of Gil, as Medina has two off-speed pitches that can be projected to be plus, while Gil right now does not even have one. This along with the better velocity makes Medina the better prospect right now, but given the level they are at there is a ton of volatility with both of them.
Quick Hits:
Eli Morgan (RHP, CLE) is one of the most interesting prospects in the Carolina League, as he has dominated at this level, but in an unconventional manner. He is a short right-handed pitcher with a well below average two-seam fastball at 86-89 MPH, which is usually a death sentence for prospectdom. However, in Morgan's case, he has two factors that may allow him to be an exception; his change-up and his pitchability. His change-up is a legitimate plus-plus pitch at 73-76 MPH, with plus depth, run and deception. He finishes the pitch well and it has screwball action; at times the ball appears to be on a yo-yo. Morgan lives and dies by the change-up, as his two breaking balls, a slider and a curveball, are average pitches. The pitchability factor can be seen in how he is able to induce swings and misses on his fastball, despite its mediocre velocity and average run. He is able to tunnel his fastball off of his change-up so that hitters are caught in between, reminiscent of how Kyle Hendricks pitches. Ultimately Morgan will have to prove it at every level, but there are a few guys, like Hendricks and Marco Estrada, who prove that these types of pitchers occasionally prove to be successful at the major league level.
Connor Capel (OF, STL) was Morgan's teammate in Lynchburg before his trade to St. Louis in the Oscar Mercado deal. Capel has a unique left-handed batting stance that is almost reminiscent of Ted Williams' stance. He stands closed right on top of the plate with his hands low and bat on his shoulder, in a slight crouch and hunched over. Capel is an advanced hitter approach wise for this level, as he has shown a great amount of plate discipline this season and sprays line drives all over the park. He has not shown a great amount of game power, but hits the ball hard enough consistently to have at least average game power in the future. From a fantasy perspective one of the most intriguing parts about Capel is his SB potential, as he is a plus runner and has shown an aptitude for stealing bases over the last two years. His upside is to be a low end starting OF, but even at his floor he is still a high probability major leaguer due to his athleticism and approach at the plate.
For more information about the terms used in this article, see our Glossary Primer.
Shopping Cart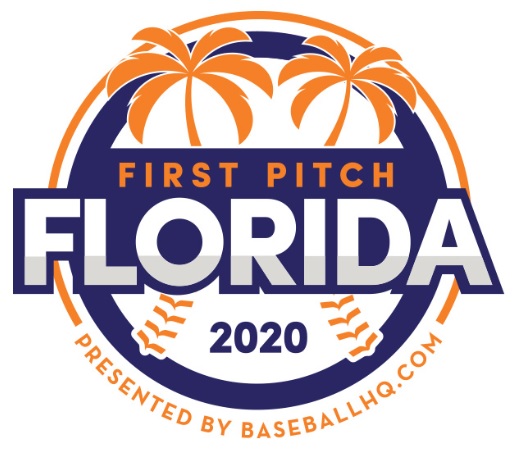 Inaugural Event!
February 28-March 1, 2020
St. Petersburg, FL
A few seats still left!