MINORS: The Eyes Have It—Tony Santillan, Monte Harrison, and Brian Miller
By Chris Blessing

@C_Blessing
September 13th, 2018 12:04am
Pictured: Monte Harrison (OF, MIA)
With the minor league regular season ending ten days ago and The Eyes Have It column wrapping up next week, I am emptying out my scouting notebook in September. Today, we'll look at a few Southern League prospects I scouted in the second half of this season.
Tony Santillan (RHP, CIN)
#5 Reds prospect (Double-A)
Date Seen: 7/25/18
ETA: 2019
Preseason Grade: 8C
Current Grade: 8C
21-year old RHP Tony Santillan enjoyed a quasi-breakout season split between High-A Daytona and Double-A Pensacola. Sure, in 149 innings, Santillan posted similar returns than he had in the past. However, the strides he made with fastball command and breaking ball effectiveness has pushed the profile closer to a potential MLB starter, even though we have not upgraded his potential or probability grade from the off-season. Let's take a look at the former 2nd round pick.
Listed 6'3'', 240 Ibs, Santillan is close to physical projection. He has tree trunks for hips and well-defined calf muscles. There is some concern he could be heavy at maturity. However, his strong base can support added size and girth. Santillan works out of a semi-windup with a herky-jerky leg lift. His arm progression is long and a bit noisy, but his size and frame hides the baseball well and he's got a quick release. He uses his size to create good extension and has a quiet end to his arm projection. Santillan has done a better job of repeating his delivery this season, using his lower half to generate more delivery. His size and high 3/4s arm slot creates natural downward action on his pitches, allowing Santillan to pound the lower half of the zone.
Santillan is a three-pitch pitcher. He sits 92-95 MPH with a two-seam, hard-boring FB. The downward, arm-side spin, and natural downward plane from his delivery creates a bowling ball effect on his sinker. Santillan does a fantastic job keeping the ball low, allowing the movement and velocity to induce swings-and-misses and ground balls. When Santillan releases his FB early, it stays up and he struggles avoiding hard contact. With improved command, expect this offering to be a plus pitch at maturity. Santillan also features a hard 87-90 MPH slurve with inconsistent shape and movement and a change-up with similar markings to his FB. Both pitches are average or better offerings at projection.
The Reds have had several prospects make their way through the system in recent years with similar profiles and pedigrees. Most, like Michael Lorenzen and Amir Garrett, ended up relief pitchers because their FB command was never consistent enough to remain as starting pitchers in the big leagues. With Santillan, the strides he has made, compared to the Lorenzens and Garretts of the world, have been smoother. There is still plenty for Santillan to work on in his delivery, like smoothing out his arm progression and achieving greater balance within his delivery. However, assuming normal maturation, Tony Santillan is a big league starter. His three-pitch mix, combined with his physicality, definitely works at the back end of a rotation, even without optimal FB command. The key for Santillan to improve on the projection is refinement of his secondary offerings. Both pitches are good enough to work, as is, in the rotation. He'll need to refine one or both pitches to induce more misses to reach his optimal ceiling of a mid-rotation starter.
Monte Harrison (OF, MIA)
#3 Brewers prospect (Double-A)
Dates Seen: 4/18/18 (DH), 8/25/18 & 8/27/18
ETA: 2019
Preseason Grade: 9D
Current Grade: 9E
I got a second chance to see OF Monte Harrison after reporting on him earlier this season. To summarize my April look and report, I lauded Harrison's power and athleticism, but railed on his hit tool and weak contact rate. Harrison looked in need of a rework in hitting mechanics. From my looks in August, the 23-year-old Harrison is still all kinds of messed up, but there are signs of improvement.
Harrison from earlier this season, was flying open, locking his lead arm, extending early, and was unable to connect with anything away. In August, the RHH began using an exaggerated leg lift to help keep his lower half closed and his bat from extending early. While Harrison's timing was incredibly messed up and inconsistent, he enjoyed his best month of the year, slashing .266/.328/.486 with 6 HRs and improving his ct% slightly, from 58% April thru July to 63% in August. Still, he's missing too many hittable FB, especially up, and swinging through breaking pitches no one has any business swinging at. Harrison's best-case hit tool scenario is a 30-HR hitter with an abundance of strikeouts. However, everything else he brings to the table will help him to be an asset in fantasy.
In May, I told everyone to sell high on Monte Harrison. The industry has caught up to the 2018 developments and it is now time to buy low on the four-tool athlete. Harrison has 25/25 potential and could be a monster HR hitter, even playing half his games in Marlins Park. Few Double-A prospects have extreme variances in their potential outcomes like Harrison does. Harrison has an outside shot at being an All-Star performer with the most likely outcome being a solid producer. If he hits enough, he sticks because of everything else. I believe he'll hit enough and stick.
Brian Miller (OF, MIA)
#9 Marlins prospect (Double-A)
Dates seen: 8/25/18 & 8/27/18
ETA: 2019
Preseason Grade: 8D
Current Grade: 7D
OF Brian Miller has something every fantasy owner craves. Speed. The former 2017 Competitive Balance Round A pick amassed 40 SB split between two levels this season. However, be aware, Brian Miller likely won't hit enough to be a big league regular.
The 23-year-old LHH Miller is a slap hitter from another era. Utilizing a short, compact swing geared for ground ball and line drive contact, Miller uses bat control to serve balls to all fields, taking advantage of his plus run tool. Miller works pitchers and has an idea of what he's doing at the plate. However, pitchers aren't scared of his power nor his speed and will go right at him. More than likely, pitchers can induce ground contact off Miller's bat.
There is absolutely no leverage in Miller's swing. His swing trajectory naturally generates tons of top spin off the bat. When he drives a pitch to the pull side, it's likely to drop and curl towards the line rather than carry out of the park. In the scouted looks, Miller struggled squaring up average or better velocity.
Defensively, Miller played a lot of 1B as an amateur at UNC. He took to CF in the Cape Code League between his sophomore and junior seasons, and is still a bit shaky with his reactions and route running abilities. He also has a poor throwing arm, limiting his ability to stick as a defensive asset. His legs will push the profile overall. Miller was successful on 75% of his SB attempts this season, showing enough aptitude to maintain these numbers in the big leagues, with opportunity of course.
Brian Miller is a big league bench performer with a realistic shot of becoming a LHH platoon bat in the right lineup. Depending on how weighted SBs and SB% are in your leagues makeup will determine whether Miller is a potential add for your franchise.
For more information about the terms used in this article, see our Glossary Primer.
Shopping Cart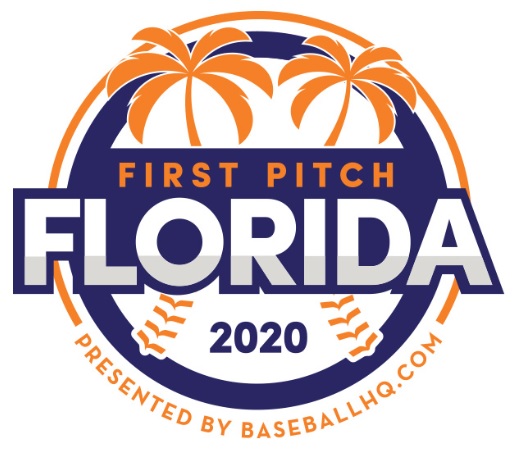 Inaugural Event!
February 28-March 1, 2020
St. Petersburg, FL
A few seats still left!