MINORS: The Eyes Have It—Taylor Trammell & Jose Siri
By Chris Blessing

@C_Blessing
May 9th, 2019 1:04am
For the last decade, AT&T Field, home of the Chattanooga Lookouts, has been one of my two "home" ballparks. For me, it's a quick, 25-minute drive—assuming concrete isn't falling from the I-24/I-75 interchange—to the park in downtown Chattanooga. When I moved here, Chattanooga was affiliated with the Reds. Then, when I started covering prospects for Scouting the Sally, the Lookouts were affiliated with the Dodgers. I came aboard here at BHQ in 2015 with the Lookouts affiliated with the Twins. Now, in 2019, we're back to the Reds once again. I went from Joey Votto to Jay Bruce to Kenley Jansen to Yasiel Puig to Byron Buxton to Jose Berrios, and now I'm back to Reds prospects for at least the next two years. Today, let's look at OF prospects Taylor Trammell and Jose Siri.
Taylor Trammell (OF, CIN)
#2 Reds Prospect (Double-A)
Dates Seen: 7 Games
Preseason Grade: 9C
Current Grade: 9D
Potential Role: Starting LF
Likely Role: Starting CF
Taylor Trammell is a kid I've been familiar with for the last few years since seeing him as an amateur at Mount Paran Christian School (GA). Trammell was known for his exploits in baseball and football. Being a two-sport star, many scouts loved his tools, but thought it would take some time for him to develop his baseball instincts and skill set since he wasn't a full-time baseball player until after his senior football season was over.
Trammell adjusted to baseball quicker than most scouts believed he would. He now finds himself in his 4th pro season and in Double-A. The 21-year-old has already had some ups-and-downs. Entering play Tuesday, Trammell is slashing .261/.391/.370 with 4 XBH (1 2B, 3 HR) and 5 SB. Early on, it looked like he was turning the corner in the power department. I've seen 2 HR in my first three looks. Unfortunately, Trammell has struggled with ct% (65%, down from the mid-to-high 70s) and has adjusted his swing trajectory to try to elevate the ball and create loft. It has not worked so far. The .84 GB:FB rate has mostly been Trammell popping the ball up rather than driving the ball to the outfield or over the fence.
Early on, his swing looked like this.
#Reds prospect Taylor Trammell just took #Rays minor leaguer Ivan Pelaez deep for his second HR of the first series. pic.twitter.com/R2yC9Q89uW

— Chris Blessing (@C_Blessing) April 7, 2019
He was driving his hips through the ball and creating loft with his swing. In my AFL look last November, Trammell was employing a more traditional swing path, driving his hands through the zone and exploding with a line-drive swing plane while staying short and compact. Thus far this year, he's lengthened his swing (see ct% rate) and has struggled with his swing plane due to the new trajectory of his swing, dropping his hands quicker to create elevation.
Trammell is a strong/athletic guy with plus raw power. Wanting to cash in on his power potential isn't the worst thing for the Reds player development team and Trammell to try. Talking to contacts, this is the first swing-trajectory adjustment the Reds organization has tried with one of their own players. While they are a little late to the game, it is something that has been successful elsewhere. With Trammell's plate discipline (0.63 Eye, up from 0.55 last season) being elite and his bat-to-ball skills being above average, it's worth a shot and will likely not ruin the player long term.
I'm cautiously optimistic these struggles are only temporary. Trammell's BABIP is .356, which is right around career average. The ct% should improve as he gets more comfortable with his swing. The ground balls he had a chance to beat out with his plus speed are now mostly pop-ups. However, if he can replicate the swing above more, he can begin driving the ball again. While his defensive skill and arm strength likely limits Trammell to LF, he should have enough other skills to carry his bat if his power doesn't develop like the Reds hope. I left Arizona last fall thinking Trammell was more like Brandon Nimmo, who slashed .262/.397/.464 in 2017 & 2018, but with more SB potential. While Nimmo has faltered this year (vision problems?), I think Trammell remains the same sort of hitter. While Nimmo looked to be a solid player until this year, Trammell's speed makes his projection knocking on the door of elite status.
Jose Siri (OF, CIN)
#8 Reds Prospect (Double-A)
Dates Seen: 7 Games
Preseason Grade: 8E
Current Grade: 8E
Potential Role: Starting OF
Likely Role: Platoon OF/Reserve OF
Jose Siri is the easiest prospect to write about in baseball. It's easy to see the talent; it's a full 5-tool shed. Siri is almost always the most exciting player on the field. Case in point, the tweet below.
#Reds prospect Jose Siri inside the park HR with #Rays prospect Jesus Sanchez hitting the wall hard and being down for about 3 minutes. Sanchez stays in the game. pic.twitter.com/62EoykbF3i

— Chris Blessing (@C_Blessing) April 7, 2019
The most exciting player on the field is also the most emotional. Siri has a flare for the dramatic and can bat flip with the best of them. He's also very irritable, having words with umpires who ring him up or cursing himself when he swings through a 3rd strike. Last season, I saw him strike out in my lone scouted at-bat and then get rung for arguing. He had a point since the pitch was on the chalk. Still, his emotions allowed him to get tossed in the top of the 1st in a scoreless game with the team's ace, Tony Santillian, on the mound.
So why isn't the most exciting player on the field not a potentially elite player? Well, if I told you he's all tools and no finish, would you believe me? The 23-year-old Siri lacks baseball instincts. He doesn't read situations well and gets by on raw ability alone. Entering play on Tuesday, Siri is slashing .255/.319/.368 with 2 HR (8 XBH total) and 4 SB. His ct% (65%) is almost the same as his 2018 Double-A stint and his Eye is slightly up (0.26 to 0.30). His BABIP is up, which explains the almost 30 points in AVG he's up from last season. However, it's a mostly empty AVG since he's not driving the ball like he was last season.
Talking with contacts, he's cut down the violence in his swing, which has helped with his AVG and some of the crudeness, but has hurt his ability to drive the ball. Still, it's a crude swing, even with less violence. In BP, Siri shows plus pull power to LF and LCF. A dead pull hitter last season, the reduced violence in his swing has allowed him to cover more than just the inner third of the plate, and he has seen more balls driven to CF and even RF. Siri's approach at the plate is still poor. He will expand the zone a lot, especially up, and doesn't attempt to cover the outer 3rd of the plate, mostly leading to called strikes and disagreements with the umpire.
Siri is a plus runner who doesn't get out of the box well. He has a 2nd and 3rd gear on the bases, and covers enough room in CF to remain there in the big leagues. Siri has some position flexibility thanks to plus arm strength. It's not always accurate, but good enough to pass in RF. On the base paths, he doesn't get the best jumps and doesn't read moves well. Siri attempts to outrun the throw rather than pick his opportunities to go, likely capping his SB potential to under 20.
I'm not a big believer that Siri is anything more than a light AVG bat with some speed and some power. The low average won't be aided by a high OBP either. I believe a Siri line looks like .220/.260/.390, which won't get it done as a regular contributor in the big leagues. Still, I hedge a bit because of Siri's ability. Outside of the hit tool, there are plus tools across the board. With some instincts, he could muster a higher projection. While it may only be a 10% chance, an 8 potential rating is warranted. For me though, the likely role is a 6 or lower-rated player.
For more information about the terms used in this article, see our Glossary Primer.
Shopping Cart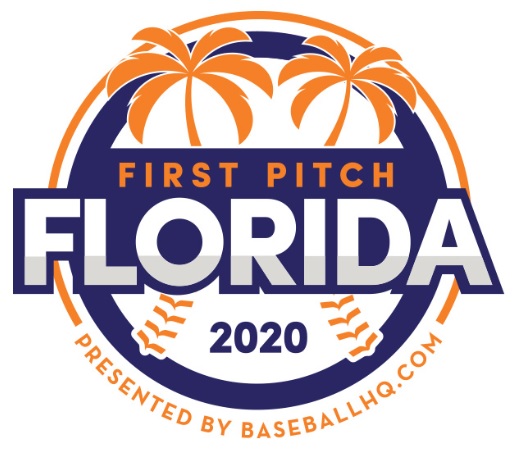 Inaugural Event!
February 28-March 1, 2020
St. Petersburg, FL
A few seats still left!