MINORS: The Eyes have it—Ronaldo Hernandez, Taylor Wells & Vidal Brujan
By Chris Blessing

@C_Blessing
July 12th, 2018 12:03am
It's been two months since I visited the Midwest League, the longest trip of my 2018 season. It literally broke my car. To the point, I had to buy a new car two weeks ago and let my old car be the dealership's problem. Still, the trip was worth it. I've already published four articles from this trip, including a look at Rays LHP/1B Brendan McKay. McKay is long gone, having been promoted to High-A shortly after my trip in Kentucky. However, he wasn't the only Rays prospect to impress on the trip.
Top to bottom, Bowling Green is the Midwest League equivalent of the Brewers Double-A team, Biloxi, which was the focus of the last two Thursday Eyes have it features (6/28 Article; 7/5/18 Article). There were prospects top to bottom in BG's lineup.
3B Zach Rutherford didn't play but was impressive in BP. Scouts rave about his instincts and versatility. I don't have enough room to talk about OF Carl Chester, a former 12th round pick, who impressed with his speed, defense and hand-to-ball skills. And don't forget OF Moises Gomez, who presents with solid contact skills and some pop, even if he's a bit of a tweener profile right now.
Let's meet a few other Rays prospects, starting with pop-up C Ronaldo Hernandez.
Ronaldo Hernandez (C, TAM)
Unranked Rays Prospect (Single-A)
Date Seen: 5/11/18
ETA: 2021
Preseason Grade: 7C
Current Grade: 9E
For me, 2018 has been the year of the Single-A catcher. First, I covered Braves prospect William Contreras. Then, I caught up with Royals prospect M.J. Melendez. Now, I'm finally getting to Ronaldo Hernandez, who may have the best offensive package of the bunch and is one of quickest risers up prospect lists this season.
The Columbian-born Hernandez is a converted infielder who has advanced skills at the plate but very raw ability behind the dish. In my look, the RHH peppered line drives to all fields during BP and showed enough loft on his fly balls to project future plus power. His swing is geared towards lined contact in the air, using leverage and a strong lower half to lift the ball, which was mostly to the pull side in game action. Hernandez's swing is short and compact. However, it gets going a bit slowly due to a slight hitch in his trigger. The bat speed is enough to compensate for the hitch and hasn't affected his ct% (83%) or his hard contact ability.
A .314/.360/.556 slash line is mighty impressive for a 20-year-old backstop in full-season ball. I do believe Hernandez' Eye (0.44) and BB% (9%) will suffer as he moves up the chain. His incredible hand/eye coordination lends itself to an aggressive approach, since he thinks he can hit anything that is thrown at him, even a pitch breaking sharply out of the zone. His 19 walks thus far are the product of pitchers pitching around him more than Hernandez showing patience. He also is heavily pull-happy and will pull off pitches away, resulting in soft contact to the opposite field.
Hernandez's defense is very raw. While he does a solid job keeping the running game controlled, he struggles with receiving fundamentals, including blocking. He is naturally inclined to backhand balls instead of getting in front of pitches, which is the hardest thing for coaching to correct with catchers. Push comes to shove, he's a future 30 grade catcher (20-80 catcher scale), who will have a regular job based solely on the bat.
Comparing Hernandez with Contreras and Melendez, it's a no brainer that Melendez is the better catching prospect overall. However, Hernandez's contact/power package could carry Hernandez's profile higher in fantasy. While I still recommend Melendez over Contreras and Hernandez because of the higher floor, both backstops should be targeted as well because of the legitimacy of their offensive profile. 60-grade hit tools don't exist often at the position. Throw in 25-30 HR potential Hernandez carries, and he could become a fantasy star.
Taylor Walls (SS, TAM)
Unranked Rays Prospect (Single-A)
Date Seen: 5/11/18
ETA: 2020
Preseason Grade: 7D
Current Grade: 7B
Truthfully, I didn't know much about 22-year-old Taylor Walls coming in. However, the combination of solidness across his tool shed made me take notice relatively quickly. A solid-defender with an advanced approach at the plate, Walls looks like a future MLB MIF or even a super utility player.
A switch-hitter, Walls was solid in BP. Although he took an 0-fer at the plate, he hit the ball with authority from both sides, looking most comfortable as a RHH hitter. Walls' swing was quicker from the RH side and geared more to driving the baseball. His swing from the LH side resulted in line drives and ground ball contact to all fields, enabling his plus run tool to be more of an asset.
Walls is slashing .321/.408/.459 with 27 XBHs and 18 SBs. He has a high 83% ct% rate and walks more than he strikes out. His approach, contact rate and speed will carry his fantasy profile. Think more average regular-to-super-utility when viewing Walls' upside since there is limited power in his profile. While there are shinier toys floating around the lower minors (we'll meet one in a minute), Walls is a safer bet to target in deeper formats.
Vidal Brujan (2B, TAM)
Unranked Rays Prospect (Single-A)
Date Seen: 5/11/18
ETA: 2021
Preseason Grade: 7D
Current Grade: 7D
Admittedly, 2B Vidal Brujan is a hard scout. Watching him, there are obvious strengths to his game. For instance, the 20-year-old is a pest at the plate. He works counts, fouls of pitcher's pitches and draws walks. Once he's on base, he's a pest there too, currently on pace for 50 SBs despite just a 73% success rate. Finally, he offers potential defensive versatility, a la Giants IF/OF Alen Hanson. Brujan's a natural 2B but could easily move to CF or a COF position if a need arises.
My heart says the switch hitting Brujan's strengths will aid fantasy owners, especially in leagues with many playable slots, weighing heavily on OBP, rather than average. My head and gut disagrees and doesn't think the 5'9'' Brujan hits enough to make him a sustainable fantasy option. I also don't completely buy the OBP skills lasting through development. Let's break it down.
I was afforded multiple looks at Brujan's hit tool from each side of the plate, both in BP and game action. From both sides of the plate, he wraps his wrists as his hands get to the trigger position. He must first unwrap his wrists before moving his bat forward to swing the ball. From the LH side, his swing is compact and it travels on a consistent path, allowing Brujan to find barrel. From the RH side, he struggles generating bat speed. His swing is uneven and he struggled barreling many BP FBs. Brujan is also incredibly aggressive within the zone. Higher velocities get through his peskiness, which will depress his contact rate and OBP. His slight build and swing plane are not conducive to much power. Expect outputs in the 3-6 HR range.
If Brujan was closer to maturity, I'd be comfortable assigning a platoon grade to his report. With time left to prove me wrong, I graded his profile a 7D, the same grade assigned to him in the pre-season. Essentially, there is a 30% chance of Brujan reaching an average regular projection, mostly derived from his SB potential and current OBP skill. Obviously, I'm not the firmest believer in his abilities. In deep, heavy OBP leagues, Brujan is an addable prospect. In most other formats, take the Taylor Walls utility profile over the Vidal Brujan profile every day.
For more information about the terms used in this article, see our Glossary Primer.
Shopping Cart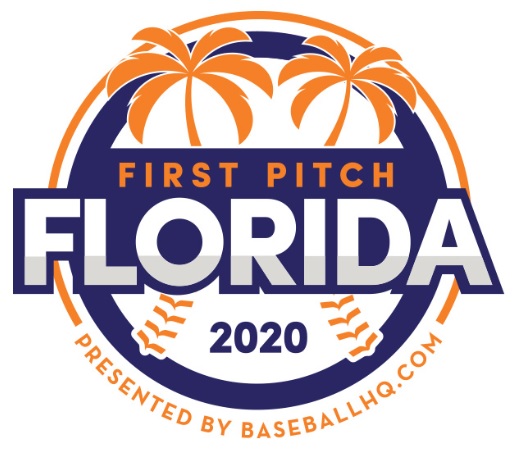 Inaugural Event!
February 28-March 1, 2020
St. Petersburg, FL
A few seats still left!