MINORS: The Eyes Have It—Oneil Cruz, Calvin Mitchell, and Pirates Prospect Notebook
By Chris Blessing

@C_Blessing
September 7th, 2018 12:03am
With the minor league regular season ending earlier this week and The Eyes Have It column wrapping up, I'll be emptying out my scouting notebook over the next three weeks. Today, we'll look at few hitters I scouted recently on the Pirates Single-A West Virginia squad:
Oneil Cruz (PIT, SS)
Unranked Pirates Prospect (Single-A)
Dates Seen: 8/10/18 & 8/13/18
ETA: 2021
Preseason Grade: 8E
Current Grade: 9E
No player has seen his prospect status balloon faster in the South Atlantic League this season than Pirates SS prospect Oneil Cruz. Cruz, acquired by the Pirates in a deadline deal last season with the Dodgers, is like no other shortstop I've seen. Listed at 6'6'', 175 Ibs, the 19-year-old towers over all other middle infielders with his tall and lean physique. His legs are long with lean muscular definition. Cruz's forearms suggest massive power potential at maturity. Defensively at SS, there's some range because of solid reactive skills and length. He also possesses a plus-plus throwing arm. However, Cruz's footwork is very raw and is seemingly tumbling after the ball with the grace of a baby giraffe. SS isn't a likely outcome for Cruz. The combination of his size, foot speed, athleticism, and throwing arm works best in RF long term.
At the plate, the LHH Cruz sets up in a slightly open stance with his hands loose and slightly below the letters on his uniform. Cruz's hands go back well to the hitting position. There is a slight bat wrap in his setup, which should iron itself out with a slight adjustment to his trigger mechanism. A grip-and-rip hitter, Cruz relies on plus swing speed, a solid swing path, and superior hand/eye coordination to battle in at-bats. He also finds barrel more times than not. Unfortunately, the swing trajectory is currently geared towards a lot of ground ball and top-heavy line drive contact. There is incredible raw plus-plus power to tap into as well. As he better understands loft, the power will begin to play big in-game.
Cruz's lower half isn't always in symmetry with his upper half. Sometimes he lunges forward, losing all leverage in his lower half. He'll also sometimes just swing with his hands, with little-to-no hip rotation what-so-ever. It's a very raw hit tool despite the .286/.343/.488 slash line. Cruz turns on and off his approach from at-bat to at-bat. Sometimes, he appears methodical, looking to work the pitcher into a FB count. Other times, he's up there hacking at everything close. The Pirates showed restraint not advancing Cruz a level mid-season and will have to be conservative with his hit tool despite positive results given the rawness of his skill set.
Oneil Cruz is the best position prospects in the Pirates organization. However, his extreme rawness puts incredible volatility on his overall projection. There's All-Star potential to tap into, but so many questions need to be answered before increasing the probability of an All-Star outcome. The bat, if it matures, should play anywhere, especially if the raw plus-plus power translates to game power. He's also a borderline plus-runner as well and stole 11 bases in 16 attempts. Cruz could become an incredible asset in fantasy, especially in leagues that don't rely heavily on OBP as a counting stat.
Calvin Mitchell (PIT, OF)
Unranked Pirates Prospect (Single-A)
Dates Seen: 8/10/18, 8/13/18 (Defense only) & 8/23/18
ETA: 2021
Preseason Grade: 8E
Current Grade: 8C
With the wear-and-tear from his first full-season assignment preventing him from getting the best of his abilities in the second half of the season, my scouting looks at Calvin Mitchell were a bit underwhelming. However, mechanically, Mitchell may be one of the best teenaged South Atlantic League hitters I've seen in the last few seasons. Let's break it down.
From an open, upright stance with his hands held high, Mitchell's hands move quietly to the hitting position. Remaining short and compact throughout, the 19-year-old LHH relies on his bat path and finding the barrel to stroke line drives, mostly from CF to the pull side. What I missed in my look was the explosion of his wrists and hips others had seen earlier in the season. Looking at video from 2080 Baseball, the explosion was there, looking, potentially, like a plus hitter at maturity. Where did the explosion go?
For starters, Mitchell has dealt with some minor back issues this season. In my scouted look, Mitchell wasn't trusting his core to generate explosion in his swing, thus causing the ball to beat his swing before he could get out in front and fully extend his arms at the point of contact.
Over-the-fence power may never be a big part of Mitchell's game. As an amateur, Mitchell tried selling out to power, struggled and fell a bit in the 2017 draft (selected 50th overall). Going back to the setup and approach he used prior to his senior season as a pro, he has increased the frequency of hard contact while also limiting some swing-and-miss concerns that tempered his amateur projections. Likely more of a doubles hitter at projection, Mitchell should tap into some power projection as he adds more strength to his athletic 6'0'' frame and learns how to elevate the ball through swing trajectory and leverage.
Calvin Mitchell projects somewhere between a solid-regular contributor and average contributor with a risk at a tweener profile, especially if his hit tool isn't spectacular and his power doesn't really develop. A tweener profile lacks a carry tool. Mitchell is an average-to-above-average runner, who doesn't pose a threat on the bases. Defensively, Mitchell's arm projects best in LF. The hit tool ultimately caries the profile and a likely fantasy comp would look like Nick Markakis, a solid hand to build around bigger pieces.
Pirates Prospect Notes
2B Rodolfo Castro is a switch-hitting hacker with some power potential, especially from the LHH side. While there is concern with a pronounced hitch in his load, the 19-year-old does a solid job finding barrel when he's extended through the baseball. Mostly, his reactions are delayed because of the hitch. He'll need to upgrade his approach too. Castro struggled mightily from the RHH side of the plate the plate this season, presenting with the same issues, just more pronounced. Defensively, he ranges well at 2B, but his hands and footwork need improvement if he wants to remain at the position long-term. Physically, there isn't much room to put muscle on his under 6'0'' frame. Could turn into a bad body around maturity. Current Grade: 8E
SS Connor Kaiser was a late-season addition to the West Virginia Power roster, after the Pirates took Kaiser in the 3rd round of this year's draft out of Vanderbilt. The hope here is the 6'4'', 21-year-old RHH can tap into some power in his frame to go along with the plus instincts and solid hit tool he currently possesses. In the scouted look, Kaiser didn't look to drive the ball to the pull side. Rather, he preferred an all-fields approach of ground ball and top-heavy line drive contact. Kaiser is a solid defender and has a chance to stick at SS long-term. He fits into a long line of similar profiled hitters in the Pirates middle infield chain, without maybe the overall impact the top guys like Cole Tucker, Kevin Newman, and Kevin Kramer could have. Current Grade: 7D
C Deon Stafford is an underrated catching option. Sure, he's 22 years old and put a .245/.316/.433 slash line. However, the RHH uses solid leverage in his lower half and strong forearms to unleash destruction on baseballs. In my scouted looks against solid pitching, Stafford found barrel several times with a quick, compact swing. While he tended to chase a breaking ball, Stafford showed the aptitude to avoid the pitch as the game wore on. Defensively, the former St Joseph's product showed solid catching skills. Pitchers also love his game management skills. 2019 will be a big season for Stafford in his development. If he continues to improve with the bat, the Pirates may have a future starting backstop on their hands. Current Grade: 7C
For more information about the terms used in this article, see our Glossary Primer.
Shopping Cart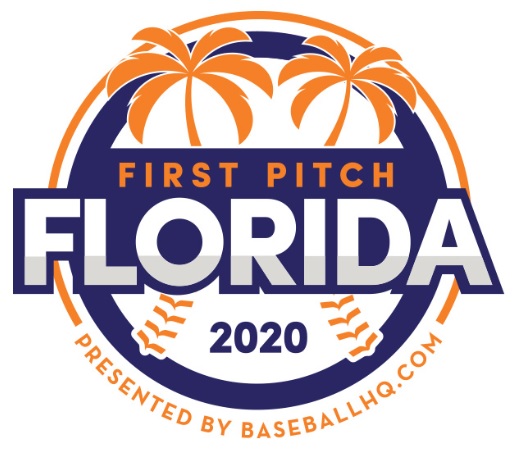 Inaugural Event!
February 28-March 1, 2020
St. Petersburg, FL
A few seats still left!