MINORS: The Eyes have it—Nick Gordon & Royce Lewis
By Chris Blessing

@C_Blessing
May 17th, 2018 12:05am
There are few organizations I know better than the Minnesota Twins. For starters, one of my two "Home" ballparks is Chattanooga (Double-A Chattanooga). Then, every now and again, I trip up to the Appalachian League to catch up with Elizabethton (Rookie-Ball Twins). This year, I added another element to my Twins coverage. A trip up north to the Midwest League.
While Cedar Rapids, the Single-A affiliate of the Twins, is a 12-hour drive from NW Georgia, Bowling Green, the southernmost Midwest League affiliate, is only a 3 ½ hour drive. With Cedar Rapids visiting Bowling Green last weekend, I gassed up the car, drove across four state lines (I crossed into Tennessee twice) and changed time zones to catch up with Royce Lewis and his teammates.
Combining looks at Chattanooga & Cedar Rapids, this article begins my series on the Twins farm system. Today, I'll tackle reports on two middle infielders, former first round picks Nick Gordon and Royce Lewis. Part two, which will be published on Friday, May 18th, tackles pitchers while part three, in mid-June, will cover the other hitting prospects I've seen in the system. Let's begin with someone we already know about, Double-A SS Nick Gordon.
Nick Gordon (SS, MIN)
#2 Twins Prospect (Pre-season)
Dates Seen: 6 times in 2018
ETA: 2018
22-year-old Nick Gordon is repeating Double-A. When I wrote up Gordon last season, I didn't expect to see him again. However, the 2017 season was up and down for the former 5th overall pick in the 2014 draft. While he showed considerable growth, especially game-planning his ABs and adjusting to pitching, consistent hard contact was sometimes fleeting. Gordon got into some bad habits at the plate, especially with balance and leverage. Good news: those issues have been mostly resolved.
Gordon has absolutely knocked the snot out of the ball in my looks. From a wide base, Gordon does much better transferring energy from his back side to his front. That energy, along with a change in swing leverage, has allowed Gordon to hit the ball harder and farther. Entering play on Tuesday, Gordon is slashing .350/.392/.526 with 3 HR and 15 XBH in total. He's been especially strong against RHP. However, his .297/.341/.378 against LHP is bigger news. This is where the newfound balance is paying off. In my last look against Diamondbacks prospect Alex Young, Gordon had two hits off the southpaw. This time, staying balanced, his front side didn't collapse and he was able to hang in against a fairly decent FB/SL combo. He also hung tough against lefties in my first two looks (Ian Clarkin and Jordan Guerrero). Sure, the slugging isn't there, but he's no longer the easy out that he was last year against LHP.
Defensively, Gordon is looking less and less like a SS and more and more like a 2B. He reacts and ranges well. However, the arm continues to get weaker. Though he threw bullets at 94 as a pitcher in high school, Gordon has gone from a 70 grade (20-80 scouting scale) arm as an amateur to a 45 grade arm today. It just won't cut it regularly at SS.
Gordon is ready for a promotion to Triple-A. The Twins should go ahead and convert Gordon full-time to 2B, too. While his skill set has evolved over the years, Gordon is looking more and more like a solid contributor long-term. The hitting strides are real. Gordon has made himself into an offensive-minded player. This will make him valuable to owners wanting strong hit skills at 2B. The changes in his swing leverage and power could possibly lead to higher HR totals. Previously, he looked like a 10-15 HR type at projection. Today, his projection HR range has increased by 5 HRs. Buy into this start and be rewarded later.
Royce Lewis (SS, MIN)
#1 Twins Prospect (Pre-season)
Date Scene: 5/11/18
ETA: 2020
"Electrifying!" Last year, as I did research for one of my many draft pieces, that was the response to a text I sent to an amateur cross-checker regarding Royce Lewis, who the Twins grabbed at #1 overall. About 30 seconds later, my contact called me and waxed poetic for a half-hour about how good Royce Lewis and Keston Hiura (now, a Brewers prospect) were going to be. Sure, every scout has their favorites. However, Lewis was the favorite of most of the amateur contacts I talked to.
The 18-year-old has steamrolled competition, whether it be rookie ball or Single-A. With not much left to prove in the lower minors, The Twins should be promoting Lewis to their High-A affiliate, Fort Myers, soon. Entering play May 15, his .343/.387/.414 slash line is crazy good for an 18-year-old in full-season ball. If I told you this kid is extremely raw still, would you believe me?
The first thing apparent from the short video package is the unbelievable bat speed Lewis possesses. Add in a relatively consistent swing path and elite hand-eye coordination, and we've got total annihilation of Midwest League pitching. You almost just want to tell the kid, "Don't change." However, it's about becoming a complete hitter and right now, Lewis isn't close to developing all aspects of his hit tool.
Lewis elite hand-eye coordination comes with a bit of a curse. Sure, he barely strikes out, 11 K in 95 AB. However, the RHH's hand/eye and bat control allows him to get to pitches most every other Midwest league hitter would swing and miss through. And he's not just fouling these pitches off, he's hitting these pitches fair, allowing his 70-grade foot speed (4.07 home to first) to help him beat out hits. Because he's chasing, he's not walking as much as he should. Repetition and maintaining balance is remedies for this over-aggressiveness. According to a scout, LHP Brendan McKay, the Rays top draft pick, carved up Lewis the night before my look by mixing and matching quality pitches, in and out of the zone.
During my look at Braves prospect Cristian Pache and, later, my look at Nationals prospect Juan Soto, I talked about how to grade power in the lower minors and amateurs. Royce Lewis couldn't hit a HR in BP if he tried. Seriously, I watched him take five hacks trying to drive the ball out of the park during BP and each ball went straight up into the cage. However, with the loft he generates on his liners the other way during BP and in games, I believe there is more power potential in his swing than others have let on. Facing Rays prospect Alex Valverde, Lewis slugged a double high off the RCF double-decker fence on a low-90s FB. Off the bat, it seemed like an ordinary double to the gap. The ball just kept going and going. So naturally, Lewis has sneaky lift in his line drive swing. As he matures and understands swing leverage, trajectory, and balance better, he could find game power in the 25-30 HR range, which is 60-grade power.
Lewis wasn't challenged at all at SS. The arm between innings was good enough at short. Lewis's athleticism screams CF. It's anyone's guess where he ends up long term. On the bases, his 70-grade speed has been a weapon. Lewis has been successful in 28 of his first 32 SB attempts as a professional.
Seeing was believing on Royce Lewis. He is clearly the Twins top prospect, and probably the best prospect in the Midwest League today. For Lewis, it's a matter of growing his tools from here. I'm not rediscovering the wheel with Lewis. We already know about the potential .300 hitter w/30+ SB ability. The big takeaway from this report is there may be more power in the swing than previously reported, which elevates Lewis to a Top 10 fantasy prospect ranking mid-season. Add him now before the other outlets (and other owners in your league) catch on to these new development.
For more information about the terms used in this article, see our Glossary Primer.
Shopping Cart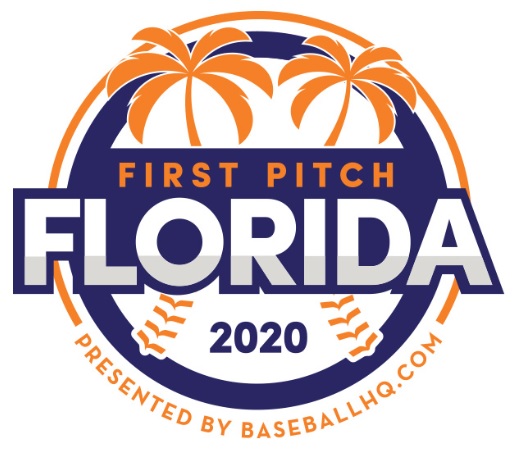 Inaugural Event!
February 28-March 1, 2020
St. Petersburg, FL
A few seats still left!