MINORS: The Eyes Have It—Mining Triple-A
By Chris Blessing

@C_Blessing
August 23rd, 2018 12:04am
There are no hidden gems in Triple-A. Unless I'm lucky to run into a few pitchers dueling on the same day, like Brent Hershey did earlier this season, I'm not writing entire articles on my Triple-A exploits. For those reasons and the inconvenience of how the highway infrastructure lays out between my house and Coolray Field, I don't make many trips to Gwinnett, the 3rd-closest minor league club to my residence and the Triple-A affiliate of the Atlanta Braves. In nine years of coverage, last Friday's trip to see Vladimir Guerrero Jr. was only the 2nd trip I've made to Gwinnett and will be the first one I write about.
From the prospects currently in our vernacular, like Vlad Jr. and Austin Riley (saw 4 pitches, made 4 outs), to the organizational guys you didn't even know were still chugging along, like Sean Kazmar, in his 6th consecutive season with Gwinnett, nearly every name in a Triple-A lineup is familiar. Honestly, I didn't have an entire article as I departed Coolray Field. It wasn't until Monday, as I scrambled for content, when I realized the beauty of Triple-A, the forgotten guys.
The forgotten guys are the young players who don't get much press anymore from us prospect writers. It's a mix of guys who have exhausted their prospect status, have had a couple lackluster runs in the big leagues, or just weren't covered extensively as a prospect. Let's meet a few of these forgotten guys; but first, let's check in on Vlad Jr.
Vlad Jr.
Brent pretty much nailed it with his evaluation of Blue Jays prospect 3B Vladimir Guerrero Jr. from earlier this year. As Brent said, "Factoring in his bloodlines and youth, Vlad Jr. is what a future MLB superstar looks like." In my short 5 AB look, Vlad Jr., utilizing incredible barrel control through the hitting zone, absolutely tore up some pitches. Did he expand the zone down multiple times? Yes. Did he make hard contact expanding the zone? Yes. Maybe the elite command guys in the big leagues can neutralize Vlad Jr. However, most MLB pitchers are going to find it rough to combat the plus-plus hit tool night in and night out. The hype is real! Future batting champion with plus-plus power. We don't see it too often folks.
The Forgotten Guys
Dwight Smith Jr.
Blue Jays minor league OF Dwight Smith Jr. was the most impressive of the forgotten guys on the visiting squad and left me wondering why he wasn't with the big league club. The LHH Smith has performed well at the major league level, posting a .295/.371/.462 line in 89 AB. His MLB peripheral numbers are mostly sound (.77 Ct% .07 BB% .35 Eye) and he plays all 3 OF positions. Given their place in the standings, the Blue Jays should be giving the 25-year-old regular ABs. In the scouted game, all he did was mash, taking rehabbing Braves LHP Max Fried deep on a 95 MPH FB and also doubling the other way off the former top prospect.
Guys like Smith are often forgotten because they were put under the tweener label, a prospect without a carry tool. Difficult to project to MLB stardom, tweeners get buried by media coverage fairly quickly and are usually complete surprises when they bring their skills to the big leagues. In Smith's case, he is as disciplined as they come at the plate. He has a short set up and does a great job maintaining his swing plane consistently through the zone. While the power isn't there to hit 20 HRs, Smith gets by drawing out ABs and jumping on mistake pitches. In three plate appearances against Max Fried, Smith forced Fried to work. Using Fried's command issues against him, Smith slugged a big HR on a 2-1 count to lead off the game, battled in his second AB to walk, and fouled off several pitches before going with an outside CU and grounding it past Austin Riley for a 2B in his third AB.
While Smith isn't a big get for standard formats, in heavy OBP leagues, he should be carried in your minor leagues and be considered a future reserve. Even with playing time and the lack of over-the-fence power a concern, he's proven in both Triple-A and MLB to be able to get on base at a high clip. While I saw him light up a LHP, he has a greater track record against RHP and is most likely a platoon bat at the big league level.
Anthony Alford
Admittedly, I've never been the biggest fan of Blue Jays OF Anthony Alford. It was easy to fall in love with the athleticism, foot speed, and power potential. I never believed there was enough hit in the profile. I thought, in 2016, he was going to prove me wrong, posting a .310/.406/.429 line as a 21-year-old in Double-A. Unfortunately, 2016 was Alford's high point. The RHH OF prospect has battled wrist, hamstring, and knee injuries since. The aftermath of each injury, separately and collectively, has caused havoc to his development and is leading Alford into become a forgotten commodity.
While the power may never come and the plate discipline is non-existent, there are signs the bat speed is coming back. There is electricity in Alford swing, which, according to scouting sources, wasn't present earlier this season. Still, is it enough to make up for poor pitch recognition skills, a lost step on the bases, and mediocre performances over the last two seasons? Probably not. However, he has a history of putting it all together before, making it hard to completely give up on a plus athlete like Alford.
Alford's performance at the beginning of next season will likely dictate whether Alford becomes a forgotten man. He's a buy extremely low candidate this off-season.
Michael Reed
Braves OF Michael Reed is the ultimate forgotten prospect. Like Alford, Reed was once a toolsy prospect who has seen his career beset by injuries. For Reed, it has been foot and back issues plaguing his development. Those injuries limited him to only 54 games in 2017. The Brewers chose to let the 25-year-old leave via minor league free agency. The Braves brought him in this spring and he's done nothing but hit, split between Double-A and Triple-A. He even had a cup of coffee with the Braves in early July and was called up again this week.
The RHH Reed sort of falls into the same tweener category as Dwight Smith Jr. Nothing in his skill set carries his profile. Reed's versatile and is able to handle all three OF positions, although his arm isn't very well suited to RF. He's a spray hitter with solid barrel control and some power. His biggest knocks are an inconsistent hard contact rate and heavy ground ball tendencies, which has caused him to never tap into his plus power potential. Reed is also a SB threat. While the leg injuries have taken their toll on his plus-speed, he's an instinctual runner and is capable of 10-15 SB a season, even in a platoon role.
Right now, there's not many ABs in the Braves OF. However, Reed is making the best case for the 4th OF role next season. When healthy, Reed has a history of getting on base and swiping bases at a high rate. He may not hit for power, but Reed has a chance of actually getting significant ABs as a major leaguer in the years to come. While he makes the most sense in OBP leagues, a flyer in standard leagues is warranted too. He's better than most 25-year-old journeyman minor leagues out there, and should be remembered as you prepare to build a contending team this off-season.
For more information about the terms used in this article, see our Glossary Primer.
Shopping Cart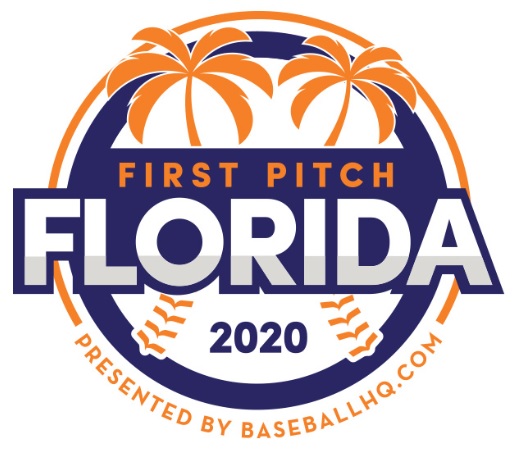 Inaugural Event!
February 28-March 1, 2020
St. Petersburg, FL
A few seats still left!