MINORS: The Eyes Have It—Luis Robert, Luis Basabe, and Blake Rutherford
By Chris Blessing

@C_Blessing
May 30th, 2019 12:04am
The White Sox farm system is one of the most highly-rated systems in baseball. During the past three off-seasons, it's been one of BHQ's top-graded organizations, given the prevalence of top-end talent and overall depth. The past two seasons, we've given the system an A- grade (2018, 2019 Organization reports) each year. With top-end talent like Eloy Jimenez, Michael Kopech, and others making up the top tier of their lists, it was one of the easier high grades we put out.
Truthfully, I've been far from a fan of how the organization develops talent. A lot of their top prospects crash and burn their first 2-3 seasons in the big leagues (Tim Anderson, Lucas Giolito) or don't develop at all (Carson Fulmer). In recent years, there have been more successes than not in player development. Specifically, the development of injured RHP Michael Kopech, who they did a tremendous job of coaching into becoming a pitcher and not just a thrower. But mostly, I've been disappointed at the path many of their prospects have taken in the system.
Each time Birmingham (Double-A) comes to town, I forget what I know about the organization in hopes my opinion changes. How did this trip work out? Well, let's look at a few of the team's top prospects:
Luis Robert (OF, CHW)
#5 White Sox prospect (Double-A)
#38 HQ 100
Dates Seen: 3/16/19, 5/23/19, 5/24/19
Preseason Grade: 9E
Current Grade: 9C
Projected Role: Starting OF
Luis Robert continues to evolve in pro ball. Last fall in the AFL, as Robert swung a hot bat, there were elements of his game still in need of refinement. For starters, it looked as though his reactions at the plate weren't good. Robert reacted to a FB buzzing by his head the same as he reacted to a pitch he'd given up on breaking outside. Other scouts noted this as well. With the poor reactions also came poor spin recognition skills. Robert belted FBs, but would make feeble attempts to connect with breaking pitches. With six months between my initial look, I came away nothing but impressed with the player Robert is evolving into.
Physically, Robert oozes athleticism and strength. He has a muscular, proportioned build, but he isn't hulking yet. There's still room to grow into his 6'3'' frame of lean muscle without becoming too bulky, which bodes well for Robert keeping his fleet-of-foot attribute. The 21-year-old is a plus runner, stealing multiple bases in my looks, mostly outrunning the pitcher/catcher than picking his spots. Robert wasn't tested defensively. However, all indications point towards Robert sticking in CF in, at least, the mid-term.
#Whitesox prospect Luis Robert too quick on this swing. Ball went found. Singles later in AB. Scored from 2nd on #Reds prospect Jose Siri's plus arm from CF. Not sold that he was actually safe but it was close. pic.twitter.com/JfepcsJ2is

— Chris Blessing (@C_Blessing) May 24, 2019
Robert employs a slightly closed, RH upright stance with his hands held high, ready to drop the bat head on pitches. Robert comes to power naturally, with his swing plane geared towards barreled contact in the air. There's tremendous bat speed in his swing, and sometimes he's too quick, like on the swing above where he just missed a HR foul. He's got a solid contact approach at the plate, willing to spray balls the other way if pitching is trying to get him to roll over pitches away, like the clip below. He does struggle taking pitches close to the zone, which results in poor contact more so than swing-and-misses.
Luis Robert hitting it against the defensive alignment for a single. Really liking this kid. #Whitesox pic.twitter.com/L6kLlyxwy2

— Chris Blessing (@C_Blessing) May 25, 2019
Robert's kryptonite still appears to be spin recognition. Against harder breaking balls, like the SL or CT, Robert's near-elite hand-eye coordination help make him a tough out by fouling off the offerings. Against CU and even slower CB, Robert tends to swing through them, resulting in a 73% contact rate entering play Tuesday. If he learns to temper some of his forward momentum in his swing, he'll improve his ct%.
Robert has done most of his damage this season in High-A, where he slashed .358/.420/.692 with 8 HR and 8 SB in 75 AB. Since coming to Double-A, he's slashed .274/.337/.488 with only 2 HR and 6 SB in 84 AB. The slash line in Double-A is probably a good baseline for projection, with likely more slugging added in for doubles turning into HR.
Despite some deficiencies I've noted, the probability of Robert ending up an elite fantasy producer has increased significantly. Robert projects favorably into a .275/.340/.520 hitter during his prime, with an ability to hit 25+ HRs and steal 20 bases, even if his success rate is close to 50%. For me, Robert's a mid-season Top 20 prospect.
Luis Basabe (OF, CHW)
#11 White Sox prospect (Double-A)
Dates Seen: 4/26/19, 4/27/19, 5/23/19, 5/24/19
Preseason Grade: 8D
Current Grade: 7C
Projected Role: Starting OF
I've profiled Basabe a bunch in the past. First as a Red Sox prospect in 2016, and then last year during his first taste of Double-A. Basabe broke his left wrist during spring training, or I would have seen him in my trip to Arizona in March, too. The 22-year-old switch-hitting OF is a bit of a throwback, a prospect evaluators would have been all over 20 years ago because of all the things he does well. In this day and age, Basabe gets points off for his inability to consistently drive the ball out of the park for HR.
Right now, like Twins prospect Alex Kirilloff in last week's Eyes Have it article, Basabe's timing is off and so is his bat speed, especially from the RH side of the plate. However, like Kirilloff last week, there are signs Basabe is close to returning to form. In my look in April as he rehabbed with Single-A Kannapolis and my look last week, the approach and swing mechanics are similar to what I've seen in my past looks. Basabe looks to want to scold the ball. He's just struggling getting the bat head out in front of the plate to make said contact.
Still, I dropped Basabe's future grade to a 7C, factoring in his work during BP, where it doesn't look like he's going to find more power anytime soon. Without the power, the bat doesn't profile anything more than an average fantasy contributor because it's likely he doesn't sustain a full-time job in either LF or RF, and his speed has diminished enough to where playing a passable CF seems impossible. Still, the contact ability and hard-hit rate should carry Basabe to the big leagues, and maybe an organization with a track record of success turning hard-hit rates into HR hitters will get a hold of him.
Blake Rutherford (OF, CHW)
#9 White Sox prospect (Double-A)
Dates Seen: 3/16/19, 5/23/19, 5/24/19
Preseason Grade: 8C
Current Grade: 7D
Projected Role: Platoon OF
We've been waiting for the power to come since I profiled Blake Rutherford back in 2017 as a Yankees prospect. We caught up with Rutherford last season in High-A, where writer Tanner Smity noted his ground ball contact tendencies were the root cause of his power outage. In my looks this season, the power potential hasn't improved and the hit tool has taken several steps back.
Rutherford is struggling with the mechanics of his swing. I noted several instances where he either extended early, sweeping at pitches, or completely cut off the plate, which caused an inability to cover the outer half. What's weird is that I figured, based on his swing mechanics, that he'd be an extreme pull hitter by now. Looking at his spray chart, Rutherford has completely abandoned CF, with about 40% of his hits going to LF and 45% going to the pull side, RF. The one truly good swing I got was on this clip below:
Blake Rutherford Double. #Whitesox pic.twitter.com/aKU6M9nF5f

— Chris Blessing (@C_Blessing) May 25, 2019
The 22-year-old LHH must get back to basics if he wants to get out of this early-season slump and not worry about reaching his power. Once Rutherford's mechanics are back, then it's time to work on lift. It's hard to see him having much more than an average impact in fantasy. The swing is just too ground-ball heavy. As a LF, Rutherford needs to be able to slug, more now than ever. For me, he's likely a platoon/reserve at maturity. If he is a platoon bat, he's on the dominant side of the platoon, which holds value in 15-to-20 team formats.
For more information about the terms used in this article, see our Glossary Primer.
Shopping Cart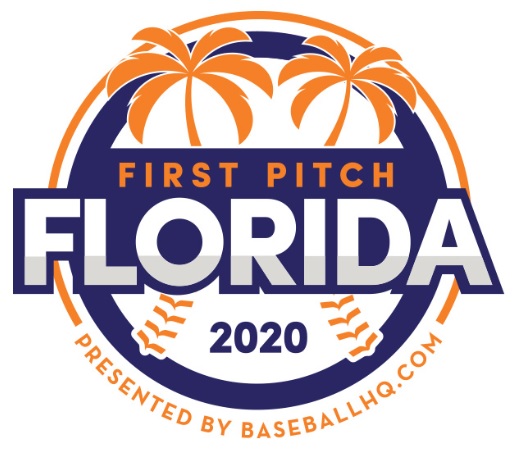 Inaugural Event!
February 28-March 1, 2020
St. Petersburg, FL
A few seats still left!