MINORS: The Eyes Have It—Drew Waters, Tucker Davidson, Kyle Muller, and Jasseel De La Cruz
By Chris Blessing

@C_Blessing
April 25th, 2019 1:04am
The Eyes Have It series rarely goes back-to-back with an organization, especially in the same week. Thankfully, Brent broke up the Braves party with an excellent piece on Royals prospect RHP Jackson Kowar and Rangers prospect RHP A.J. Alexy. Still, we're getting our fill of Braves prospect this week.
On Tuesday, my Eyes Have It article covered OF Cristian Pache and RHP Ian Anderson. Pache and Anderson represented two of the three big prospects on the Mississippi squad. Today, we take a look at the other top prospect, OF Drew Waters, and a few of the Braves pitching prospects from Mississippi (Double-A) and Rome (Single-A).
Drew Waters (OF, ATL)
#10 Braves Prospect (Double-A)
#80 HQ100
Dates Seen: 4/16/19 through 4/19/19
Preseason Grade: 8C
Current Grade: 8B
Projected Role: Starting OF
Drew Waters is a hard scout (2017 Amateur scouting report; 2018 Pro scouting report). There have been people who have told me otherwise, but mostly my contacts agree with me. As an amateur, scouts either loved him or were lukewarm about him. He was athletically gifted, with tools and instincts oozing out everywhere. In CF, Waters looked the part. Stick him straight into a MLB outfield and he'd be better-than-average defensively. He tracked down fly balls like a pro and made accurate throws. At the plate, the swing speed was there. However, Waters struggled with swing path issues and his swing was ugly and unnatural looking. I predicted he'd be a 1st-to-2nd round pick in the 2017 draft (drafted by the Braves in the 2nd round), but I didn't predict how quickly he'd adjust to pro ball. As a 20-year-old in Double-A, he's more than handled the challenge.
The switch-hitting Waters's swing may look ugly, but there is no denying the results he's had as a professional. Waters has a knack for hard contact, especially from the LH side. He's made several mechanical adjustments with his hands, stride, and swing plane, which has turned him into a complete hitter from both sides of the plate. His FB rate is up, which should result in more home run power as the season wears on. Waters has a lean, muscular build. He doesn't have the body type for bulkiness, likely capping his HR potential at around 15-22 at maturity.
The 20-year-old Waters has a good approach at the plate. He has a solid understanding of the zone, adjusts within the game to how teams are pitching to him (especially from the LH side), and will use all fields, even though this year he's been more of a pull hitter, likely trying to capitalize on his new swing trajectory. The swing trajectory change, which is allowing his hands to get under the ball and create more loft, has decreased his ct% some in the early going. The ct% drop (76% to 66%) isn't too concerning since Waters has shown a history quickly adjusting to any deficiency in his game.
While the results didn't add up against Reds prospect Scott Moss, Waters is much improved as a RHH. The swing path is smoother and he's beginning to find barrel on a more consistent basis. Waters struggled against Moss with off-speed stuff, swinging through many breaking balls and getting fooled by a CU up with solid arm-side run. His LHH will always trump his RH bat. However, he's narrowed the gap significantly, which has increased the probability of his projection.
I'm asked a lot to compare Waters with Cristian Pache (2019 Scouting Report). Pache has the better fantasy potential, while Waters is the better bet to be a complete player. Pache has only recently discovered plate awareness, which Waters has had his entire pro career, and Pache is a dead pull hitter while Waters can work all fields. Waters is cerebral on the bases, which Pache tries to outrun the catcher.
I believe Waters will flirt with 20/20 seasons for the first 8-to-10 years of his career. Throw in a .270-.290 AVG and great instincts, I'm 70% certain he reaches a solid regular projection. My gut has me holding back from elevating his grade to a 9C or 9D. I don't believe he's an elite fantasy contributor throughout his prime, even though the stat projection puts him close to elite consideration. I've been wrong about this kid before (read the aforementioned amateur report), but I trust my gut on the 8B projection.
Braves pitching prospects
I really want to just do a quick hit on these three pitchers, with hopes of seeing Kyle Muller for a full report later in the season. For a complete report on Ian Anderson, check out my article from Tuesday. Obviously, I missed Joey Wentz's start since I was in Rome scouting Mets prospects RHP Simeon Woods-Richardson (scouting report), 3B Mark VIentos, and SS Ronny Mauricio (scouting reports coming in May). I also missed Patrick Weigel, who did not pitch in the series due to a doubleheader the day before the series began, and want more looks at Trey Riley, a young SP in Rome.
Tucker Davidson (LHP, ATL)
Unranked Braves Prospect (Double-A)
Date Seen: 4/16/19
Preseason Grade: 6C
Current Grade: 7D
Projected Role: #4 Starter/Setup RP
I've upped my projection on Tucker Davidson for two reasons. For starters, His 73-77 mph CB has a much better profile than what it looked like the past two seasons. Two, Davidson has three average pitches with his CB, an 89-92 mph FB and a solid 83-85 mph CU. The things I continue to struggle seeing are FB command (caused by the effort in his cross-armed delivery), a lacking out pitch, and anything really separating him from journeyman lefty starters who bounce from team-to-team, filling swing roles between Triple-A and MLB. As a RP in 2017, the FB played up, regularly sitting mid-90s. So a setup role is attainable, but he's likely a middle RP or swing starter at projection.
Kyle Muller (LHP, ATL)
Unranked Braves Prospect (Double-A)
Date Seen: 4/19/19
Preseason Grade: 7C
Current Grade: 7C
Projected Role: #4 Starter/Setup RP
Woof! Kyle Muller's line in my scouted look was terrible. In 1.2 IP, Muller struck out 4, didn't allow a hit, walked 6 and threw 3 wild pitches. He was missing by feet, not inches, and was taken out after nearly decapitating Reds prospect Taylor Trammell with a 94 mph FB. I've never seen anything like this before and hope to never see anything like this again. Think Rick Ankiel losing control of his pitches in the 2001 playoffs. Muller sat 92-95 mph with both a 2-seam FB and what looked like a hard cutter. The CB was harder and less loopy. But he only threw a handful, and it wouldn't be fair to scout the pitch with the difficulties he was having controlling his pitches. It's a report to be filed, but one to forget. Hopefully, he hasn't developed the yips, or has a physical ailment and the Braves can right the ship.
Jassell De La Cruz (RHP, ATL)
Unranked Braves Prospect (Single-A)
Date Seen: 4/11/19
Preseason Grade: 7E
Current Grade: 7D
Projected Role: Closer/Setup RP
Jassell De La Cruz has added about 30 pounds of bulk since I saw him last summer. The change in physique, while still on the small size, has allowed him to add velocity and play up his FB. He sat mid-90s with late action throughout the scouted start, inducing several swings and misses. Unfortunately, while he's around the plate, command of the FB is fleeting. De La Cruz throws everything hard. He has an 88-90 mph SL, which projects as a plus pitch. His 88-91 mph CU is stiff and isn't very projectable. Body type, delivery, FB command, and pitch profile pushes him strongly towards the pen. With better command, he could be a second-division closer. However, I like De La Cruz as a setup RP long term.
For more information about the terms used in this article, see our Glossary Primer.
Shopping Cart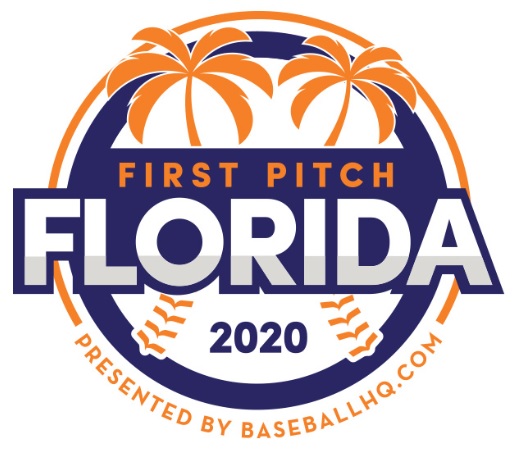 Inaugural Event!
February 28-March 1, 2020
St. Petersburg, FL
A few seats still left!