MINORS: The Eyes Have It—DL Hall, Cadyn Grenier, & Jean Carlos Encarnacion
By Chris Blessing

@C_Blessing
August 16th, 2018 12:04am
The Orioles have been pathetic this season. Selling off their premium players at the deadline may have been the lone bright spot in a dismal season. Even then, critics wonder. Outside of Yuniel Diaz, most of the players acquired in July don't have much prospect luster. Essentially, a weaker farm system got a bit stronger and deeper, which is the goal of any trade deadline sell-off.
The Orioles Single-A affiliate, Delmarva, benefited slightly from the trading deadline swaps, adding 3B Jean Carlos Encarnacion (acquired in Gausman trade with ATL) to a club already sporting the organization's best pitching prospect, DL Hall, and a recently drafted infielder with a solid defensive reputation, Cadyn Grenier. Let's take a look at these three prospects.
DL Hall (LHP, BAL)
#4 Orioles Prospect (Single-A)
Date Seen: 8/9/18
ETA: 2021
Preseason Grade: 9E
Current Grade: 9D
DL Hall is an exciting prospect. Working the amateurs last season, I heard tales about Hall's athletic prowess. The best was confirmed by several scouts. The 6'2'', 195 Ib LHP can dunk a basketball flat-footed. Evaluators love pitchers with athleticism because it is easier for athletes to repeat deliveries and grow their pitches. With feel pitches especially, like the CU, athletic pitching prospects tend to grade out better overall. How does Hall line up? Let's find out.
Hall is a bit undersized compared to most pitching prospects I run into these days. However, he pitches like a guy a few inches taller. Hall gets great extension in his delivery, delivering the ball out of a 3/4s slot. In the scouted start, he lost his mechanics at times, like most 19-year-old pitchers. However, when he lost his slot or sped through with his lower half, he was able to correct it as he went along, which isn't typical for his age/level. The lack of premium pitching size does scare away some scouts from a high projection, feeling there are some long-term durability concerns due to the stress Hall puts on his body pitch-after-pitch. I believe the strength he'll add to his frame, combined with this plus athleticism, will quiet those concerns. However, everyone I've talked to agrees, Hall has the makings of three quality MLB pitches and should easily project into a big league rotation at maturity. However, everyone sees the overall projection differently.
The 2017 1st round pick features three pitches. His 2-seam FB sits 92-94 MPH, touching 95-96 early on. It has solid arm-side run and drop. It's a borderline sinker. Hall does a great job of working the lower half of the zone with average command for his age. His FB didn't miss many bats. However, he made the opposition's best hitter, Braves prospect Greyson Jenista, look bad working his FB in and out of the strike zone, sequencing in his CB to get a three-pitch strikeout. As Hall adds strength to his frame, the velocity and effectiveness of his FB will trend up.
Hall used his 2-7 CB frequently early, backing off later on its usage, struggling to command the break. The 74-79 MPH breaker has solid shape and breaks very late. It will be an above-average-to-plus pitch at maturity. Mostly, the contact-oriented Rome lineup didn't bite at the pitch. So Hall switched up his game plan and worked his 80-83 MPH CU as his primary secondary. It's a traditional circle-CU with solid A/S run and trademark late-fading action. Hall maintains arm-speed and achieves elite velocity separation from his FB. The only tell was standing a bit upright in his delivery, which is correctable through repetition. I believe Hall has the makings of a plus CU, maybe more.
I'm definitely higher on Hall than every scout I've talked with. It's not surprising, because I'm well aware of my own scouting biases. If I can project a FB to the big leagues and a pitcher has the makings of a plus-CU, I will push the dude hard. Throw in a quality breaking ball and we have the makings of at least a #3 starter. DL Hall projects as a #2 starter for me because he those qualities and his plus athleticism. The floor projection, of a #4/#5 starter, is a solid projection too. Believe in the athleticism and the pitch maturation and join me on the DL Hall bandwagon.
Cadyn Grenier (SS, BAL)
Unranked Orioles Prospect (Single-A)
Date Seen: 8/7/18
ETA: 2021
Preseason Grade: N/A
Current Grade: 7E
I had a very limited look at Cadyn Grenier. Grenier shot up draft boards this spring with his SS play and solid season with the bat. His defense is top-notch. He even displaced a solid defender at SS in college, current White Sox prospect Nick Madrigal. Grenier is an instinctual defender. In my one-game look, he showed a solid first step, above-average arm strength, and instinctual actions. He did not get a chance to show me his range and was out of the lineup when I got my second look at Delmarva. He's a big league SS if his hit tool cooperates.
The 21-year-old's bat is problematic to project to the big leagues. While my look was short, his hit tool presented with the concerns scouts had with him as an amateur. The RHH Grenier has weak contact skills. He was said to have improved in both areas this spring at Oregon State. Unfortunately, his improvements against college competition didn't carry over to the South Atlantic League. On the scouted swings, Grenier presented with a moderate bat wrap, which delayed his bat from exploding on pitches, and couldn't consistently find the barrel either. On the one occasion he did, he hit an opposite field double to the RCF gap. It's obvious there is some strength in his bat and his frame. Unfortunately, I can't see how he'll find this power when he struggles making hard contact. Throw in his 63% contact, and the offensive prognosis is grim.
While I see enough potential for Grenier to become an average regular fantasy performer, I believe the probability of reaching an average regular projection is remote. I like him much better as a future MLB reserve, who could get significant playing time due to his defensive prowess. Grenier's a 30-grade hitter on the 20-80 scouting scale, which doesn't bode well for any sort of MLB sustainability. I have a hard time recommending Grenier to fantasy owners, unless the owner is trying to fill out a deep, minor league roster that utilizes bench players in its roster construction. Sure, there is MLB upside but the upside is in the glove, not the bat.
Jean Carlos Encarnacion (3B, BAL)
Unranked Braves Prospect (Single-A)
Dates Seen: Numerous
ETA: 2022
Preseason Grade: N/A
Current Grade: 7E
I touched on Jean Carlos Encarnacion briefly in an article on Braves prospects earlier this season. To steal a term from a scouting buddy of mine, I killed him in my brief report. So why am I back to crush the 20-year-old again? Because I fear the buzz created by his trade to Baltimore and his slash line in Single-A may trick some AL-only owners who didn't see my previous report on JCE.
I, and many scouts believe, JCE's .293/.317/.468 slash line is a mirage. It is built heavily on his ability to muscle FBs that his bat is late on. Foul balls included, I've only seen him barrel a handful of pitches during my 13 looks. He struggles finding any sort of consistency with his hitting mechanics, often changing stances from AB-to-AB. His bat is geared exclusively to the FB, and will chase any breaking ball falling out of zone, with no awareness of what the pitcher is trying to do to him. Even when a pitcher hangs a breaking ball, his lower half will bail and he'll still struggle to get the bat head to the barrel. Seriously, the hit tool is difficult to project to the upper minors.
Despite the bad news about his hit tool, he's not a guy without tools. JCE has raw, plus power. He brought some of the power he displays in BP to games this season, slugging 42 XBHs. Despite his wiry, 6'3'' build and awkward running style, JCE has plus speed out of the batter's box. He also has some athleticism and has an above-average throwing arm. His defense and his instincts overall are terrible, which tends to outshine the strengths JCE does possess.
I understand why the Orioles coveted JCE. He looks the part of an emerging baseball prospect. Like Grenier, if I squint hard enough, I can see an average regular projection for JCE. However, the more I try to sell myself on JCE, the more I arrive back to his lack of baseball instincts and want to crush him. Four years ago, I wrote an article about a similar prospect named Gabriel Guerrero, a 20-year-old OF in Double-A. I crushed the kid, saying he was "raw, unrefined, and would languish in mediocrity." He also lacked instincts. I thought Guerrero's skills then were better overall than JCE's are now and he still hasn't broken through to the big leagues, despite posting solid numbers in Triple-A at age 24. Realistically, I can't recommend JCE when my best comp has languished in the upper minors for the past four seasons. Just don't buy!
For more information about the terms used in this article, see our Glossary Primer.
Shopping Cart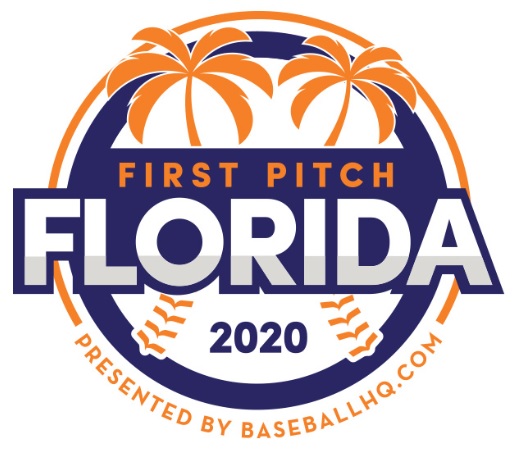 Inaugural Event!
February 28-March 1, 2020
St. Petersburg, FL
A few seats still left!