MINORS: The eyes have it—Difo, Ward, Pivetta, Starling
By Brent Hershey

@BrentHQ
April 30th, 2015 12:04am
When the minor league schedule came out over the winter, this April High-A Carolina League series had all the makings of a prospect-watcher's dream. There was potential for star—and even superstar—talent in both dugouts. But when the minor-league assignments were doled out for Potomac (Nationals) and Wilmington (Royals) squads in early April, it just wasn't meant to be. Both potential impact starting pitchers for the Nationals, Lucas Giolito (#9 on the HQ100) and Reynaldo Lopez (#6 prospect in the organization), were still in extended spring training in an effort to control the mileage on their right arms when this series came around. In addition, Royals #1 prospect, shortstop Raul Mondesi, was promoted to Double-A Northwest Arkansas despite slashing only .211/.256/.354 in High-A Wilmington in 2014. Many thought he would return to Wilmington to at least start 2015.
But given the depth of these two organizations, there were still a few interesting players to track from a fantasy perspective during the two games that I saw of this three-game series (April 20-22).
Wilmer Difo (SS, WAS) first turned some heads last year in the South Atlantic League, as he hit .315 with 14 HR and 49 SB while playing a solid shortstop. Looking a bit shorter than the 6-0 listed on the roster, the 195-lb Difo (pictured above attempting the tag) rocketed two doubles in the first game of this series. Both were inner-half fastballs; Difo's excellent bat speed and short, quick stroke easily turned them around. Both had surprisingly good carry (especially in the pitcher's park that is Wilmington in April) and simply jumped off his bat. The first took one hop into the RF corner, the other reached the warning track on the fly in deep right-center. Difo is a high-energy player who gets set up quickly pre-pitch, and then uses his excellent speed to burst out of the box. He also had a SB and one run scored in the first game.
Although he went 0-4 with a walk in the second game, one of the outs was a line shot right at the first baseman. Difo is a switch-hitter, though only one of his at-bats in the two games I saw was right-handed. He did pull most of his batted balls; it's something to keep in mind as he matures. There were times when his energy got the best of him; he took a couple wild swings from his heels during his one right-handed AB. As long as Difo thinks "gaps" and not "over the fence," he should be an asset at the plate.
Defensively, Difo wasn't challenged on balls hit to him, but made all the plays, including turning a 6-3 double play. He has the arm to play SS, as he showed it off a couple times, and gets rid of ball quickly to first. Though he's played some 2B in the past few years, the viewing here his that he had the ingredients to stay at SS defensively, and that is where he greatest value would be to a team—especially given the bit of sting in his bat.
Difo is a bit of a late bloomer, there are still some questions about his performance against younger competition (he is 23 years old), something that won't be resolved for sure until his climb to the majors is accelerated. That test, though, could well be coming sometime this year if Difo continues to play at this level. The speed/pop combo is likely to make Difo a name you begin to hear more about in fantasy prospects circles soon.
Drew Ward (3B, WAS) is on the opposite side of the age vs. level spectrum as Difo, as Ward will play this whole season at 20 years old. He was the youngest player on the field in this series. His body is currently well-proportioned for an infield corner, as he stands 6-4, 210. Given his age, perhaps there is more physical growth to come, which could affect his ability to stay on the left side of the infield.
But a move off 3B may happen in any case, as in these two games, Ward seemed to lack the quick reactions necessary for the hot corner at the highest level: he let a soft pop bunt fall in front of him in one instance; gave up on a catchable foul pop near the stands in another; couldn't convert a barehand play moving towards the plate; and had at least one grounder go off his glove for an infield single. Granted, several of these plays were non-routine, but the fact that Ward repeatedly looked a half-step slow was noteworthy. On the other hand, he is still 20 and it's High-A ball, so perhaps he can improve. But the question remains: Does he have the first-step quickness and the soft hands stay at 3B? If not, first base or an OF corner may be his eventual destination.
The good news is that with some additional seasoning, it looks like Ward would be able to hold down these slots with the bat. He has a balanced LH swing, and though power is not a big part of his current profile, his leverage and natural strength would seem to indicate that it's there, waiting to be unlocked. Three of his nine plate appearances resulted in hard-hit balls, and he used the entire field, several times going the other way, including hanging in on a LHP and doubling down the LF line. Ward showed good bat control and contact ability from a simple setup and stride through the ball. His times to first indicate that he's a below average runner (4.44 from the left side), but once on, didn't seem like a base clogger.
Because of his age, the advanced level of play, and his stable mechanics from a hitting standpoint, Ward would seem to be one that deep keeper league owners might draft and hold on to. For now, he's a one-level-at-a-time guy, but it's not a stretch to envision him in a MLB lineup someday.
Nick Pivetta (RHP, WAS) was the lone pitcher in these two games that was worthy of mention. He was a fourth-round draft pick in 2013 and came in at #8 on the Nationals offseason organization report, just ahead of Difo. While the 22-year-old Pivetta lacks the overpowering stuff of Giolito, he showed enough good things where one could envision him as part of a big-league rotation someday. Pivetta is a lankly 6-5, and though he already weighs 220, he has the frame to add more bulk. Though tall, Pivetta's windup is compact, with a high three-quarters release that results in good downhill plane on his pitches.
His fastball held 93-94 mph the entire outing (seven innings), but as with many pitchers in the low minors, his success or failure was predicated on fastball command. Through for first three innings, he struggled to locate it constantly, and ran into some high-pitch-count at-bats. When he got the fastball down in the zone, it was a very effective pitch. But when left up a bit, hitters made solid contact.
But beginning in the fourth inning, Pivetta got on a roll, and the key was getting ahead in the count with first-pitch strikes. He faced 12 batters in the first three innings, and only five times did he register a strike on the first pitch. Then, he retired 13 batters in a row—12 of which had first-pitch strikes. Pivetta cruised with low pitch-count innings, induced plenty of ground balls, and just generally controlled the game. While his ending line was excellent, 7 IP, 3 H, 0 ER, 2 BB, 5 K, it was, in a sense, two different outings for Pivetta.
In addition to the fastball, Pivetta was working on a curveball, an inconsistent mid-70s breaker that started out slow and loopy, but did get a bit sharper as the game went on. Word is that he also throws a slider and change-up, but that he was instructed to use only the curveball as his off-speed pitch for this outing. It's important to recognize context: Pivetta used only a fastball and an in-progress curve, and once he got locked into his fastball command, was able to go through this High-A lineup easily. Obviously, this two-pitch arsenal will not work at higher levels, but depending on the quality of his other pitches, as well as the ability to sequence and throw off-speed stuff for strikes, he could have the basis for some success. It's something to watch as he comes through the minors.
Pivetta also recorded quick times to the plate from the stretch with runners on base; consistently in the 1.2 range. If this holds up, he'll give catchers at least a fighting chance against those attempting to steal. He also moved well off the mound. While he doesn't have the knockout arsenal of other top Nationals prospects, there's enough here to track and keep an eye on over the next few seasons.
Bubba Starling (OF, KC) is the one holdover from the 2014 Wilmington team—or "was," to be precise. The day after this series concluded, Starling, the #5 overall pick in the 2011 MLB draft, was promoted to Double-A. He was off to a great start in his 44 AB, slashing .386/.471/.614 with 2 HR, 12 RBI and 7 walks.
But in the two games I saw, Starling, 22, mostly looked like the .218/.290/.338 player from 2014: poor pitch selection, weak contact, and a swing that was anything but fluid. He got two hits in the first game, but both were off of broken bats, and the ball didn't leave the infield. In his third AB in game two, with the bases loaded, he finally made hard contact with a swing that has largely been absent from his minor league career. He blasted a 3-run double down the left field line, and then followed with a hard line single to CF in his subsequent AB.
Starling's peripherals over his first 44 AB are as questionable as the quality of at bats I saw: his contact rate had plummeted to just 61% in 2015 (17 Ks in those 44 AB), and his hit rate was an unreal 60% (!). On the flip side, his defense in center field remained very good; that alone might get him some MLB time. But until he's able to package consistent quality at bats, Starling is really a non-factor as a fantasy option.
For more information about the terms used in this article, see our Glossary Primer.
Free Weekly eNewsletter
The industry's #1 analytical weekly e-mail newsletter is ABSOLUTELY FREE!
More Information
Shopping Cart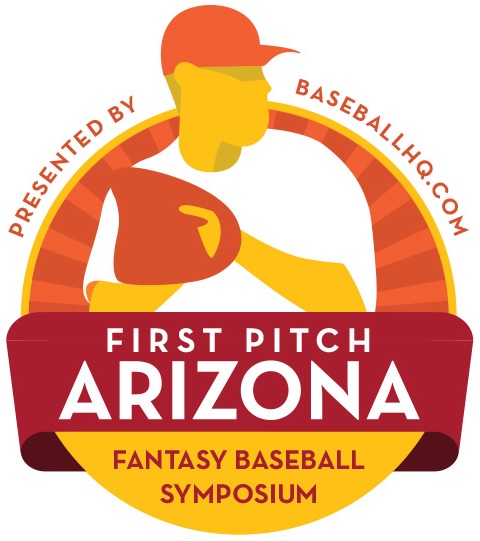 November 3rd-6th, 2022
Sheraton Mesa Wrigleyville West
EARLY BIRD REGISTRATION NOW OPEN
!