MINORS: The Eyes Have It—Crouse, Lindow, and PHI/TEX Low-A
By Brent Hershey

@BrentHQ
April 9th, 2019 1:03am
The 2019 minor league season kicked off with an Opening Night Low-A game in Lakewood, NJ that featured a combined eight prospects on our offseason Phillies and Rangers Organization Reports, three of which placed on our HQ100 list. Not all eight played in the game, of course—and some of the players we'll see more of throughout the season and will save our complete evaluations for later.
But currently, it's important to remember the context of this matchup, unique in at least two ways. First, it's the initial game of full-season Low-A ball for many of these players. They are nearer to the beginning of their potential climbs to the majors than they are to the end, and there will be lots of changes, challenges, and adjustments ahead. In many cases, this is the raw material, not the polished final product. Second, the playing conditions. While not frigid by April Northeast standards, it was still chilly with some wind by game time on this early-April night in central NJ. For many of the players from warm-weather climates, this may have been one of the coolest games weather-wise that they participated in. New surroundings, some new teammates, unaccustomed to the weather—there were lots of early-April obstacles to overcome.
With that said, all the stats—and our scouting looks—count, so here's some observations from the field. Let's focus mainly on two pitchers, with a few hitter notes thrown in at the end.
Hans Crouse, RHP, TEX
Crouse was the biggest name on the pitching side, the Rangers' second round pick from 2017 and easy #1 on our offseason Rangers list linked above. Crouse is known for his unconventional delivery, and in my first in-person look, he did not disappoint:
#Rangers RHP Hans Crouse pre-game bullpen pic.twitter.com/zS2y57IyAp

— Brent Hershey (@BrentHQ) April 4, 2019
Crouse is listed at 6-4, 180, but seems a bit taller than that. His frame has a lankiness that, when combined with his jerky-jerky mechanics, would lend one to believe he could have a significant challenge to throw strikes. It's a tribute to his athleticism and ability to repeat these mechanics that he hasn't walked many batters at this point in his young career—and in fact this evening, he didn't issue a single free pass.
As you can see in the video above, Crouse rears back, tilts, and fires. His fastball sat at 93-95 mph, and while it wasn't overpowering, but he created some deception with his high front shoulder that made the pitch tough to pick up out of his hand. Most hitters were making some contact with it, though—he registered just two strikeouts of the 13 batters he faced.
Crouse is also known for a heavy, late-breaking slider. Surprisingly, he didn't throw many of them during this outing. Instead, it seemed as if he was working on a 75-78 mph curveball, with varied success. Several times the pitch got away from him—he hit two batters with it, and a couple other times it didn't break and brushed back right-handed hitters. But he also broke off a couple of them that completely fooled hitters. Obviously still in development, the pitch fluctuated between being an offering he could get some ground ball outs on, and one that he couldn't get to break. As noted above, perhaps the conditions were a factor. Crouse is from California, and had just spent his past six weeks in the Arizona spring-training climate. It tends to reason that it could have been he was not used to the colder weather, and that affected his ability to grip the ball and manipulate the breaking pitch as he wanted. He also threw a few change-ups in the 79-82 mph range; but the fastball/breaking ball was definitely his focus in this start.
The velocity difference between his fastball and curve is a bonus; reports had his slider in the mid-80s. So if he's able to develop two distinct breaking pitches at different speeds (that he can locate, of course), that will bode very well for his future.
Crouse got through the first two innings fairly cleanly, but threw a lot of pitches in the third inning, and though he only surrendered one hit and no earned runs along with two strikeouts, he was pulled after 52 pitches. One has to assume he was on a pitch-count limit, especially as the Rangers have been known to recently bring their top high school hurlers along very slowly. It would seem even more so in this, Crouse's first outing of the year.
With his high-effort delivery, which includes a distinct head-whack, it makes it tough to project just how this arsenal will improve. There are certainly some endpoints where Crouse is most effective as a high-leverage reliever at the highest level, where he can just air it out for an inning or two. But if he can continue to repeat the funky mechanics and has two distinct breaking balls (along with an occasional change-up), he could also grow into an effective MLB starter.
Ethan Lindow, LHP, PHI
Lindow was the second of the Phillies' piggy-backing starters on this evening, coming in the game to start the 6th inning and lasting 3.1 innings and 59 pitches. Like Crouse, Lindow was likely on a pitch count, as he was pulled in the middle of the 9th after gaining his third strikeout of the game.
Lindow is listed at 6-4, 187, a bit on the lanky side, but some room to add a bit of additional strength. His delivery was mainly smooth and athletic, with a higher leg kick from the windup and long arm circle a bit reminiscent of former Phillies standout Steve Carlton (fully realizing I'm dating myself here). After being greeted by two straight hits, Lindow settled in and used a four-pitch mix to his advantage. His fastball was a bit short, sitting the 87-88 range and topping out at 89. His main breaking ball was a slow curve that came in at 70-73; at times this had a sharp break that induced a swing and miss, but other times was easier to track and was hittable. Lindow also featured a cutter/slider hybrid in the 83-84 range, and a change-up that was 78-80. Even in a shorter outing like this, the ability to mix and match these pitches, and throw most of them for strikes, seemed to indicate some potential for success with additional polish.
There's some deception to his delivery that helps the fastball play up a bit, but it's unlikely that he'll be able to sustain any amount of MLB success with his current arsenal. But revisiting the "raw vs. polish" idea from the introduction, remember that these low-level players are works-in-progress. The Phillies, for instance, over the past several years have found ways to squeeze out some additional velocity from some of their young starters—Spencer Howard's (RHP, PHI) run over the course of 2018 is one recent example. He came into 2018 with a low-90s fastball, and ended 2018 sitting at 98 mph. Of course, not every pitcher will follow that same path, but on the other hand Lindow will play all this season at 20 years old, and if somehow he could get his heater up into the 91-92 range, his chances for success at the MLB level would take a huge step forward given his deep arsenal and fairly repeatable delivery. If not, there could be a bullpen arm here, though the lack of a true plus pitch right now would likely keep him from high-leverage situations.
For now, just a name to tuck away and follow from afar to see if there will be any improvements during his first full minor league season.
Quick Hits
A couple hitter thoughts from this one-game look (several of these will be covered more in-depth in the future):
There have been some questions about 2018 first round pick Alec Bohm's (3B, PHI) defense at third base, and just six pitches into his first full season, of course the ball found him. Bohm let a well-struck grounder play him—it took an in-between hop and skidded past Bohm into left field. Though it was scored a single, the play was not a difficult one to make, and it was likely the type of response that has some evaluators believing he'll eventually need to shift to first base. He didn't help himself by looking a bit shaky on two foul pop-ups later in the game, either. At the plate, Bohm did make solid contact several times, though did not get a hit in his first game.
Sam Huff (C/DH, TEX) is repeating Low-A to start 2019 after an 18-HR full-season debut in 2018. He is a big-framed catcher (6-4, 230) whose hits showed very good carry in his batting practice session. As a DH is this game, he was set down easily on three called strikes is his first AB of the year, consistent with his 66% ct% from a year ago. But he banged out hits in each of his next three appearances, including a booming double into LCF and a smash single right back through the box. His natural strength and position—again, didn't see just how well he moved behind the plate in this game—makes him a name at least worth noting.
Jonathan Guzman (2B/SS, PHI) would have been on our Philadelphia Top 15 had the Sixto Sanchez trade occurred before we were finished with our Organization reports. He and wonderkid Luis Garcia (SS/2B, PHI) will both be getting time at the two middle infield positions this year in Lakewood. We'll have a feature report on Garcia at some point later this season, but in this outing, Guzman was at SS and showed the range, quickness, and arm strength as he dove, gathered, and threw out a batter to snuff out a ninth-inning rally. He didn't look as good at the plate, with a couple weak ground balls and a sacrifice fly in his 0-for-3 night. First impression is that he'll need to add some strength to his swing as he moves up the ladder (he'll play most of the season at 19 years old).
For more information about the terms used in this article, see our Glossary Primer.
Shopping Cart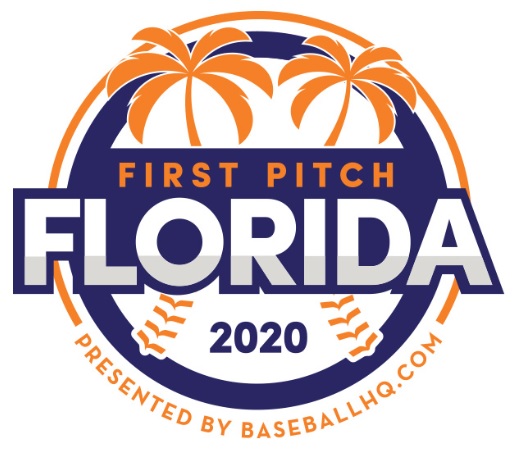 Inaugural Event!
February 28-March 1, 2020
St. Petersburg, FL
A few seats still left!