MINORS: The Eyes Have It—Cristian Pache & Ian Anderson
By Chris Blessing

@C_Blessing
April 23rd, 2019 1:04am
Last week was exhausting. Lots and lots of baseball, which is a good thing. I'm diving into my notebook for an Eyes Have It article on Braves prospects OF Cristian Pache and RHP Ian Anderson.
Cristian Pache (OF, ATL)
#8 Braves prospect (Double-A)
#69 HQ100
Dates Seen: 4/16/19 through 4/19/19
Preseason Grade: 8C
Current Grade: 9C
Projected Role: Starting OF
In the last two years, I've written a lot about Cristian Pache (2017 scouting report, 2018 Braves Future Stars, 2018 scouting report). I've been the lower man on the totem pole about Pache in the prospect media community. Mostly, because I've seen the aggressive, pull-oriented, hitter-ish types come through before (Jose Pereza, Manuel Margot, Andrelton Simmons) and not live up to the hype. I rely heavily on my experiences with similar prospects to create a likely outcome for any particular prospect. In Pache's case, the outcome screamed future solid MLB contributor. I tempered my expectations a lot by saying OBP and HR power would be minimal contributors to his fantasy success. I'm happy to say there's been a change in my long-term outlook for Pache.
Entering play on Monday, Pache is slashing .309/.361/.618 in a relatively small sample of 14 games. But there's been some telling changes to Pache's approach and ability to drive the ball, which make the Double-A line more fact than fiction. His chase percentage is down considerably, completely flipping the script on how to throw to him. He's also changing his swing trajectory in counts favorable for drivable pitches. Let's examine both improvements.
Pache's biggest improvement has come with plate discipline. He is game-planning ABs. Specifically, the 20-year-old RHH Pache is deciding how aggressive he wants to be early in the count before the AB begins. Sometimes, he lets pitchers get a strike before truly beginning his AB. Other times, he ambushes a get-me-over FB and tries to drive the ball out of the park. On breaking pitches, Pache is showing patience. He's recognizing the ball looks different out of the pitcher's hand and doesn't offer at a breaking ball until he's looking to protect with two strikes. As such, pitchers who can throw their breaking balls for strikes can get Pache in a two-strike bind quickly. Mostly, in Double-A, this isn't the case. With two strikes, he'll lay off any pitch above the zone, but he still struggles mightily to lay off breaking balls down, which still results in weak contact. The next step in Pache's development is begin to recognize the spin he's seeing and pounce on some get-me-over breaking balls he can drive.
Pache swing trajectory change in favorable counts has resulted in a few big whiffs and two titanic HRs. Both HRs were pulled shots to LF on middle-in fastballs. Instead of driving down on the ball, Pache is adjusting his trajectory to create an uppercut swing. With his bat speed intact, if he connects, the bat creates tremendous loft, which we haven't previously seen. Unfortunately, he is cutting off the plate with this power swing and limiting his change in trajectory to guys with less than MLB stuff. The whiffs are a result of pitchers commanding movement away from Pache's middle-in happy zone.
For instance, Reds LHP prospect Scott Moss took advantage of Pache's middle-in aggressiveness by starting both his 2-seam FB and CU in the middle of the plate and allowing the arm-side run of either pitcher to tail away to the side of the plate Pache can't cover, which resulted in swings-and-misses. Pache's ct% has dropped to 67% due to the swing-and-miss introduced to his modified uppercut swing. While the change should produce more power (think 15-22 HR potential), it will take away some of the excitement of his high BA and SB potential.
What does this all mean? These changes are giving Pache a more all-around game. I am 90-95% certain he's a solid contributor at projection (8A Grade). However, the power potential improvements created by the change in swing trajectory, even if it is pull-oriented power, has allowed for the possibility of an elite outcome at projection (9C). I am worried about his extreme pull splits, especially for a player whose biggest attribute is his athletic ability. I'd like to see him begin exploring the gaps more. In the scouted games, the only ball he hit the other way was cued by accident. To become an elite contributor, he must begin to find the gaps. He's also showing defensive versatility in the OF, which could lead to a quicker timeline to the majors, especially if Ender Inciarte continues to struggle in CF, where Pache is an elite defender. I believe Cristian Pache is firmly a Top 50 fantasy prospect and one who should be owned in most formats.
Ian Anderson (RHP, ATL)
#1 Braves prospect (Double-A)
#27 HQ100
Date Seen: 4/17/19
Preseason Grade: 9C
Current Grade: 9D
Projected Role: #2/#3 Starter
It's been about two years (scouting report) since I covered Ian Anderson for the first time. Anderson had the makings of three plus pitches at that time. Reports out of Florida last season were consistent with those conclusions, and I pushed Anderson as the top overall Braves prospect last season in our Organization Report. After scouting Anderson last week and talking with a few scouts, I'm less certain projecting Anderson as a future ace SP.
In my scouted look, I had Anderson working mostly 91-94 MPH with a late-breaking FB. He created swing and misses both in and out of the zone. However, he struggled commanding the FB to his glove-side, and his velocity hasn't taken the step forward I expected. Still, the batter's comfort with the FB told me no one felt comfortable facing the FBs movement. In fact, deception caused by Anderson's uphill, upper 3/4s, over-extending delivery, is playing up the pitch. If the 20-year-old Anderson can add another tick or two to the range on his FB, it's a plus-plus pitch at projection.
Anderson's second-best pitch is a late-fading CU. He does a terrific job of starting the pitch towards the plate and moving it to his arm side while also creating significant drop. It's a plus offering, especially when his FB command is sharp. In the scouted start, Anderson got a couple of swing-and-misses with the CU falling off the table and diving out of the zone.
The CB has always been the talked-about Anderson offering in prospect media. However, I was incredibly unimpressed in my recent look at the pitch. Sitting 73-77 mph, the 12-to-6 CB didn't have a lot of depth to it; it did not, for instance, induce any swing and misses. For confirmation, I sent a text to a contact who agreed the CB was very average, especially when compared to the hammer curve accolades Anderson received coming out of high school. I also reached out to a few scouts working the series who agreed the CB is viable but doesn't do enough to keep RHHs honest and off the FB. When I scouted him in 2017, the pitch was morphing into a SL. Since that time, Anderson has gone back to a more traditional 12-to-6 breaker. I wouldn't be surprised, given the arm angle Anderson uses, if the CB morphs into a SL. Talking with at least one scout, he agrees a SL better fits Anderson's delivery and pitch progression.
Because the uncertainty caused by the breaking pitch ineffectiveness in my look, I reduced the probability of an elite outcome from a 50% probability to a 30% probability. For ownership purposes, this shouldn't matter too much. Anderson has two plus-or-better pitches at his disposal to get swing and misses from. I've tempered my ace projection a bit and I'm hedging more towards a #2/#3 upside until he finds an effective breaking pitch, whether it's his present CB or a different pitch altogether. Anderson could make his MLB debut this season. However, I don't think he'll be fantasy relevant until midway through the 2020 season at the earliest.
For more information about the terms used in this article, see our Glossary Primer.
Shopping Cart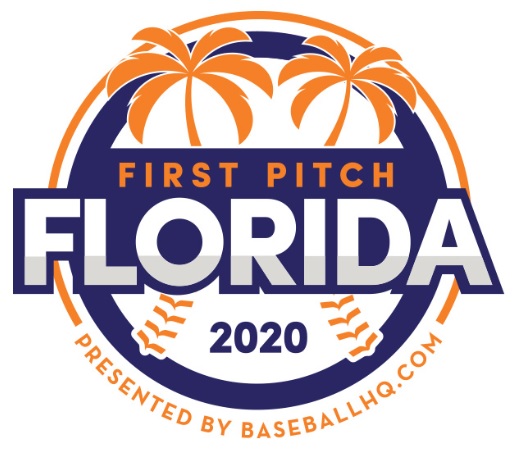 Inaugural Event!
February 28-March 1, 2020
St. Petersburg, FL
A few seats still left!