MINORS: The Eyes Have It—Appalachian League notebook
By Chris Blessing

@C_Blessing
July 6th, 2018 12:03am
Here's a little something for all the owners looking for deep fantasy dives. Since I started at this site in 2015, I can't remember any in-season Appalachian League coverage. In fact, outside of our offseason work, we haven't covered many short-season prospects at all. This year, we're hitting the league hard. Our newest Eyes Have It writer, Tanner Smith, and I will be covering the Appy this season like never before. Between the two of us, we'll separate fact from fiction and better explain the ins and outs of Appy League prospect ownership. We hope you enjoy the journey.
The Appy (and the Pioneer League out west) is the most unique experience in professional baseball. For many kids, it is their first time as a professional away from the team complexes in Arizona, Florida, or the Dominican Republic. It's a bunch of kids trying to make it to full-season ball. Let's take a look at the four potential Dudes (scouting term for a guy who can play) I came across during my recent trip to the Appalachian league.
Luis Medina (RHP, NYY)
#14 Yankees Prospect (R-Ball)
Date Seen: 7/1/18
ETA: 2021
Preseason Grade: 9E
Current Scout Grade: 9E
Luis Medina is probably the most known guy in this bunch of players profiled. Young, lanky, and hard-throwing pitchers who pop up stateside create lots of buzz, just like Medina did last year. Few pitchers profile with three plus-or-better offerings. At 19-years-old in short-season ball, it's better to treat Medina (and the rest of these guys) more like an amateur scout than a pro scout, especially considering his rawness.
Medina is long and lean. Listed at 6'3'', 175 Ibs, there is room to add considerable bulk. His delivery is athletic, but he struggles finishing his pitches. Medina utilizes a 3/4s delivery and has easy velocity. His 2-seam FB sits 94-97 MPH, touching 99. The movement and location is unpredictable and varies from pitch to pitch. Most of the FB's end up in the zone, which results in lots of loud contact. His FB up doesn't miss bats either. Until he can finish his FB, he'll have difficulties getting outs with the pitch. However, Medina has enough arm-side run that even with some command in the lower half, hitters will swing through his FB.
A 78-81 MPH CB was Medina's best pitch. Thrown from the 3/4s arm-slot, the pitch was deep with tremendous 11-to-6 break. He also threw a late-fading CU that he commanded much better than his FB. Both pitches project as plus pitches at projection.
Like most raw pitchers in the Appy, there is volatility between outcomes, with the highest possible outcome being a #1 starter and the lowest possible outcome floundering in the lower minors. I recommend taking a gamble in your deep formats. Most likely, he's already off the board given his introduction away from complex ball last season.
Lyon Richardson (RHP, CIN)
Unranked Reds Prospect (R-Ball)
Date Seen: 6/30/18
ETA: 2022
Preseason Grade: HS senior
Current Grade: 8E
The Reds selected Lyon Richardson (FL, HS) in the 2nd round of last month's draft. The 18-year-old's debut hasn't exactly gone well. However, there is a lot to like about the 6'2'' RHP.
Richardson has an athletic build with room to grow between his shoulder blades and in his lower half. His delivery is raw. Richardson leg lift is jerky, his lower-half is quicker than his upper body, and he cuts off his stride, especially out of the stretch, limiting his finish and creating a favorable arm-slot for hitters to tee off on his FB.

Video Courtesy of Doug Gray, RedsMinorLeagues.com
A three-pitch pitcher, everything works off of his 91-94 MPH FB. It's a 2-seam FB with minimal arm-side run, and Richardson struggled commanding the pitch, especially low in the zone and to the outside corner. Richardson didn't miss a single bat with his FB despite easy velocity. In fact, he should find more velocity as he grows into his body and delivery.
Richardson's primary secondary pitch was a 73-76 MPH 12-6 CB with inconsistent shape, decent depth, and developing break. Without much history, I suspect this is new to the arsenal. It has MLB potential. Richardson only threw 2 SL in his inning of work. Overall, the single best breaking pitch he threw was an 82 MPH SL, which broke violently down and out of the strike zone to end his appearance. The SL has plus potential at maturity. He did not throw a single CU.
Seeing only an inning out of Lyon Richardson, it is hard to come up with a conclusion. When scouting small sample sizes, it's better to highlight what you like more than what you don't. With Richardson, we're looking at an upside play. The only thing I would caution potential owners over is the Reds' struggles developing high school arms. While Tyler Mahle looks to be a good one, you have to go back to Travis Wood to find a Reds HS draftee who put up a positive WAR in the starting rotation. So be cautious with the development because of the organization. However, bet on the Richardson upside in deep formats.
Shervyen Newton (SS, NYM)
Unranked Mets Prospect (R-Ball)
Date Seen: 7/1/18
ETA: 2021
Preseason Grade: Unranked
Current Scout Grade: 9E
Shervyen Newton is the best bat I saw in the Appy this time around. I had one scout tell me he liked the Dutch-born Newton over Rays prospect Wander Franco and added that he thought, without seeing Johnson City (Nolan Gorman), Newton may be the league's most promising position prospect. There is a lot to love about Newton's profile.
The switch-hitting 19-year-old put in a lot of pre-game work with the Mets hitting coordinator, Lamar Johnson, and hitting performance coordinator, Ryan Ellis, on driving the ball from where the ball was pitched to. In other words, turning on middle-in pitches and going the other way on pitches middle-out. While this was an exercise involving soft, underhanded throws, the loft he generated from both sides of the plate was significant. In-game, hitting LH, Newton showed some of his power potential by hitting a middle-in, letter high FB for a double to the LCF warning track. Currently, the strike out rate is sky high, mostly due to his struggles against spin. Over time, his contact rate will improve. As he grows into his 6'4'' frame and becomes more consistent with his in game swings, the power potential is plus, maybe even plus-plus at maturity.
Due to his size and other players like Andres Gimenez and Ronny Mauricio already at SS, Newton is likely a 3B long term. He has plenty of arm for 3B and has played the position in the Dominican, when he was Gimenez's teammate in 2017. If Newton is available in your player pool, grab him up before someone scouts the stat line and steals him from under you. He could be very good.
Luis Santana (2B, NYM)
Unranked Mets Prospect (R-Ball)
Date Seen: 7/1/18
ETA: 2021
Preseason Grade: Unranked
Current Scout Grade: 8D
Standing next to the 6'4'' Newton and the 6'4'' Mark Vientos, Luis Santana looks like a dwarf. Listed generously at 5'8'', Santana is under 5'5''. He's short but very muscular, with beefy forearms and a quick, contact bat. He uses leverage well in his swing so there is power potential. I know what you are thinking: Jose Altuve. Well, let's pump the Altuve breaks for a minute.
The 18-year old shrinks the strike zone by getting really compact in his open, batter's crouch. His hands go back easy to the trigger position and he incorporates a very high leg kick. With his energy moving forward, the RHH Santana generates a quick, compact, one-speed swing, which could leave him susceptible to off-speed pitches as he moves up levels. Thus far in short-season leagues, split between the D.R. and the Appy, Santana is slashing .321/.413/.466 with 34 XBH and a .91 Ct% in 98 games. The only reason he's in the Appy is to control his environment as he adjusts to non-complex baseball in the Unites States. I believe he could hit in Single-A today.
When we talk about diving deep on rookie ball and complex kids, we're looking for profiles we've seen before. Before anointing Santana as the next Altuve, I'd like to see him perform in full-season ball first. However, if there is one guy who has come along who fits the Altuve comp, it is Luis Santana. He's not as fast as Altuve but has better hands defensively than Altuve had at the same point in development. Go diving deep for some Santana shares because we all know other owners won't be as fast to pull the trigger on a short-stature prospect until the off-season hype machine begins.
For more information about the terms used in this article, see our Glossary Primer.
Shopping Cart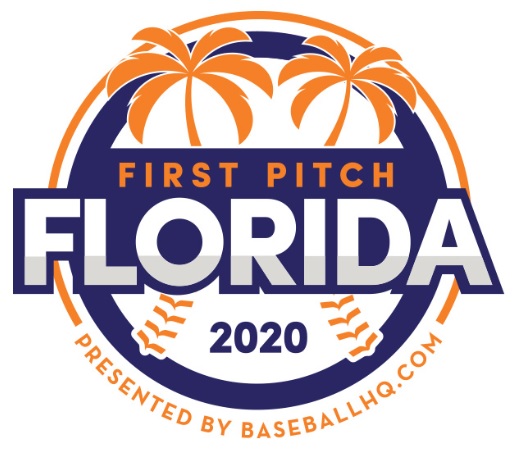 Inaugural Event!
February 28-March 1, 2020
St. Petersburg, FL
A few seats still left!