MINORS: The evolving scouting environment
By Chris Blessing

@C_Blessing
May 7th, 2019 1:04am
Technology and analytics are continually changing baseball. From spin rates to biometric science, everything can be measured on a ball field by cameras and lasers. The same can be true with analytics. For example, venture over to our research section and you'll find our own cutting-edge research. At the MLB level, we're starting to see both worlds integrate. At the media level, we're still finding our way with integration, since not all of the technological data—like biometric measures of pitcher's extension—is public, and the data available isn't five years old yet.
On the minors side, we're always looking to stay a step ahead of the times. I've listened to BHQ subscribers and have received some great content ideas that should take me through my every-other Tuesday narrative slot through September. In the coming months, I'll go more in-depth on our Potential Ratings System, like I did for my "Examining the 9E Prospect" article last month. I'm also researching how organizations have performed with specific types of prospects, grading individual organizations out for their ability to develop certain tools. As always, feel free to comment about any idea presented or if you have an idea for a future narrative.
This week, I'd like to set my next group of narratives up by talking about the changes in player evaluation caused by the ongoing quantitative data revolution we've seen in baseball, and the adjustment teams and players have taken to find a competitive advantage. Specifically, I'm studying our eyes at the park and how the changes in swing mechanics, hitting approach, and pitching has affected my analysis and grading.
Prospect Scouting
There are more prospect writers than ever before in prospect media. A vast majority of the new prospect writers, at least in fantasy, do most of their writing using analytics and video to evaluate prospects. There is nothing right or wrong about this. It's where scouting, and specifically pro scouting, is going. To say you should only listen to us "scouts at the park" is utter nonsense. I mean, the Astros are in year two of player evaluators in an office in Houston evaluating video and combing through stats and metrics rather than having scouts in the field. It's a trend I expect to continue.
BHQ has guys on our minors' team who don't get out like Brent or me. We all function as a team because we bring a different set of skills to the table. Nick Richards and Matthew St-Germain have identified guys I've never heard of, guys who are buried deep on a Dominican League team or on a complex team. Sure, seeing the guy may ruin the fun. However, for instance, Nick identified Braves prospect William Contreras from his rookie ball exploits when I was reluctant to cover him and subsequently ended up dropping Contreras from my final list of guys to cover for the Minor League Baseball Analyst in 2018. By 2019, Contreras was easily a Top 200 prospect, and flirted with some Top 100 lists. Having a mix of player evaluations types at BHQ has made our minors products more valuable to our subscribers.
Eyes Are Ever-Evolving
A retiring scout told me a few years ago, "Embrace change or get out." Despite being in the game for close to 40 years, this scout was embracing the TrackMan (StatCast) data his organization was supplying him. He said it both confirmed his opinion more times than not, but also invited a second or third look at guys the data and the scout didn't agree on. He said mostly his opinions didn't change. However, if he was on the fence about a role, the data could influence what he'd eventually put for a role on his report. (There's a big difference thinking a guy is an up-and-down player rather than a guy who has bench role or middle RP potential. It could change the trajectory of a player's career).
Defense
You may have noticed, late last season into this season, my articles have less information about player's defensive roles. Simply, defensive roles, especially on the infield, don't matter as much with future role projection because of the analytics behind the shift and the fly ball tendencies of hitters. If a guy has soft hands and good actions, he's sticking in the middle IF, regardless of range. Bat is carrying more and more corner IFs. Though most 3B still need good reactions and a strong arm, it is becoming less important. In the OF, we're still evaluating our CFs the same way. Looking for things like how they react, how efficient their routes are, how they close on a batted ball, and how they catch the ball. More and more, we're relying on whether a corner OF has an offensive carry tool (hit or power, but mostly power) to get them to an MLB role rather than the defensive fit in the OF. If corner IF and corner OF don't have a carry tool, we're not finding roles for them.
In recent weeks, I've covered three potential MLB CFs: Braves prospects Cristian Pache (Scouting Report) and Drew Waters (Scouting Report), and White Sox prospect Steele Walker (Scouting Report). Pache and Waters both passed the CF eye test, thus both look to have defined defense roles in CF. They also have the hit and power tools to stick in a corner. In both cases, my potential ratings crept up because they both have cleared up some doubt about future MLB position. With Walker, he's a fringe defender in CF. In my report, I noted tweener risk. In baseball terms, a tweener is a guy in-between a role, mostly associated with being between starting player and reserve/platoon/up-and-down player. In other words, I believe the risk with Walker is that there isn't enough there defensively for CF, where defense is taken at a premium, and his bat doesn't project offensively in an MLB corner. Thus, I stayed with an 8D grade for Walker, and considered downgrading him to a 7C if it wasn't for his ability to produce hard contact on pitches lower in the zone. Still, the tweener risk may end up pushing Walker into a bench or platoon role at projection.
High FB
The adjustment to hitters changing their swing trajectory to get under pitches to drive out of the ballpark has led many pitchers to work up in the zone, which is something we last saw in the early '90s, before the juiced ball and performance-enhancer era. From about the strike year of 1994 onward, we've seen pitchers trained to keep the ball down in the zone. We saw four-seamers being traded for two-seamers because four-seamers didn't play when several guys were hitting 50+ HR. It regulated itself as testing became more prominent around baseball, but pitchers still found success in the lower quadrants of the strike zone.
Now, we're in another juiced ball era. To have success, pitchers must either bring above-average command of two-or-more pitches—especially to the outside corner, since hitters are geared to drive the ball to the pull side to increase their chances of hitting HR—or be able to pitch freely up in the zone to get over the uppercut swings primed to drive balls low in the zone out of the park. If a pitcher can do both, they're Jacob deGrom. Guys I've scouted who have shown the ability to do both are Rays prospect Brent Honeywell (2016 Scouting Report) and White Sox prospect Dylan Cease (Scouting Notes). From what I've heard from contacts, since scouting him pitching in person has eluded me several times, Rays prospect Brendan McKay is another guy who can pitch up and also command to both sides of the plate.
In turn, the new scouting inefficiency is identifying hitters with the ability to drive pitches up out of the park. I recently mentioned in my article about Rays prospect Jesus Sanchez (Scouting Report) how ten years ago, we, meaning scouts, didn't know what to do with a guy like Sanchez, especially since he's a LHH who feasts on pitches up in the zone. Sure, his hitting tools ooze plus potential in any era. However, with pitchers working up more and more, a guy like Sanchez will be able to take advantage. In my multi-game look, he was also able to adjust his swing plane to get to balls down in the zone, just like some of the more successful hitters currently in the game (Christian Yelich, anyone?). The Rays are masters at making adjustments and maximizing a guy's strengths. Because of my look and the changing landscape in baseball, I was able to upgrade Sanchez's performance rating to a 9D.
The Future
Defense and the high FB were good places to start. As the year wears on, we'll revisit the changing scouting landscape. For my next two narratives (5/21 and 6/4), I'm scouting player development staffs and finding their strengths, like the Rays ability to adjust swing planes without losing the essence of the player, and weakness, like the Reds inability to successfully turn pitching draft picks into reliable MLB arms. It should be fun.
For more information about the terms used in this article, see our Glossary Primer.
Shopping Cart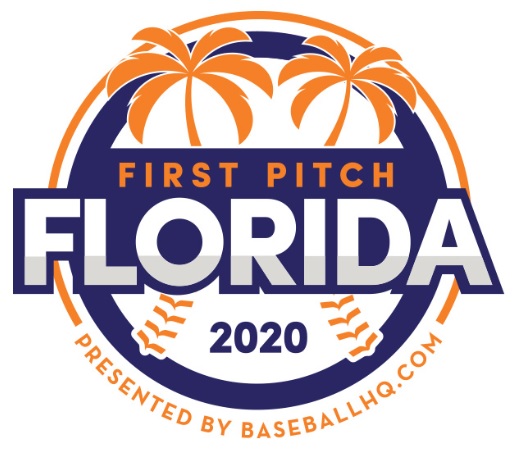 Inaugural Event!
February 28-March 1, 2020
St. Petersburg, FL
A few seats still left!