MINORS: The 2018 HQ100 Roundtable, part 4
By Brent Hershey

@BrentHQ
January 18th, 2018 12:06am
In Part Four of our week-long look at the HQ100, our group of writers that contributed to the list—Jeremy Deloney, Rob Gordon, Chris Blessing, Alec Dopp, Nick Richards, Jock Thompson and myself—talk 2018. Which prospects can we trust; which ones will be in over their heads, and what do we know about rookie returns in general?
Even more prospect information can be found in our 2018 Minor League Baseball Analyst, which ships on January 24. A reminder with links of our other prospect content:
2018 Organization Reports | 2018 HQ100 | Roundtable, pt 1 | Roundtable, pt 2 | Roundtable, pt 3
Q8. Make the case for one player ranked in the bottom half of the HQ100 (#51-100) that returns the most fantasy value in 2018.
Deloney: Dustin Fowler (OF, OAK) seems like a solid choice to me. He has an opportunity for immediate playing as all reports indicate he is full healthy and ready for spring training. With 20 HR / 20 SB ability, he could be a real fantasy sleeper for 2018 and beyond. Even if he begins the season in the minors, he should still get ample time to showcase his wares.
Hershey: I'm with Jeremy on Fowler. I think the unfortunate injury in his MLB debut could present a buying opportunity. An aggressive approach at the plate will limit his on-base percentage, but he has a history of making very good contact with enough pop to be an immediate 15 HR/15 SB threat. And there's enough here for more down the line. He's one of the few prospects to come through the Yankee pipeline that's been a bit underrated, but he caught my eye in the 2015 Arizona Fall League, and then with a strong 2016 season at AA-Trenton. The trade to the A's is a great fit as far his fantasy value.
Blessing: We've been talking about Phillies prospect Jorge Alfaro forever. It's taken awhile for the former Rangers catching prospect to develop into a big league performer. He's here now and has a path to playing time. Sure, there is a lot of swing-and-miss in the profile and his Triple-A struggles pushed him down our rankings. The bottom line is that catchers, as a whole, don't return much value. Here's a catcher who has power potential and some hit. He could fall flat on his face and still be viable in some formats because his peers are not very good. I'd take a .250/.300/.400 line and be happy. And there's a potential to slug for much more.
Richards: Chance Adams (RHP, NYY) has been in the news as possible trade bait for the Yankees in various potential deals. Already with over 115 IP at Triple-A in 2017, he's ready to contribute at the big league level. Even if he stays with the Yankees, injuries could provide the opportunity, and he should be able to pitch in the big leagues by the second half of 2018 at the latest. He has a nice fastball/slider combination as well as a curve and change-up allows him to offer different looks to the batter. His control could be better, but the strikeouts should be there from the beginning.
Dopp: While it's still a bit of a toss-up as to whether he gets consistent playing time right off the bat, I think Jesse Winker (OF, CIN) could be a solid grab in deeper formats and could make some impact. Despite what we've heard about the lack of power, he showed average power skills (100 xPX) in his 100-plus plate appearance debut in 2017 and will be playing half of his games in a stadium (Great American Ballpark) that is conducive to HR production. The hit tool is legit and he's nearly a .300 BA for his career in the minors with almost as many walks (330) as whiffs (385). I think the latter will really help his cause as he adjusts to a full-time role against big-league arms.
Gordon: I'll double-up on Winker. There have been rumors that the Reds are interested in trading Billy Hamilton and their corner guys (Adam Duvall and Scott Schebler) aren't exactly sure things. Winker slashed .298/.375/.529 in 2017; we have him projected to get 482 AB and earn $13. I think there is a good chance he meets that projection and ends up being one of the more valuable rookies in 2018.
Thompson: I like Brandon Woodruff's (RHP, MIL) 2018 chances to succeed in Milwaukee. Miller Park isn't the greatest home venue for pitchers, but neither was AAA-Colorado Springs, and Woodruff held his own there in 2017. As The Baseball Forecaster notes, his hamstring injury on the eve of his first MLB start last June delayed his debut for six weeks and was probably a factor in a bumpy eight-start intro (4.81 ERA) later in August. He has some adjustments to make, mainly to get a few more swings and misses with that change-up. But this is a guy who led the minors in Ks two years ago, and his GB-inducing sinker and control looked MLB-ready. He works quickly with veteran poise—I'm guessing he'll be a quick study.
Q9. Which player in the top half of the HQ100 (1-50) is the most likely to be recalled and struggle at the MLB level? Discuss.
Blessing: Michael Kopech (RHP, CHW) is in the midst of transforming from being just a thrower to a well-rounded pitcher with ace potential. We all know how throwers tend to perform initially, especially the second or third time through the lineup: they struggle. MLB hitters can hit the fastball, lay of the breaking stuff and cause nightmares for hitters. It's about sequencing and hitting spots. Kopech hasn't had to really do either of those things facing minor league competition. Long term, this won't be an issue, I just believe there will be more speed bumps initially than what has been conveyed.
Dopp: Another vote for Kopech, for the reasons Chris already stated. His ceiling is so high that he's certainly worth long-term investment, but owners should be wary of some inconsistencies right away.
Deloney: Though I like him a lot, I could see Brent Honeywell (RHP, TAM) struggle in his first taste of the big leagues. He doesn't own a true put-away offering, though he has a deep arsenal, including a screwball. His value is greater than the sum of its parts and I could see him easing his way into a #2-3 starter over the long term. Over the short-term, however, expect a bit of fluctuation with his performances.
Richards: Ryan McMahon (1B/3B, COL) already has 24 major league plate appearances after a terrific 2017 minor league season, but he hit only .158/.333/.211 in those 17 big league games. He's likely to get playing time in Colorado, but it could be at 2B or 1B, and he will probably have to work around veteran playing time at first. In his minor-league career he had almost a 3-to-1 strikeout-to-walk ratio, and that could cause him slumps in the big leagues. I believe in his talent, but I would not be surprised to see him moved around, learning new positions, and struggling to get established in the early going.
Thompson: Kolby Allard (LHP, ATL) was certainly effective (3.18 ERA) at Double-A last season, and one would expect he might get a late taste of MLB action some point in 2018. I've never seen him pitch, but I look at that 129/45 K/BB (150 IP) and wonder what the big deal is about. I get the youth and pedigree—just not the current #39 ranking.
Hershey: While I'm a believer in Austin Hays (OF, BAL) long-term, I do think his 60-AB MLB performance in September is reason enough to put the brakes on for 2018. Given the state of the Orioles, he could well win a starting OF job with the club come spring training. And though while his bat speed and leveraged swing should mean future power, his MLB peripherals (3% bb%, 73% ct%, 0.13 Eye) show that pitchers found his holes and he couldn't adjust. It's been a quick rise for him as a 2016 3rd rounder, but that also means he just has 663 minor-league AB under his belt—only 261 of which were above high-A ball. It looks to me like a player who would benefit from at least a half-season of Triple-A seasoning (a level which he's not yet played). If he makes the MLB club to start or is a quick recall, I don't I'll be a buyer in 2018
Gordon: I typically shy away from unproven pitching prospects—at least in the short term. For me that means Franklin Perez (RHP, DET), Honeywell (RHP, TAM), Jack Flaherty (RHP, STL), Walker Buehler (RHP, LA), etc. There isn't anything in their individual profiles that screams "not ready," but a couple of weeks of getting lit-up can doom a fantasy season faster than drafting a Mets starting pitcher. If you can draft and stash away until ready then go for it, otherwise tread carefully. For example, our top fantasy pitching prospects heading into 2017 were Jharell Cotton (RHP, OAK), Robert Gsellman (RHP, NYM), Tyler Glasnow (RHP, PIT), and Luke Weaver (RHP, STL). Combined, they earn -$39 for fantasy owners. Ouch.
Hershey: And interesting fact I came across recently in terms of rookie pitchers earnings. Don't know how it's played out in other years, but in 2017, a total of FIVE pitchers with rookie status at the start of the season earned positive value, according to our BaseballHQ.com figures. In order: Luis Castillo, Jordan Montgomery, Weaver, Josh Harder and German Marquez. And three of those five—Castillo, Montgomery, Marquez—were not even on our Top 75 impact rookie list that we do each season in the Baseball Forecaster. As many of us have mentioned here, it just goes to show how risky rookie pitchers are, or at least were, in 2017.
For more information about the terms used in this article, see our Glossary Primer.
Shopping Cart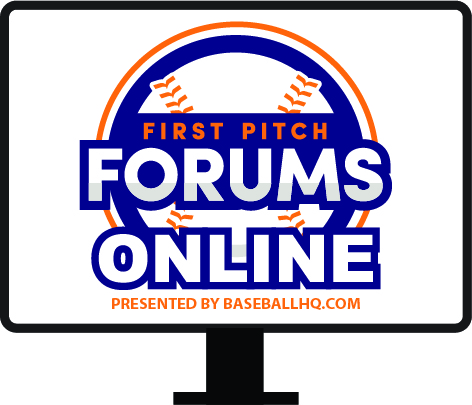 Our virtual First Pitch Forum returns!
Three online-only events: March 5, 11, 17
Join us live, or watch when you want
Just $19!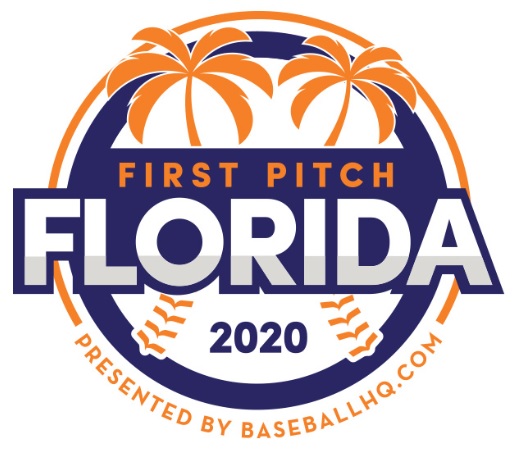 Inaugural Event!
February 28-March 1, 2020
St. Petersburg, FL
A few seats still left!