MINORS: 2017 Midseason Top 50 prospects
By Chris Blessing

@C_Blessing
July 14th, 2017 12:05am
Midseason prospect list time is upon us at BaseballHQ.com. The MLB All Star break gives us ample opportunity to examine minor league performance thus far this season.
Our process is similar to the pre-season HQ100. Our minors team individually researched players, talked with sources, determined eligibility and compiled lists 50-to-60 prospects strong. We combined the results of Rob Gordon, Jeremy Deloney, Chris Blessing, Brent Hershey, Nick Richards and Matthew St-Germain into one list—the BaseballHQ.com Midseason Top 50. You can download the combined and individual lists in Excel format here.
The cumulative list appears below. Please note players who have exhausted their rookie status, 2017 draftees and prospects currently in the majors or who have already spent a significant time in the majors are excluded from our list. We also didn't rank any recent international signees, including Luis Robert. While the amateur reports on all these recent additions have been encouraging, there isn't enough information regarding these players as pros to realistically rank them on our lists.
The list of graduated players from our HQ100 list in January include some real heavyweights: Andrew Benintendi, Dansby Swanson, Tyler Glasnow, Manuel Margot, Cody Bellinger, Aaron Judge and others. Some prospects, such as Clint Frazier and Bradley Zimmer, are currently in the majors but are expected to lose their rookie eligibility by the end of this season are not included on our list.
Links from each of the players go to the team Organization Report page from last winter, which includes a full scouting report. At the end of the cumulative list, Rob Gordon addresses five risers from the HQ100, and Chris Blessing examines five players who have fallen in the ranking. Of course, we welcome your own questions/observations in the comments section below. Enjoy!
2017 Midseason Top 50 Prospects
1 Yoan Moncada, 2B CHW
2 Amed Rosario, SS, NYM
3 Victor Robles, OF, WAS
4 Vladimir Guerrero Jr, 3B, TOR
5 Rafael Devers, 3B, BOS
6 Brendan Rodgers, 2B, COL
7 Eloy Jimenez, OF, CHW
8 Ronald Acuna, OF, ATL
9 Gleyber Torres, SS, NYY
10 Lewis Brinson, OF, MIL
11 Alex Reyes, RHP, STL
12 Brent Honeywell, RHP, TAM
13 Kyle Tucker, OF, HOU
14 Nick Senzel, 3B, CIN
15 Francisco Mejia, C, CLE
16 Michael Kopech, RHP, CHW
17 Willy Adames, SS, TAM
18 Ozzie Albies, 2B, ATL
19 Mitch Keller, RHP, PIT
20 Franklin Barreto, 2B, OAK
21 Walker Buehler, RHP, LAD
22 Austin Meadows, OF, PIT
23 Kolby Allard, LHP, ATL
24 Sixto Sanchez, RHP, PHI
25 Nick Gordon, SS, MIN
26 Derek Fisher, OF, HOU
27 Bo Bichette, SS, TOR
28 Triston McKenzie, RHP, CLE
29 J.P. Crawford, SS, PHI
30 Juan Soto, OF, WAS
31 A.J. Puk, LHP, OAK
32 Alex Verdugo, OF, LAD
33 Yadier Alvarez, RHP, LAD
34 Mike Soroka, RHP, ATL
35 Lucas Giolito, RHP, CHW
36 Fernando Tatis Jr, SS, SD
37 Blake Rutherford, OF, NYY
38 Jay Groome, LHP, BOS
39 Carson Kelly, C, STL
40 Anderson Espinoza, RHP, SD
41 Cal Quantrill, RHP, SD
42 Kevin Maitan, SS, ATL
43 Scott Kingery, 2B, PHI
44 Jorge Alfaro, C, PHI
45 Corey Ray, OF, MIL
46 Leody Taveras, OF, TEX
47 Dominic Smith, 1B, NYM
48 Anthony Alford, OF, TOR
49 Jorge Mateo, SS, NYY
50 Kyle Lewis, OF SEA
Risers
Coming into the 2017 season Ronald Acuna (OF, ATL; HQ100 #81/midseason #8) was considered a potentially elite level prospect, but one who had work to do and was a long way away from the majors. The 19-year-old Acuna was the Braves #7 prospect with a grade of 9E. A half season later, and Acuna has mashed his way to Triple-A (just promoted this week) and has jumped to #8. All Acuna has done this year is slash .307/.357/.497 with 15 doubles, 6 triples, 12 home runs, and 32 stolen bases between High-A and Double-A. At this rate it would not be unreasonable to think that Acuna will make his big league debut in early 2018, with an outside chance of sniffing the majors at the tail end of this year. Acuna has the tools to be a 20/20 player very soon. (Also see Brent Hershey's report on Acuna from the 2017 Futures Game last weekend.)
The Indians signed Francisco Mejia (C, CLE; #56/#15) signed out of the Dominican Republic in 2012 and while scouts liked his switch-hitting bat, they projected below-average power and questioned his ability to stick at catcher. Since then, Mejia has improved in all aspects of the game and has developed into one of the better pure hitters in the minors. Mejia emerged on the national scene with his 50-game hit streak in 2016, but needed to prove he was no fluke. Mejia continues to prove his critics wrong and on the year is hitting .339/.386/.546 with 16 double and 9 home runs at Double-A. Mejia has also worked hard to improve his receiving and framing skills and now has a chance to stick behind the dish, allowing him to move up to #15.
Heading into his junior year at Vanderbilt, Walker Buehler (RHP, LA; NR/#21) was considered a potential top 5 pick in 2015, but an elbow injury that resulted in Tommy John surgery caused him to fall to back end of round one (24th overall). Buehler has returned to full health in 2017 and has been lights-out, going 2-2 with a 2.48 ERA, 17 BB/83 K in 61.2 IP between High-A and Double-A. Buehler features a plus 93-96 mph heater and backs it up with a curve, cutter, and developing change-up. Buehler now looks to be on the fast-track to the majors and profiles as a solid #2 starter.
Bo Bichette (SS, TOR; NR/#27), the youngest son of former major leaguer Dante Bichette, continues to exceed expectations. When drafted there were concerns about his size, athleticism, and lack of projection, but Bichette's hit tool has developed more quickly than anticipated and more than makes up for his average glove. Bichette has a quick RH stroke with plus power, a good understanding of the strike zone, and good bat-on-ball skills. The jury is still out as to whether or not he can stick at shortstop and long-term Bichette profiles as an offensive-minded 2B. Bichette started his career well, hitting .427 in 87 Rookie League AB last year and has been red-hot in 2017 slashing .378/.444/.615 with 32 doubles, 10 home runs, and 12 steals for Low-A Lansing. He was moved up to High-A Dunedin this week, and also was profiled as part of our Futures Game coverage.
The Phillies Sixto Sanchez (RHP, PHI; NR/#24) has made quite an impression in his first year of full-season ball. The 18-year-old righty signed out of the Dominican Republic in 2015 for the bargain basement price of $35,000. His plus fastball regularly sits at above 95 mph, topping out at 101 mph with good late movement and he backs it up with a curveball and change-up, both of which show above-average potential. At 6-0, 185 Sanchez lacks the power-pitching frame most teams are looking for, but he pounds the strike zone with uncanny frequency has has dominated much older competition in the South Atlantic League (Sanchez is still 18 years old). In 11 starts Sanchez is 4-3 with a 2.88 ERA, 6 BB/54 K in 56.1 IP.
Fallers
Where have you gone Lucas Giolito (RHP, CHW; #5/#35)? He was the best pitching prospect in baseball at one time. Then, his fastball became straight and his filthy curveball lost its plus-plus action. Some scouts have hinted at work ethic issues that have caused Giolito to struggle somewhat. As far as we're concerned, we have guarded hope Giolito can find the spark again and right the ship. We're just not as optimistic as we were in the pre-season.
J.P. Crawford's (SS, PHI; #7/#29) drop wasn't as steep as Giolito's. However, it was still significant. Many believed Crawford would have pushed his way into a weak Phillies lineup by now. However, his performance in Triple-A for much of the first half has mirrored the performance of the parent club all-around. Some have questioned whether he has the bat to be a significant fantasy producer at maturity. Furthermore, if he doesn't bring a bat to the table, what significant tool does he bring that will make him a viable option? Though he's rebounded a bit in the past several weeks, Crawford has a chance to fall even further off this board if he doesn't find his hit tool soon enough.
It's a low blow to include another Phillies prospect on this list. However, our pre-season ranking of Mickey Moniak (OF, PHI; #28/NR) was over-ambitious. Moniak has struggled to showcasing the tools that made him the first pick of the 2016 draft in the full-season South Atlantic League. Early reports suggest he was completely overmatched by a league it was assumed he would do well in. As of late, there have been signs of light. All hope isn't lost for Moniak owners—but for now, owners should temper their expectations a little.
Tyler O'Neill (OF, SEA; #41/NR) enjoyed a dynamite 2016 in Double-A, leading the Southern League in home runs and his team to the league championship. His 2016 numbers came out of nowhere, as he cut down his strikeouts and increased his hard hit rate. O'Neill has taken a step back in productionin 2017, as Triple-A has proven more difficult than many would have predicted. His strikeout rate, while not at 2015 levels, has increased significantly and he's not driving the ball out of the ballpark at the same frequency. Owners can take the lower average and higher strikeout rate. Unfortunately, there is no room to take a decreasing HR rate if he proves to be a one-dimensional hitter.
This may be a midseason top 50 first; where one player has appeared in the "fallers" section for two years in a row. This time, Carson Fulmer (RHP, CHW; #51/NR) has likely fallen completely off list consideration. Fulmer has struggled mightily with fastball command since becoming a professional. The White Sox have altered his mechanics some trying to improve his command. Thus far, those mechanical alternations have had a negative effect and has caused his other pitchers to suffer as well. Long term, Fulmer looks like a reliever. However, high leveraged situations may not be in the offering anytime soon.
For more information about the terms used in this article, see our Glossary Primer.
Free Weekly eNewsletter
The industry's #1 analytical weekly e-mail newsletter is ABSOLUTELY FREE!
More Information
Shopping Cart
Listen to Baseball HQ's weekly audio programs.
Subscribe today!
Learn More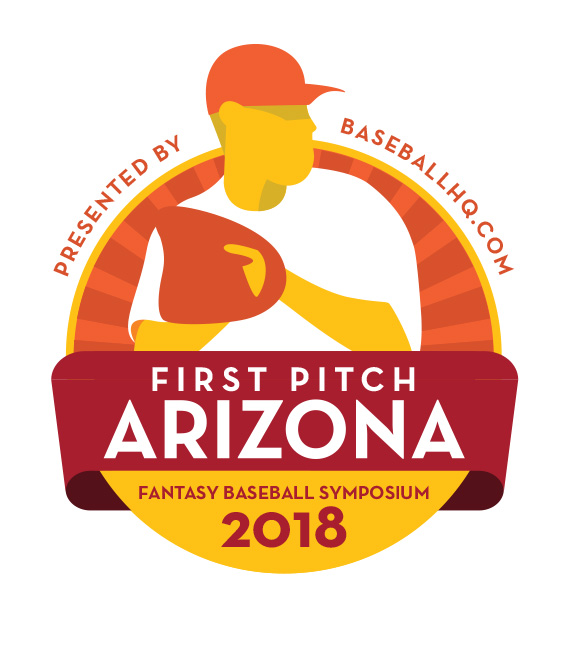 Nov 1-4, 2018
EARLY-BIRD REGISTRATION NOW OPEN!