MINORS: 2013 top catcher prospects
By Robert Gordon
February 8th, 2013 12:03am
This week we kickoff our annual review of the top prospects in baseball by position. We start with the most demanding position on the diamond, the catcher. If anything, this year's crop of catching prospects is even thinner than in previous years.
In retrospect, 2012 looks to have been a banner year as a number of high-end backstops secured regular playing time in the majors. Jesus Montero (SEA), Willin Rosario (COL), Devin Mesoraco (CIN), Yasmani Grandal (SD), Derek Norris (OAK), and Tyler Flowers (CHW) all had notable breakthroughs, at least in playing time. While injuries and trades can result in unforeseen opportunities, it seems unlikely that this year's group will have the same impact, either in the 2013 or over the long haul.
The dollar ranges listed below represent projected values for 2013 and are broken down in $5 dollar increments. (See a more detailed scouting report on each player by following the link to his team's organization report.)
$5-$10
Rob Brantly (MIA)
Travis d'Arnaud (NYM)
Both Brantly and d'Arnaud changed organizations in 2012, with Brantly coming over from the Tigers in the Anibal Sanchez (RHP, DET) deal in July while d'Arnaud was the centerpiece of the R.A. Dickey (RHP, TOR) deal in December. Long-term, d'Arnaud has a much higher upside, both offensively and defensively, but Brantly will enter the year as the Marlins starting catcher. Brantly has improved defensively and nailed 33% of baserunners while in the minors, but he remains a work in progress with his blocking, receiving, and game calling. Still, fantasy owners, especially those in NL-only formats, should not overlook Brantly. He doesn't have much power, but has a track record of hitting for average and has the potential to hit .280 with 10-15 home runs. Don't expect miracles, but he could beat our $7 projection and should get plenty of plate appearances.
As of early February, the Mets are saying that d'Arnaud will start 2013 in the minors. He was in the midst of an impressive breakout in 2012 (.333/.380/.595 with 16 HR in 279 AB), when he tore his PCL in June and missed the rest of the season. He is an above-average defender and has the potential to be an All-Star backstop, though he can be overly aggressive at the plate. Projecting d'Arnaud's playing time in 2013 is bit tricky, but it isn't too difficult to envision a scenario where he outplays projected starter John Buck (C, NYM). By mid-season, it's likely that d'Arnaud, Zach Wheeler (RHP), and Matt Harvey (RHP) will be the face of the Mets rebuilding efforts.
$1-$5
Mike Zunino (SEA)
Sebastian Valle (PHI)
Evan Gattis (ATL)
Zunino (SEA), Valle (PHI), and Gattis (ATL) could see extended action in the majors in 2013, but are long-shots to do so. Zunino was the 3rd overall pick in the 2012 draft and had a very impressive pro debut, hitting .360/.447/.689 between rookie ball and Double-A. He is a solid defender whose offensive upside looks a lot more optimistic after his debut, but the Mariners will reportedly give most of their starts to Jesus Montero and will not likely rush Zunino. Still, there was a reason Montero saw most of his action at DH in 2012 and if he falters, Zunino could be up earlier than anticipated. Sebastian Valle doesn't seem to have the same offensive upside as he did two years ago, but he does have some nice power and with Carlos Ruiz suspended for the first 25 games, he see some early season action in Philadelphia. Evan Gattis looks to be a late-bloomer after taking a non-traditional path to the majors. Gattis is well below-average defensively, but could see some action behind the plate as Brian McCann isn't ready to go at the start of the season. Gattis is a professional hitter with above-average power.
Overall Top 15 Catching Prospects
1. Travis d'Arnaud, NYM
2. Mike Zunino, SEA
3. Gary Sanchez, NYY
4. Austin Hedges, SD
5. Jorge Alfaro, TEX
6. Christian Bethancourt, ATL
7. Rob Brantly, MIA
8. Blake Swihart, BOS
9. Tommy Joseph, PHI
10. Stryker Trahan, ARI
11. Steve Bean, STL
12. Wyatt Mathisen, PIT
13. Max Stassi, HOU
14. Sebastian Valle, PHI
15. Carlos Perez, HOU
Long-term Zunino (SEA) and d'Arnaud (NYM) are the two best catching prospects in baseball and both should reach the majors this year. Zunino might take a bit longer to work his way into a full-time role, but that should happen by spring 2014 at the latest.
Some of the catchers on this list are there because of their defensive prowess, but might not have significant fantasy potential. Christian Bethancourt (ATL), for example, is one of the better defenders in the minors, but his career stat line is now .265/.297/.356 and it doesn't look like he will provide much in the way of offense. Similarly, Max Stassi, recently traded to the Astros, has a good glove and decent power, but also a career line of .246/.322/.403.
On the flip side, there are a number of offensive-minded backstops who will have to work hard to stay behind the plate. Stryker Trahan (ARI) was the 26th overall pick in the 2012 draft and had an impressive debut, hitting .281/.422/.473 with 5 HR and 40 BB/48 K, but few see him as a long-term catcher. Tommy Joseph (PHI) hit 22 home runs in the CAL in 2011 and has some of the best raw power at the position, but he also strikes out a ton. He has a plus arm, and nailed 40% of runners in '12, but is not particularly agile behind the plate.
There are a handful of prospects who grade out as above-average on both sides of the ball. Unfortunately, they are all currently further away from the majors. These include Austin Hedges (SD), Jorge Alfaro (TEX), Wyatt Mathisen (PIT), and Steve Bean (STL), but none of the four played above Low-A in 2012. These would be decent targets in deeper dynasty formats, especially those that require two catchers, but might not reach the majors until 2015.
For definitions and benchmarks of BaseballHQ.com's most-used terms, see our Glossary Primer.
For more information about the terms used in this article, see our Glossary Primer.
Free Weekly eNewsletter
The industry's #1 analytical weekly e-mail newsletter is ABSOLUTELY FREE!
More Information
Shopping Cart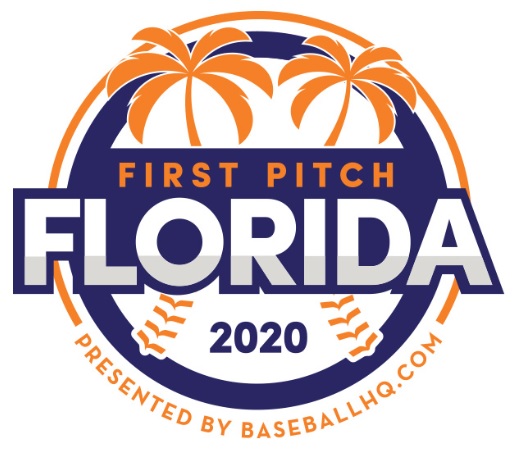 Inaugural Event!
February 28-March 1, 2020
St. Petersburg, FL
Early-bird registration now open!