MINORS: 2013 College World Series preview
By Chris Lee
June 14th, 2013 11:04pm
After three-and-a-half months of regular season play and two weekends of playoffs, college baseball's World Series is upon us, starting when Mississippi State and Oregon State open the tournament Saturday June 15 at 3 pm Eastern. The eight team field is broken into a pair of double-elimination brackets: the teams in the first game paired with Indiana and Louisville in one bracket; North Carolina, North Carolina State, UCLA and LSU in the other. Winners of each bracket will then play a best two-of-three series starting Monday, June 24 to determine the champion.
The field lost a bit of luster when national seeds Vanderbilt (2), Cal State Fullerton (5), Virginia (6), Florida State (7) and Oregon (8) were all tossed from the field before getting to Omaha. Still, the teams replacing them have plenty of players worth watching. Here's a look at a few guys from each squad who might be worth of fantasy ownership down the line. Recent 2013 draftees noted by organization and round selected.
Indiana
The Hoosiers can flat-out hit, as perennial power Florida State discovered when IU pounded the Seminoles for 21 runs in two games in Tallahassee last weekend.
Third baseman Dustin DeMuth (MIN, rd 8; .389/.443/.564) was the first Hoosier hitter picked this year, but IU's most gifted batsmen seem to be a pair of younger guys. Sophomore first baseman Sam Travis (.313/.455/.545) is getting some draft buzz for 2014, but the guy to watch is catcher Kyle Schwarber (.376/.468/.674, with 18 homers in 224 ABs). Some question whether he's an MLB catcher, but his bat is so good that he's considered a first-rounder for 2014, regardless of position.
On the pitching side, 6-foot-10, 250-pound Aaron Slegers (MIN, rd. 5) pitched just 10 innings the last three seasons due to injuries, and posted a 2.13 ERA in 97 innings this spring. He operates in the low-90s with good control (15 walks), but needs to amass more strikeouts (just 54 Ks) to take the next step.
Louisville
A lot of this year's Omaha teams are pitching-rich, but perhaps none more than the Cardinals. Pitchers Dace Kime (CLE, rd. 3; 3.01 ERA, 67.1 IP, 81/20 K/BB) was the first Cardinal drafted last week, but 6-foot-7 right-hander Jeff Thompson (DET, rd. 3; 2.00 ERA, 103.1 IP, 109/33 K/BB) looked like one to get excited about after working deep into a game against Vanderbilt last weekend. He has three pitches to help keep hitters off balance, and the power to also blow them away. Kime has similar size and skills, but didn't move into the starting rotation until late in the season, so durability is an unknown.
College closers usually aren't a good bet to be MLB closers, but you might note the name Nick Burdi just in case. The sophomore struck out 61 in 34.2 innings, walked 13 and didn't give up a homer. When Burdi dials it up, he can hit triple-digits on the radar gun.
LSU
The Tigers are immensely talented, but there's not a sure-fire MLB star among the players just drafted.
Right-handed pitcher Ryan Eades (MIN, rd. 2; 2.79 ERA, 100 IP, 78/32 K/BB) and second baseman JaCoby Jones (PIT, rd. 3; .299/.395/.459) were both high picks last week. But there are flaws with each: Eades, despite a low-90s fastball and a three-pitch mix, had labrum surgery in high school and never really dominated in college. And though scouts have always loved Jones' 6-foot-3, 200-pound frame, his athleticism and his ability to also play center and short, he suffered from hand issues this spring and never quite showed the top-end power or stolen-base potential that his tools suggested.
The draft-eligible Tiger that the scouts didn't like as much, first baseman/right fielder Mason Katz, probably has the best shot at making a fantasy impact. The knock on Katz is a long swing, but Katz has a good eye (37 BB, 38 Ks in 238 ABs) and consistently hit for power (28 HRs the last two seasons combined).
Two other players of note are freshman shortstop Alex Bregman (.380/.426/.562, plus 16-17 SBs) and Aaron Nola, a right-hander who followed an outstanding freshman campaign with an even better sophomore year (1.68 ERA, 118 IP, 117/17 BB/K). The only knock on Nola is his size (6-foot-1, 185 lbs.), as he's got the power and control needed for success.
Mississippi State
Among players just drafted, probably nobody should excite fantasy owners more than Padres' first-rounder Hunter Renfroe (.360/.445/.644, pictured above), who has every bit as much power as you'd expect from a 6-foot-1, 216-pounder. Renfroe hit very well in wooden bat leagues and though he's more than likely going to be a right fielder, the fact that he played center field at MSU tells you that defense won't keep him off the field. Throw in a decent eye at the plate, and there's considerable upside without a great degree of risk.
North Carolina
Perhaps the talk about the tournament has been about Carolina coach Mike Fox pulling out all the stops in order to advance this far. That includes throwing a number of starting pitchers one and two days after they'd started games earlier in the tournament for the Tar Heels. One of those is Kent Emmanuel (HOU, rd. 3; 2.11 ERA, 110.2 IP, 79/22), his No. 1 starter. Fox had Emmanuel throw 124 pitches in his start, then trotted him back out for 51 more two days later. Not surprising, his velocity was down. Scouts like his command and pitch mix, but the abuse coupled with a lack of dominance puts Emmanuel further down the list of players to watch in this tournament.
However, you don't want to miss watching third baseman Colin Moran, whose incredible Eye (55 walks, 20 Ks) got him notice, and the late-developing power (13 homers, .579 slugging) vaulted him to the No. 6 overall pick by the Marlins. Moran's not going to run, but if you're looking for a high-average hitter with decent power, he's about as good a college prospect as you'll find.
North Carolina State
The Wolfpack may well have the first and second picks (probably in reverse order) for next year's draft in shortstop Trea Turner and right-handed pitcher Carlos Rodon.
Turner (.378/.460/.571) burst on the scene by stealing an incredible 57-of-61 bases as a freshman, and added a little more power (seven homers) as a sophomore. Rodon was the first freshman to ever earn Atlantic Coast Conference Pitcher of the Year honors, and struck out 170 against 42 walks in 118.1 innings as a sophomore. There's nothing to dislike about Rodon: he's big (6-foot-3, 234 lbs.), can hit the upper 90s and can throw a wide variety of pitches.
Oregon State
The Beavers are one of college baseball's top programs, but don't put out elite MLB talent to match. This year, it's pitchers Ben Wetzler (PHI, rd. 5; 2.11 ERA, 89.2 IP, 77/30 K/BB) and Matt Boyd (TOR, rd. 6; 2.13 ERA, 122.2 IP, 110/31 K/BB). Boyd projects as the more interesting of the two; he's a reliever who just began starting this year and a mix of pitches and arm angles makes him effective.
Sophomore outfielder Michael Comforto (.320/.444/.515) projects as a potential first-rounder next season. He combines nice power (24 homers over two seasons) with solid plate discipline (43/39 K/BB).
UCLA
On the other hand, the Bruins have been great in terms of both college success and producing major-league talent. This year, UCLA doesn't have any can't-miss 2013 draftees; though Nick Vander Tuig (SF, rd. 6; 2.37 ERA, 114 IP, 81/17 K/BB) and Adam Plutko (CLE, rd. 11; 2.35 ERA, 111 IP, 77/27 K/BB) were the highest picks. Plutko was a weekend starter his first two years and showed more dominance then. Some think he could be a big-league rotation guy, but control has been an issue.
Top 10 fantasy prospects in Omaha 2013
1. Carlos Rodon, North Carolina St. (sophomore)
2. Hunter Renfroe, Mississippi St.
3. Colin Moran, North Carolina
4. Aaron Nola, LSU (sophomore)
5. Kyle Schwarber, Indiana (sophomore)
6. Trea Turner, North Carolina St. (sophomore)
7. Alex Bregman, LSU (freshman)
8. Jeff Thompson, Louisville
9. Michael Comforto, Oregon St.
10. Mason Katz, LSU
For more information about the terms used in this article, see our Glossary Primer.
Free Weekly eNewsletter
The industry's #1 analytical weekly e-mail newsletter is ABSOLUTELY FREE!
More Information
Shopping Cart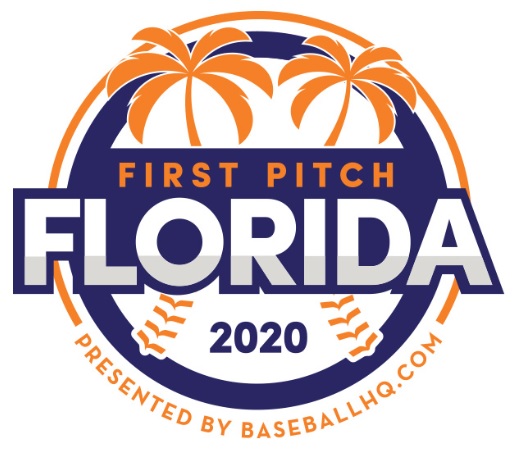 Inaugural Event!
February 28-March 1, 2020
St. Petersburg, FL
Early-bird registration now open!