MINORS: 2013 Breakout Candidates
By Robert Gordon
April 26th, 2013 11:04pm
Now that the winter weather seems to have finally loosened its grip on much of the country, it is time to turn our attention to early-season breakout candidates. Each year we see a number of talented but unpolished prospects make the necessary adjustments to fuel a breakout season. Below we look at some early candidates who are worth monitoring as the season progresses. We also kick off our 2013 amateur draft coverage with a scouting report on likely first overall pick Mark Appel (RHP, Stanford).
2013 MINOR LEAGUE BREAKOUT CANDIDATES
White Sox hurler Erik Johnson (RHP) doesn't get as much attention as he should. At 6'3" 240, Johnson has a strong, stocky frame and commands a nice four-pitch mix that includes a 90-96 mph fastball, a plus slider, a good curve, and a change-up that is a work in progress. Johnson does pitch with some effort, but has smoothed out his mechanics and has good overall command. If Johnson can figure out a way to develop a consistent and effective change-up, he has the potential to develop into a solid #2 starter. After four starts for Double-A Birmingham, the 23-year-old Johnson is 2-0 with a 1.07 ERA and 5 BB/25 K.
The Atlanta Braves Alex Wood (RHP) slipped to the second round of the 2012 draft before the home-town Braves nabbed him with the 85th pick. Wood's funky delivery and previous Tommy John surgery caused some teams to take a pass despite the fact that he was effective in his junior year at Georgia. Wood has a good 90-94 mph fastball, a solid change, and below-average curveball. He mixes in some deception and above-average fastball command. Wood sparkled in his pro-debut and was jumped over High-A to start 2013. After four starts he has an ERA of 0.82 with 4 BB/25 K.
The Minnesota Twins might be in rebuilding mode at the major league level, but they have one of the best all-around players in the minors in 19-year-old Byron Buxton (OF). Buxton was the second overall pick in the 2012 draft and was challenged by the Twins who sent him to full-season ball in the pitcher-friendly MWL. There were some concerns that Buxton was a bit raw in his approach at the plate and might not be ready for full-season action, but he has gotten off to a fantastic start despite being one of the youngest players in the league. After the first 18 games, Buxton is hitting .404/.514/.614 with 2 home runs and 7 SB. If Buxton can translate his plus bat speed into game useable power, he has the potential to be a true 5-tool talent.
The Mets Rafael Montero (RHP) did not make his professional debut until he was 20, but is quickly making up for lost time. At 6"0" 170, Montero is slender but is still able to generate solid velocity on his 90-93 mph fastball. Montero also has a plus slider and a decent change-up, but his real calling card is his ability to locate to all parts of the plate. In four starts for Double-A Binghamton, Montero has a 1.59 ERA with 1 BB/27 K and a 0.71 WHIP.
The Orioles got a steal when they picked Nick Delmonico (3B/1B) in the sixth round of the 2011 draft. Delmonico missed some time last year with a knee injury, but has nice offensive upside. He can play both 3B and 1B and is off to a nice start—13-for-40 with 2 home runs and 11 BB/11 K. His solid approach at the plate should enable him to hit for average with decent power.
Travis Jankowski (OF, SD) doesn't have a ton of power, but should be one of the more exciting and athletic players in the CAL this year. The 21-year-old Jankowski was the 44th pick in the 2012 draft after an impressive collegiate career at SUNY Stony Brook. Jankowski is a plus runner with an advanced understanding of the strike zone. He makes consistent contact and has a good line-drive approach that allows him to use his speed effectively. He makes all of the plays in CF and is a heady player. The lack of power means he has to get on base and steal to have value, but he is doing exactly that to start the year and has a .402 OB% and is 11-for-13 in stolen base attempts.
Garrin Cecchini (3B, BOS) is the older brother of 2012 first rounder Gavin Cecchini, and Garrin seemed poised for a breakout in 2013. Cecchini is a pure hitter with moderate power and a good understanding of the strike zone. He finally seems to be healthy after a series of minor injuries limited his production in his full-season debut. Cecchini is a solid defender at 3B with good hands and a strong arm. He hit just four home runs a year ago, but did stroke 38 doubles and is off to a nice start in 2013, hitting .344/.440/.547 with 11 BB/11 K and 7 SB for High-A Salem.
The Marlins Adam Conley (LHP) frequently gets overshadowed by former teammate Jose Fernandez, but has the stuff and experience to be a solid big-league starter in his own right. The 23-year-old Conley struggled when moved up to High-A in the second half of 2012, but has very good stuff and looks poised for a breakout. Conley has a plus 92-95 mph fastball that tops out a 97 and he backs that up with a slider and a change-up. Both off-speed offerings need to become more consistent, but he does have good command. After four starts for Double-A Jacksonville, Conley has a 3.00 ERA with 3 BB/20 K in 18 IP.
Power hitting 1B aren't exactly in short supply, so the road to the majors can be torturously slow. The A's Max Muncy is hoping to accelerate that process with a breakout in 2013. Muncy barrels the ball consistently and has the plate discipline and OB ability that the A's have historically valued. He fields the ball well and has the hands and arm to play 3B or even a corner OF slot, but is a below-average runner and so is likely limited to 1B in the majors. So far, the 22-year-old Muncy is loving the CAL where he is hitting .315/.447/.671 with 8 home runs and 17 BB/14 K.
The Dodgers Zack Lee (RHP) created quite a stir in 2010 when he was drafted and signed away from a full-ride scholarship to play football at LSU. Since then, Lee has pitched well and made steady progress, but has yet to have a breakout. Lee has a good 90-94 mph sinking fastball, a curve, slider, and change-up. All pitches have potential, but still need work. The Dodgers have pushed the 21-year-old right-hander aggressively in the past, but this year decided to slow him down. Instead of moving Lee up to the hitter-friendly PCL, the Dodgers opted to return Lee to Double-A Chattanooga where he made 13 starts a year ago. So far, that decision seems to be paying off and Lee is 2-0 with a 1.17 ERA.
The Rockies Chad Bettis (RHP) missed all of 2012 with triceps injury, but is 100% this spring and looks poised to have a big season. The 24-year-old right-hander has a fastball that sits in the mid-90s and tops out at 97 mph and he backs it up with a good hard slider and an inconsistent change-up. Bettis has struggled with control in the past, but also struck out 9.8 per nine innings in '11. Early in the year, Bettis looks fantastic and is overpowering hitters. Through four starts he is 1-1 with a 2.91 ERA, 2 BB/26 K in 21.2 IP.
The Yankees Rafael De Paula (RHP) was suspended in 2009 for provide MLB with fake birth documents and was unable to come to the U.S. until this year. De Paula is a strong-armed right-hander who has a plus fastball that tops out at 98 mph and a decent curveball. Because of the long delay in getting to the U.S., he is still a bit raw, but has tremendous long-term potential. After four starts for Low-A Charleston, De Paula has struck out 33 in 17.1 IP and is a name to keep an eye on.
Injury Update:
The Orioles, and fantasy owners across the country, are holding their collective breath while top prospect Dylan Bundy (RHP, BAL) is on the DL with a sore elbow. Bundy is slated to visit orthopedic surgeon Dr. James Andrews on April 29. If he needs Tommy John surgery, he will miss all of 2013. When healthy, Bundy has some of the best stuff in the minors, highlighted by a 93-98 mph fastball and a plus curve and change.
2013 Draft Player Profile:
Mark Appel (RHP, Stanford) and his agent, Scott Boras, took a huge gamble when they turned down $3.8 million the Pirates offered the 8th pick in the draft in 2012. Instead of signing with the rebuilding Pirates, Appel returned to Stanford for his senior year and for now, that gamble seems to paying off. In nine starts at Stanford, the 6'5" right-hander is 7-2 with a 1.54 ERA, 12 BB/ 84 K, and 3 complete games. His Dom rate has jumped from 7.0 as a sophomore to 12.5 as a senior and he has a polished three-pitch mix. It will be interesting to see who drafts Appel and how the negotiations progress. Coming into the year, the assumption was that Appel and Boras would have little leverage in negotiations because he wouldn't be able to go back to college, but it is worth noting that college seniors are not required to sign by the July 13, 2013 signing deadline. Whoever picks Appel could be forced to hold on to their allotted bonus money until after the signing deadline and would not be able to reallocate that money to other picks.
For more information about the terms used in this article, see our Glossary Primer.
Shopping Cart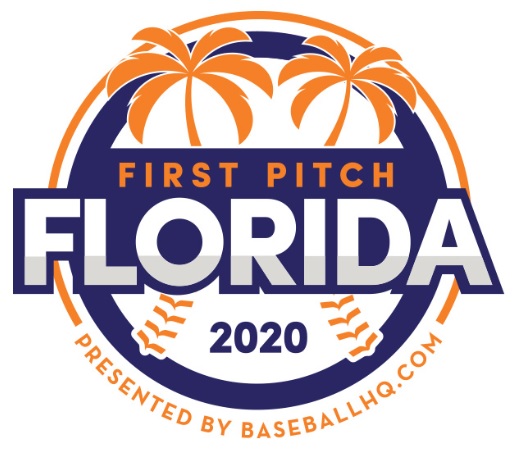 Inaugural Event!
February 28-March 1, 2020
St. Petersburg, FL
A few seats still left!