MINORS: 2013 Arizona Fall League preview
By Jeremy Deloney
September 26th, 2013 11:03pm
The Arizona Fall League begins October 8 and this year's rosters are packed with excellent prospects who have a chance to become outstanding big leaguers. Similar to past years, the pitching ranks are quite thin, but there are several position players worthy of acclaim. Rob Gordon and Jeremy Deloney analyzed the six rosters and provide their assessments on some of the top pitchers, players, and sleepers to follow during the 2013 AFL season.
See these players and much more at First Pitch Arizona, a weekend fantasy baseball conference, October 31-November 3, 2014, in Phoenix. Click here for more details and to register.
Salt River Rafters
MLB Teams: Arizona Diamondbacks, St. Louis Cardinals, Toronto Blue Jays, Tampa Bay Rays, and Colorado Rockies.
Roster summary: The Salt River club lacks the impact bats typical of most fall league teams and could struggle to score runs. The Rafters do not have a Top 100 prospect on their roster and their best position players—Kyle Parker (OF, COL), Richie Shaffer (OF, TAM), Stephen Piscotty (OF, STL), Tim Wheeler (OF, COL), and James Ramsey (OF, STL)—all have questions regarding their ability to become major league regulars. On the mound, the Rafters have two power arms in 5'9" Marcus Stroman (RHP, TOR) and rehabbing Aaron Sanchez (RHP, TOR). If Tyler Matzek (LHP, COL) and Mike Montgomery (LHP, TAM) can harness their raw stuff, Salt River could have one of the more effective rotations in the AFL.
Best Position Player: Kyle Parker (OF, COL) has as much raw power as any prospect in the AFL. Parker, a former college QB, has a decent arm, but is a below-average runner, meaning he is likely destined for LF in the majors. As a result, he needs to hit for average and power. The power is already present, as Parker hit 23 home runs for a second consecutive season, but a .288 average in Double-A and a drop in his walk rate raise concerns about his long-term potential. Parker needs a strong showing in the AFL to prove he is ready to challenge for a roster spot in Colorado in 2014.
Best Pitcher: Aaron Sanchez (RHP, TOR) is one of the better pitching prospects in the AFL, but continues to struggle with control and missed two months of action with a sore shoulder. When healthy, Sanchez features a plus 92-96 mph fastball, a wipeout curveball, and a good sinking change-up. Unfortunately he struggles to control all three offerings, leading to high pitch counts and shorts starts. Sanchez made 20 starts before in 2013, but logged only 86.1 innings. Opposing batters hit just .202 against him and the AFL will provide a Sanchez with a good test to see if he is ready for Double-A in 2014.
Sleeper Prospect: Jake Barrett (RHP, Diamondbacks) has the raw stuff to be an effective setup reliever or even a closer in the majors. The 22-year-old reliever has a plus mid-90s fastball that tops out at 98 mph and a plus hard slider. In 2013 Barrett notched 29 saves between High-A and Double-A to go along with a 1.21 ERA. He held opposing batters to a .197 BAA, walking 12 while striking out 59 in 52 IP. Barret was almost unhittable in the second half of the season and did not give up an earned run after the first week of July, posting an ERA of 0.36 after a promotion to Double-A.
Issues to watch: Tyler Matzek (LHP, COL), the 11th overall pick in the 2009 draft, continues to struggle with his control. After four minor league seasons, the hard-throwing Matzek has walked 6.3 batters per nine and needs a solid fall league to stay in the Rockies long-term plans. Mike Montgomery (LHP, TAM) faces similar issues. At one point, Montgomery was considered a top 25 prospect, but bouts of wildness and gopheritis have limited his effectiveness. Montgomery made some progress in 2013, but still has a lot of work to do.
Surprise Saguaros
MLB Teams: Cleveland Indians, Baltimore Orioles, Boston Red Sox, Milwaukee Brewers, and Texas Rangers.
Roster Summary: While lacking any elite level hitters, the Surprise roster should have a solid offense. Tyler Naquin (OF, CLE), Jorge Alfaro (C, TEX), Garin Cecchini (3B, BOS), Jonathan Schoop (2B, BAL), and Henry Urrutia (OF, BAL) all have potential with the bat. As is often the case in the AFL, the Saguaros don't have any high-profile pitching prospects. At one point Taylor Jungmann (RHP, MIL) was considered a potential mid-rotation starter, but control problems make him more of a back-end starter. The Orioles Branden Kline (RHP) has a good 92-95 mph fastball, but an ankle injury limited him to just 7 starts.
Best Position Player: Jorge Alfaro (C, TEX) is an athletic backstop who moves well behind the plate and has a plus arm, but continues to need work blocking balls and improving his footwork. Offensively Alfaro has plus raw power and hit 16 home runs for Low-A Hickory. He has good bat speed, but needs to make more consistent contact. Alfaro turned 20 in June and will be one of the younger position players in the AFL.
Best Pitcher: Eduardo Rodriguez (LHP, BAL) has a nice 90-94 mph fastball, an inconsistent slider, and a change-up that is occasionally a plus pitch. The 20-year-old lefty had a nice season, going 10-7 with a 3.41, 49 BB/125 K, and a .241 BAA in 145 IP between High-A and Double-A. He doesn't blow hitters away, but has some nice deception and moves the ball around in the strike zone, keeping hitters off balance.
Sleeper Prospect: Michael Ohlman (C, BAL) was an 11th round pick out of high school in Florida who had a breakout in 2013. Ohlman was off to a good start in 2012, but a shoulder injury and a 50-game suspension (drug of abuse) raised questions about his future potential. A full season in the Carolina League seems to have put him back on the prospect map and for the year, Ohlman hit .313/.410/.524 with 29 doubles and 13 home runs in 361 AB.
Issues to watch: It will be interesting to follow the Orioles Jonathan Schoop (INF) this fall. The 21-year-old had a decent season, hitting .278/.330/.460, but missed several months of action with a stress fracture in his back. Schoop did make his MLB debut in August and logged some time in late September. At this point, it isn't clear how Schoop fits into the Orioles long-term plans. He's seen action at 2B, SS, and 3B and with Brian Roberts slated for free agency, there is chance that Schoop contends for the starting 2B job next spring. A strong performance in the AFL could improve his chances.
Mesa Solar Sox
MLB Teams: Los Angeles Angles, Chicago Cubs, Washington Nationals, Detroit Tigers, and Oakland Athletics.
Roster Summary: The Solar Sox have the deepest offensive squad in the Arizona Fall League, featuring four Top 100 prospects—Albert Almora (OF, CHC), Brian Goodwin (OF, WAS), Jorge Soler (OF, CHC), and Addison Russell (SS, OAK). Mesa also boasts the 2nd overall pick in the 2013 draft, Kris Bryant (3B, CHC). The club was slated to be even deeper, but the Cubs announced that their top prospect, Javier Baez (SS, CHC), won't head to Arizona after playing a full season of action.
Best Position Player: The Cubs have the top position player on the Mesa squad in Albert Almora (OF). Almora hasn't shown much power yet, but he already has an advanced approach at the plate and makes consistent contact. Prior to being sidelined with a strained groin, the 19-year-old Almora hit .329/.376/.466 as one of the youngest players in the MWL.
Best Pitcher: While there isn't a standout hurler on the Mesa club, there are several solid mid-rotation prospects and none is more interesting than Matt Purke (LHP, WAS). Purke was a standout collegiate hurler at TCU, but has not looked the same since being drafted in the 3rd round of the 2011 draft. He had shoulder surgery in late 2012 and looked good once he returned, going 6-4 with a 3.80 ERA, 25 BB/82 K in 90 IP.
Sleeper Prospect: Devon Travis (2B, DET) had one of the better offensive seasons of any prospect in the minors hitting, .351/.418/.518 with 28 doubles, 16 home runs, 22 SB, and 53 BB/64 K. At 22, Travis, a former 13th round pick out Florida State, will need to prove that 2013 was no fluke.
Issues to Watch: While the AFL has a justly earned reputation for being thin on starting pitching prospects, over the past decade the league has churned out a large number of quality relievers. It is not at all uncommon to see 3-4 relievers each game break 95 mph. Mesa has several interesting relievers in Cam Bedrosian (RHP, LAA), Robert Benincasa (RHP, WAS), Ryan Dull (RHP, OAK), and Corey Knebel (RHP, DET). Kenebel, the 39th pick in the 2013 draft posted was 2-1 with a 0.87 ERA, 15 saves, 10 BB/41 K, and a .133 BAA in 31 innings and should continue to move up quickly.
Glendale Desert Dogs
MLB Teams: Los Angeles Dodgers, Miami Marlins, Cincinnati Reds, Minnesota Twins, Chicago White Sox
Roster Summary: The roster is stacked with high-upside position prospects, led by mega prospect Byron Buxton (OF, MIN). The left side of the infield is in good hands with Derek Dietrich (3B, MIA), Colin Moran (3B, MIA), and Corey Seager (SS, LA). There are several solid 2B on the roster, including Marcus Semien (CHW), Micah Johnson (CHW), and Eddie Rosario (MIN), though reports out of MIN indicate that Rosario is shifting back to the OF. This should be a fun offense to watch and the bench could be better than some AFL teams starting lineups.
Best Position Player: A handful of names could be the top position player on other rosters, but Byron Buxton (OF, MIN) stands out for his extremely impressive season in all facets of the game. He played all season as a 19-year-old and hit .334/.424/.520 with 12 HR and 55 SB between Low-A and High-A. His tools are off the charts and his makeup and work ethic are lauded, as well. He will likely be the #1 prospect on many lists entering '14.
Best Pitcher: Despite being a first round pick in '12, 22-year-old Andrew Heaney (LHP, MIA) has flown under the radar. It may be tempting for the Marlins to fast-track him given the success of Jose Fernandez. After posting a 0.88 ERA and 9.6 Dom in 12 starts in High-A, he was moved to Double-A where he continued his winning ways. With three above average to plus offerings, he could team with Fernandez to be a potent 1-2 combination.
Sleeper Prospect: He began the season late due to an elbow injury, but Max Kepler (1B/OF, MIN) showed excellent power upon his placement in Low-A. He has long been considered a toolsy prospect with high upside and the sheen has worn off a tad. However, he hit 9 HR in 236 AB while batting .237/.312/.424. The Twins are still very high on him.
Issues to Watch: The Twins big league rotation is filled with low strikeout arms with mediocre stuff. Prior to '13, they acquired Alex Meyer (RHP, MIN) from Washington and Trevor May (RHP, MIN) from Philadelphia. Meyer stands 6'9" and has a terrific fastball with velocity and movement while May has the ingredients to become a #2-3 type starter. Meyer looks to rebound from a sore shoulder and get his fastball back to the high-90s. If both pitchers show improvement in their command, they could be in Minnesota by midseason '14.
Peoria Javelinas
MLB Teams: Houston Astros, Seattle Mariners, San Diego Padres, Philadelphia Phillies, Kansas City Royals
Roster Summary: The Javelinas have a nice mix of solid pitching prospects and a few who have high ceilings. Keyvius Sampson (RHP, SD) has the biggest name, now that Danny Hultzen (LHP, SEA) won't pitch, but pitchers with big league experience such as Brandon Maurer (RHP, SEA) and Burch Smith (RHP, SD) look to build upon their rookie campaigns. The position players are decent and only a few stand out. Delino DeShields (2B/OF, HOU) will try his hand in the outfield to give him versatility.
Best Position Player: He only hit .260/.333/.390 with 4 HR between High-A and Double-A, but 21-year-old Austin Hedges (C, SD) has the potential to become a future Gold Glove winner in the very near future. He has such a knack for blocking and receiving that he could succeed on the big league level right now. He has an understanding of the strike zone as a hitter and could eventually hit double-digit HR while hitting .260+. That type of offensive production should be enough to warrant a starting spot in a few years.
Best Pitcher: Triple-A wasn't kind (7.11 ERA in 9 starts), but Keyvius Sampson (RHP, SD) was dominant in 18 starts in Double-A. He posted a 2.26 ERA, 2.9 Ctl, and 9.6 Dom for San Antonio in the Texas League. The 22-year-old can fire his fastball into the mid-90s, but the most improvement came with his curveball and overall command. He should be able to reach the big leagues by midseason in '14.
Sleeper Prospect: Relievers often don't get much publicity in the AFL, but 23-year-old Carson Smith (RHP, SEA) put himself on the map with a stellar '13 campaign and is one of the more intriguing arms in the league. At Double-A Jackson, he posted a 1.98 ERA, 3.1 Ctl, and 12.8 Dom. As an extreme groundball pitcher with a 90-95 mph fastball, he has a bright future and could eventually become a set-up man or closer down the line.
Issues to Watch: It isn't often you see a team send too many of their top prospects, but the Padres will use the AFL to test some of their youngsters. They placed Hedges, Cory Spangenberg (2B) and Tommy Medica (1B) along with pitchers Sampson, Smith, Johnny Barbato (RHP), and Adys Portillo (RHP) to form one of the more impressive lots from one organization. Portillo only started three games in Low-A in '13 while Barbato looks to rebound from a mediocre season in the bullpen.
Scottsdale Scorpions
MLB Teams: Atlanta Braves, San Francisco Giants, New York Mets, Pittsburgh Pirates, New York Yankees.
Roster Summary: The roster isn't stocked with premium talent, though there are a few position players who are intriguing. The pitching staff, outside of Jameson Taillon (RHP, PIT) and Kyle Crick (RHP, SF), is littered with uninspiring names and arms with middle reliever upsides. The Braves sent a few decent position players—Tommy LaStella (2B), Kyle Kubitza (3B), and Robby Hefflinger (OF)—but their normally strong pitching staff is mediocre at best.
Best Position Player: The Pirates are blessed with a plentiful farm system and Alen Hanson (2B/SS, PIT)) often gets overlooked. He played the entire season at SS, though his best position may be across the bag at 2B. The 20-year-old enjoyed a solid all-around campaign between High-A and Double-A by hitting .274/.329/.427 with 8 HR and 30 SB. He has some strength in his swing and could eventually develop 15-HR power.
Best Pitcher: Crick has significant upside, but Jameson Taillon (RHP, PIT) gets the nod in a terrific 1-2 tandem. He was a little more hittable than his stuff suggests, but he has high strikeout ability and can be quite dominant. He spent most of the season in Double-A before his promotion to Triple-A where he held his own as a 21-year-old. He had a 3.73 ERA and 8.9 Dom between the two levels. His mid-to-high 90s fastball and curveball are both plus pitches at present.
Sleeper Prospect: Gary Sanchez gets more publicity among Yankee backstop prospects, but 23-year-old Peter O'Brien (C, NYY) shouldn't be overlooked. He will work on his defense in the AFL, but his offensive package is outstanding. He slugged 22 HR between Low-A and High-A while hitting .291/.350/.544. There is some swing-and-miss in his game, but his strength and bat speed are more than sufficient.
Issues to Watch: The Yankees had high hopes for both Tyler Austin (OF) and Mason Williams (OF) in '13 and both fell short of expectations. Austin hit .257/.344/.373 with 6 HR in Double-A while Williams couldn't get going in High-A. The 22-year-old batted .261/.327/.350 with 3 HR before a late promotion to Double-A (.153/.164/.264 in 72 AB). As the Yankees big league roster continues to age, there could be room for both late in '14 or early '15.
For more information about the terms used in this article, see our Glossary Primer.
Free Weekly eNewsletter
The industry's #1 analytical weekly e-mail newsletter is ABSOLUTELY FREE!
More Information
Shopping Cart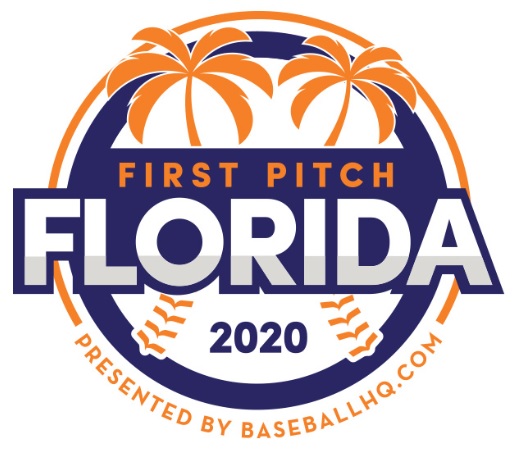 Inaugural Event!
February 28-March 1, 2020
St. Petersburg, FL
Early-bird registration now open!