MASTER NOTES: Whither Buxton?
By Patrick Davitt

@Patrickdavitt
April 14th, 2017 11:04pm
So... whaddya do if you own Byron Buxton?
One of the great things about BaseballHQ.com is mantras. We have more mantras than your average Shaolin temple. And in fact, repeating these mantras in a low, slow monotone is an excellent way to watch a ballgame, although the guy sitting next to you at the bar might scooch a few seats farther down.
One of the best BHQ mantras is, "Buy skills, not roles" (a variation is "draft skills, not stats"). Another mantra is "Once a player displays a skill, he owns it." A quick site search reveals some other, lesser-known mantras, such as "trade current picks for good cards if you are a contender" and "Never start a land war in Asia," though I might have messed up the search terms on that one.
But one of the best and most useful BHQ mantras, especially this time of the year, is "exercise excruciating patience." This one really matters if your first week has included performances by Francisco Liriano and Edwin Encarnacion. Liriano's one start so far lasted a third of an inning, with five earned runs, working out to an ERA of 135.00 (although the decimals here seem superfluous), and seven baserunners, a WHIP of 21.00 (ditto on the significant figures).
Encarnacion, meanwhile, has mashed his way to a .185 BA, a 63% contact rate, (10 strikeouts in 27 AB), one lousy HR and one RBI, and a .600 OPS. He has also grounded into not one but two bases-loaded double plays.
I happen to have both Liriano and Encarnacion, and I will be exercising patience, even though I feel like the Dustin Hoffman character in Marathon Man and Liriano and Encarnacion are taking turns playing the Sir Laurence Olivier role as the demented Nazi dentist.
I believe I have a good reason to exercise patience with these players. They have earned it with their track records. Over the last four seasons, Liriano has a 3.61 ERA, a Dominance Rate of nearly 10 K/9, and a Command Rate of 2.4 K/bb. Over that same time, Edwin has averaged a .270 BA, an 85% Ct%, 110 RBI, 90 runs, 38 HR, and a .905 OPS. So yeah, I'm hanging on.
But if I had Byron Buxton... I'm not so sure.
---
Take charge of your league in 2017 with a BaseballHQ.com subscription that unlocks articles like these all season long. Winning. Fantasy baseball. Insight.
---
So... how bad has it been? Really quite bad.
Coming into this season, Buxton was the subject of the sort of speculative analysis usually reserved for something important, like the economy or a Kardashian. A lot of analysts looked longingly at the tremendous run Buxton had last September, when he had a 1.011 OPS and nine HRs with 22 RBI. He has finally figured out major-leagues pitching, the analysts said. (I should note that the Baseball Forecaster noted Buxton's strong September, but added that he had an elevated Hit Rate and cautioned, "Contact still a struggle; xPX doesn't buy power.... be careful. Path to stardom may yet have some detours."
Cue the screeching tires and collision sound effects, because calling Buxton's 2017 season so far a "detour" is like calling the Hindenburg an "oopsie." Through the Twins first seven games, Buxton had 30 PA. In that span, he had two hits and one walk, for an .069 BA and a .100 OBP.
And that's not the worst of it. Buxton also has 17 strikeouts in those 30 PA, a 57% strikeout rate. (Just for the sake of reference, only one player since 2007 has had more than 100 PA and a K% over 45%. Try to guess who! I'll tell you at the end of this Master Notes.)
While a lot of people were excited for Buxtons' potential breakout, even the most optimistic must have been concerned about Buxton's propensity to swing.
A lot.
And miss.
A lot.
So what's possibly even more concerning is that Buxton has started the season swinging more than ever. And missing more than ever.
Over the previous two seasons, Buxton swung at about 46% of the pitches he saw, and came up empty about 30% of those swings (an overall swing-and-miss of about 13% of all pitches). This year, he's hacked at 58% of pitches, and created nothing but wind on 42% of those swings (24% of all pitches overall). Not only that, but he's whaling away at more pitches outside the zone and making way less contact when he does. He's also swinging more at pitches in the zone, which is good, but missing more often as well, which is less good.
As a result of the mass whiffery, Buxton has been racking up strikeouts at a record pace. He struck out at least once in each of those first seven games. He had three games with three Ks and one golden sombrero: four times to the plate. If he got 650 PA at this rate, he'd finish the year with more than 350 K, which would make Mark Reynolds and Adam Dunn look like Barry Bonds.
To look over these stats sure looks like a batter who has been figured out, at least in the early going. Pitchers are throwing way more pitches into the strike zone, maybe because they are comfortable knowing Buxton will figure some way to get himself out.
Time is not on your side
Of course, baseball is a game of adjustments, and it's entirely possible that Buxton could figure this out. But how long can you afford to wait to find out? There are two reasons that suggest at least considering pulling the pin.
First, the math is somewhat against Buxton as a full-season BA proposition. Buxton's 2-for-29 start means an owner hoping for a .250 BA in 550 AB now needs Buxton to hit .260 the rest of the way.
As well, there's the problem of replacing Buxton (or any underperforming player). In only leagues, the free-agent hitter pool is so thin that owners might just have to cross their fingers and let Buxton stay on their rosters. In shallower formats, though, there still might be usable replacements. But every week that goes by thins the pool still further, and at the same time gives the replacement player fewer weeks to offset the damage being done.
None of this means you should just dump Byron Buxton. It is a small sample, and there is a chance Buxton's immense natural talents will allow him to rebound and put up some quality numbers. And of course if your rules let you bench a guy to a reserve list, that's an obvious step while you wait and watch.
But don't watch for too long, and don't wait, for this year, at least. BHQ research has shown the time to expect a true breakout from a young player is the season after he reaches 800 big-league PAs. Assuming Buxton keeps playing, he'll reach the 800-PA threshold later this year. So there's another mantra: "Wait ''til next year." It might be the cautious the play this time around.
(By the way: the only player since 2007 with more than 100 PA and a K% over 45% was Joey Gallo, who fanned in 46% of his PA—57 Ks in 123 PA—for TEX in 2015.)
For more information about the terms used in this article, see our Glossary Primer.
Free Weekly eNewsletter
The industry's #1 analytical weekly e-mail newsletter is ABSOLUTELY FREE!
More Information
Shopping Cart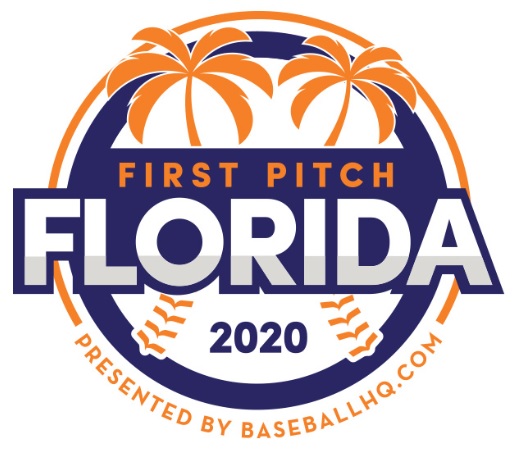 Inaugural Event!
February 28-March 1, 2020
St. Petersburg, FL
Early-bird registration now open!