MASTER NOTES: Riding the Closer-Go-Round
By Patrick Davitt

@Patrickdavitt
August 18th, 2018 12:04am
Ah, closers.
I have had from one to five closers on my team at various times this year, and yet I am middle of the pack in saves. And after looking at how closers get acquired, lost and stumbled upon, I'm coming to think there's no right way to manage this particular fantasy baseball conundrum.
First, let me quickly detail my team's magical mystery tour through the kingdom of closers.
At the auction of my AL-only league, I had thought to aim for two closers: one "established" or top-tier guy, and one more speculative pick—probably a bullpen second banana behind a shaky incumbent, but ideally a guy with the closer role coming out of spring but widely thought to be skating on thin ice.
After refusing to go into the $20s for Kimbrel, Chapman, Osuna or Edwin Diaz, I thought I did well in achieving my first aim by spending $18 on HOU closer Ken Giles. And I was congratulating myself on that when Osuna picked up a suspension at the start of the season.
Then I achieved my second aim by getting MIN closer Fernando Rodney, who had the job but was widely thought to be a bad outing or two from losing the job. I actually also got a seasoned backup in Addison Reed, which I thought was a decent play because of the obvious "handcuff" for the suspect Rodney.
* * *
Ron Shandler has written often about the frustration in trying to project and value closers because of the difficulty in projecting saves.
Remembering one of Ron's techniques for making this point, I went and looked at the Tout 15-mixed auction league, to see how the saves so far have matched up with the expectations of some of the best fantasy minds in the business.
So far in 2018, through Tuesday's games, 136 different pitchers had at least one save. The Touts got 98 of those pitchers (68%) in the auction and reserve rounds. Similarly, of the 923 saves recorded so far, the Touts got 643 (70%). That's not bad.
But the Touts also missed six pitchers with 10+ saves: Brandon Morrow, Bud Norris (22 each), Sergio Romo (15), Hunter Strickland, Seranthony Dominguez and A.J. Minter. They also missed on 14 more pitchers with 4-10 saves, Meanwhile, they spent $42 auction dollars on pitchers who have three saves or fewer, including five with zero.
None of this is to suggest that the Tout Mixed owners are incompetent. They are excellent owners. The point is that if even players of this high caliber are missing 30% of the available saves at auction, it's hard to see a workable strategy. Go for a "proven closer"? You might get your money's worth with Craig Kimbrel (35), Aroldis Chapman (30), or Edwin Diaz (46). But you might also get Roberto Osuna (9), Corey Knebel (14), or Ken Giles (13).
Play for the more speculative but cheaper options in the second and third tiers and the next-in-liners? You might get Blake Treinen (31), Rodney (25) or Shane Greene (25), but you might get Hector Neris (10), Steve Cishek (3), Archie Bradley (3), Andrew Miller (1), Mark Melancon (1) or Cam Bedrosian (1).
Or maybe you just partially punt the category and hope you can cash in by getting the 30% of saves unclaimed at auction. The trouble is that in FAAB leagues, anyway, you get into a whole 'nother round of guesswork—who will get the saves, and how much will the other guys bid for them?
It's hard.
* * *
It certainly has been hard for me.
On to the season. Rodney settled in as the closer in MIN despite some ERA issues. Giles, however, built on his disastrous playoff performance by quickly making himself as popular in HOU as Jose Urena is now in ATL. Giles got sent to Triple-A, probably because Elba was already booked. (Too bad, too, because otherwise we could have said Giles had "Elba trouble." Nyuk nyuk.)
As my own disastrous season wore on, I thought one path to points was to be ahead of the game on closers. I FAABed Justin Anderson and Jim Johnson—pretty much every candidate for the job except for the guy who eventually got it, eventual winner Blake Parker. I also grabbed Danny Barnes in TOR to take advantage of turmoil in the Osuna-less pen there.
As we headed into July, I tried to pre-emptively pick up pitchers who might benefit from the trade activity. And as the deadline came and went, I actually got up to five closers. But not for long.
Rodney just kept on going, and at the deadline was firmly in the MIN closer role. Closer #1.
I had hung onto Giles, and he got traded to TOR (for Osuna), and was quickly anointed the closer there. He was shaky at first but seems to have settled into the role. Closer #2.
I had thought Joakim Soria was likely to be dealt, and grabbed Jace Fry as the shiniest nugget on top of the festering pile in CHW's pen. Soria got dealt, and Fry got the job. Closer #3.
I had picked up Jake Diekman in the expectation that he would inherit the role in TEX should Kela get dealt. He did, and Diekman got that role. Closer #4.
And after I acquired Mychal Givens in a trade, I kept him despite some bad outings because I thought BAL might deal closer Zach Britton and key setup guy Brad Brach. They did, and Givens got the job. Closer #5.
I could see maybe 30 additional saves coming my way down the stretch, enough to vault me up five or six points in the category and into the top two or three in the category in my AL-only—maybe even the top spot.
And then, almost as quickly, it unraveled:
Having traded Kela, TEX surprised me by also dealing Diekman, 15 minutes later. Down to four.
Fry was awful. He started his tenure by giving up 3 ER to as many hitters, and gave up earnies in two of his next seven outings. He was quickly assigned to LOOGY status. Down to three.
After I breathed a sigh of relief at the deadline with Rodney surviving, I got blind-sided when the Twins traded him anyway. Down to two.
That's where it stands. My two closers are Givens, a shaky guy (4.73/1.41) who has three saves and a 4.26/1.10 line in six games as closer; and Giles, who has been the main man at the end of the pen. In seven games, he has a sparkling 10.80/1.50 line, but that's mostly the result of an outing in which he gave up five runs in two-thirds of an inning (without it, he has a 4.50 ERA but a 0.83 WHIP).
The bigger issue is that neither TOR nor, especially, BAL is likely to generate a lot of save opportunities. So the bottom line is that I should pick up a point or two in the category, not the four or five I had hoped for.
Oh, closers.
For more information about the terms used in this article, see our Glossary Primer.
Shopping Cart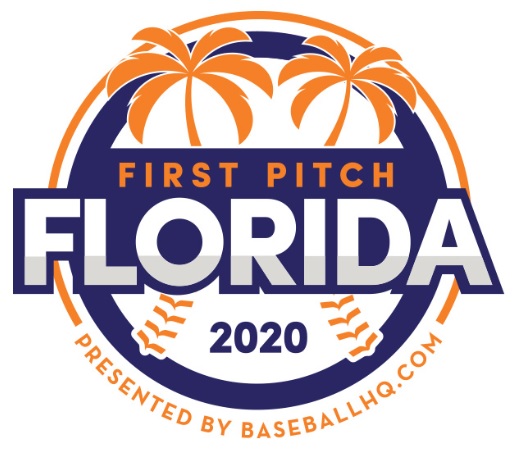 Inaugural Event!
February 28-March 1, 2020
St. Petersburg, FL
A few seats still left!