MASTER NOTES: Newfangled fantasy and playing the calendar
By Ron Shandler
March 20th, 2015 11:03pm
I admit that the concept of the one-month game, and my efforts to promote it last year, was polarizing at times. There were some of you who embraced the new challenge, some who ignored it and some who were annoyed by it.
Similarly, some people are either fascinated or irritated by the daily games.
All these newfangled game formats are intended to reach more people, many of whom are looking for different experiences. But it's the natural progression of an industry where faster is better, less labor-intensive is better, and more cash is better.
I'm old school, and frankly, I'm not completely on board with the direction. But just like we've had to get used to interleague play, wild card teams and rosters that completely turn over every three years, it's all here to stay. That time clock in centerfield might be the next big thing to get under our skins.
So, these new games. Yes, they're different. You might even say they bastardize our core values when it comes to baseball. They are a perversion. But like my friend Lawr Michaels always reminds me, "all the fuss is over a game about a game."
There will be new features on BaseballHQ.com this year to help you play the daily game. Those features will not be taking anything away from our full-season coverage. But I've previewed these offerings and, to be honest, they are fascinating. I still don't think we have much predictive power on any given night, but the tools provide insights that have applications in all types of game formats and if you play over multiple nights.
In particular, there's the focus on the MLB schedule. For those of you who play fantasy football, you know that the NFL schedule and match-ups drive the roster-building and decision-making process. These shorter-term baseball contests also tap into that tactical tool set. Those who play full-season fantasy with daily moves are already using these tools.
The schedule provides some interesting tactical opportunities and cautions for a monthly game as well.
For instance, normally we'd be all over Colorado Rockies hitters. Nolan Arenado is one of this year's big sleeper picks. Troy Tulowitzki is a potential monster when healthy. In a daily game, playing these guys when they're at home is a no-brainer. Over a full season, there is an advantage to be had as well. But in a monthly game for April, for instance, the Rockies play just 10 of their 25 games at home. You have to weigh the benefit of the park in those 10 games against their road schedule.
On the flip side, the Padres play 6 more games at home than on the road. That makes James Shields, Tyson Ross, Ian Kennedy and all their pitchers slightly more valuable.
The Twins play 22 of their 25 games in April outdoors in northern cities. The aggregate average April temperature in those venues is 48 degrees. In Minnesota, nearly 53% of April days see some rain. If you believe that some players might take longer to get locked in when it's cold and wet—like maybe catchers and relief pitchers—then you might want to stay away from guys like Kurt Suzuki and Glen Perkins. And in fact, Perkins has a 4.82 ERA over his last three Aprils. Daily gamers and yes, even full-season leagues with reserve lists need to take note of that too.
See, these tools have applications for all types of games.
So yes, we're running monthly leagues again this year at ShandlerPark.com. Well, actually, this year they are rolling 4-week leagues that start every Monday. It's just another place to make use of a tactical toolset in yet another type of game about a game.
For more information about the terms used in this article, see our Glossary Primer.
Shopping Cart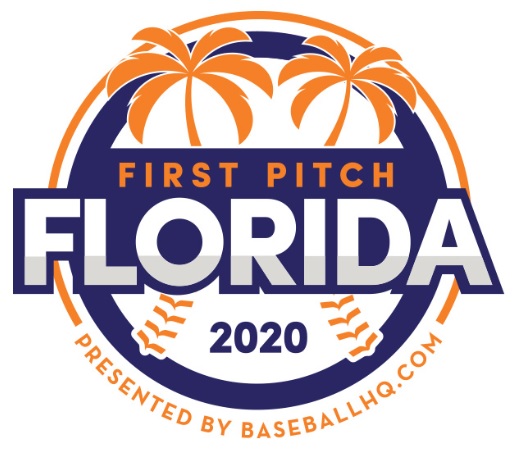 Inaugural Event!
February 28-March 1, 2020
St. Petersburg, FL
A few seats still left!