MASTER NOTES: Let's stop looking for the Big W
By Patrick Davitt

@Patrickdavitt
June 19th, 2015 11:03pm
I never liked the wins category. But lately, I'm really getting to hate it. Because looking for the "Big W" really is a mad, mad, mad, mad world.
Take June 15th. Please. I'm scrambling to stay near the top of the wins category in Tout Wars, and like Roto players everywhere and always, I was looking for the Big "W."
I was feeling pretty good about Mark Buehrle's start at Citi Field against the Mets. Buehrle was coming into the game on a nice little run: In his last three starts, he notched two straight complete-game wins, one of them a shutout, and a six-inning start that he left tied at two. His ERA was 2.25 and he had allowed just 22 baserunners in 24 innings.
Adding to their positive vibe, the Jays were on a ridonkulous 10-game win streak, and they'd been scoring runs like Steph Curry was bombing threes for them—88 runs in 10 games.
The Mets? Yeah, they were at the top of the NL East, but the NL East is somewhat short of a Murderer's Row. As of Monday, the Nationals were second and the Taney Dragons were third (Mo'Ne Davis had back-to-back PQS-5s against Philadelphia and Atlanta). And where the Jays had won their last 10, the Mets were just 5-5 in theirs, a stretch that included series against the sub-.500 Diamondbacks and the even subber-.500 Braves.
And New York was starting Noah Syndergaard. He had opened his rookie season pretty well since his call-up, but over his last two games had soiled the linens, pitching just 10 total innings and allowing 21 baserunners and 11 earned runs. Against the bashing Blue Jays, I wondered if MLB might institute a mercy rule, of the kind used in church-league softball and badly needed at the women's soccer World Cup.
Now, I know what you're thinking. Syndergaard had displayed some useful skills, so he owns them. Plus on any given day, blah, blah, blah. Actually, that was my ace in the hole—if Syndergaard rebounded, I had him on my Tout team, too! I thought with both ends covered, I had a great chance of finding the Big W.
And indeed, Syndergaard pitched at least as well as Buehrle, racking up 11 strikeouts and giving up just two hits and two walks in his six innings of work. But one of the hits was a homer by Jose Bautista, and Syndergaard was losing 1-0.
But Syndergaard being down that meant Buerhle was up 1-0, and in position for the win.
I'm sure you know where this is going.
In the bottom of the sixth, Buehrle got the first hitter, Kevin Plawecki, to ground out to Jose Reyes. Plawecki is a 225-pound catcher, not exactly Billy Hamilton legging it to first. He has one SB attempt in four professional seasons. Reyes could have sent the ball to first by snail mail.
And, as it turns out, he should have. He made a throwing error to put Plawecki on first with nobody out.
With Plawecki on, Syndergaard due up, and a one-run deficit, Mets manager Terry Collins seemed to play right into my hands. First, he left his 225-pound catcher in to run the bases, and second, he didn't lift Syndergaard, though he had thrown more than 100 pitches and there was no way he was going to pitch the seventh.
I'm sure you know where this is going.
Collins' seemingly maladroit decision worked. Syndergaard bunted Plawecki to second, and Buehrle gave up back-to-back doubles to fall behind 2-1. Plan A was in trouble.
But Plan B was working. With Buerhle now trailing, Syndergaard was in the lead—and in position for the Big W!
The Mets clung to Syndergaard's 2-1 lead until the 9th, when they turned the ball over to closer Jeurys Familia. The Big W was in the bag, right?
I'm sure you know where this is going.
Familia attacked the strike zone from his very first pitch to Jose Bautista. Attacking the zone might not be the best idea for Familia, as his OPS-against on first pitches is .892 for his career—and 2.200 this season. Remarkably, both of the HRs Familia had allowed this season had come on first pitches.
Bautista made it three-for-three, lining Familia's first pitch more than 400 feet into the second deck in left field. Familia hadn't surrendered a HR to a right-handed hitter since April.
And as the ball crashed into one of the many empty seats, Plan B crashed with it. There would be no Big W for Syndergaard. Nor for Buehrle. Nor, most importantly, for me.
This is why I hate the wins category.
I benefited a little in ERA and WHIP from the combined efforts of Buehrle and Syndergaard, who pitched very well. In fact, they pitched well enough to win, as the saying goes.
But of course, neither of them got the win, because the win is a crapshoot. A blind dart-throw. And in seeming defiance of the spirit of fantasy baseball, the win is only tenuously tied to talent and performance.
And this is not an isolated incident. Every fantasy owner has a horror story to tell. Last year, 73 different times, the starter threw six innings or fewer, gave up four runs or more, and still got the win. Also last year, 57 different times, pitchers threw eight innings or more, gave up one earned run or less, and didn't get the Big W. Getting a win is about as fair a measure of skills for pitchers as the Grammy Award was a measure of singing skill for Milli Vanilli.
I understand that wins provide an element of unpredictability in our game. And the game needs unpredictability to be fun. Otherwise, we could all draft our teams, compare the players' highly predictable advanced metrics, and declare the league winner 10 minutes after the draft. Somebody splash some Yoo Hoo on Jim and let's start planning for football season.
Unpredictability is good. It forces us to respond to the game on the field, to manage our way through the unpredictable, like injuries; to the inexplicable, like official scorers awarding base hits on infield boots and dropped fly balls; and to the bizarre, like managerial decisions by Terry Collins.
And pitcher wins? They're all three—unpredictable, inexplicable and sometimes bizarre.
Maybe looking at the unfortunate twists and turns and maddening outcomes of a Mets-Jays game on a Monday night in mid-June isn't enough to disqualify wins as a category.
I don't know for sure, but I still hate them.
What's more, I think some owners and some leagues agree with me. Those leagues have at least discussed going to a category that is perhaps a little less luck-based.
But that is a topic for my next edition of Master Notes.
For more information about the terms used in this article, see our Glossary Primer.
Shopping Cart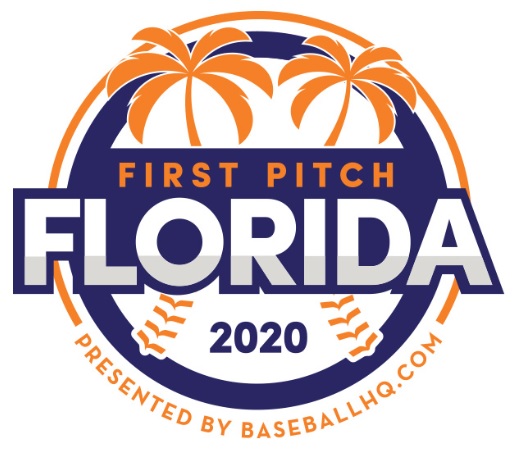 Inaugural Event!
February 28-March 1, 2020
St. Petersburg, FL
A few seats still left!