MARKET PULSE: Who still has FAAB left?
By Matthew Cederholm
May 19th, 2012 11:03pm
See the end of the article for an explanation of the ratings used here. And a thousand thanks to the folks at OnRoto.com for providing the oh-so-important league ownership data for this article.
It's a new week, so there are 30 or so new closers. That's what it feels like, anyway. As Ron Shandler (Bearded One, HQ) pointed out in a recent column, gauging what to bid on free agents can be difficult, since it's so difficult to predict how long they will hold on to their role.
Take the case of Will Middlebrooks (3B, BOS). A well-regarded prospect, he has a line of .259-4-14-2 since being called up to fill in for an injured Kevin Youkilis. Despite putting up pretty strong numbers, he could very well be sent down once Youkilis returns—possibly just so the Red Sox can showcase Youkilis as trade bait.
Heath Bell (RHP, MIA) has been awful this year. Like anti-Vintage Eck awful. Yet as of today, he is back in the closer role. He was a big free-agent signing, and the Marlins will give him every opportunity to succeed before giving up on him.
These are just two examples. Teams choose who to play based on many factors, and often skills and ability are pushed down the list. In the long term, superior skills should win out. But the long term is often too far away to help us now.
So what are we to do? First, don't stop bidding. Just temper your expectations. Even players listed as Strong Buys in this column bear significant risk. You need to take some chances, yes. But understand the risks before dropping a huge chunk of FAAB on an unproven player, even one who is playing out of his mind.
Shallow Leagues
Surely, you don't believe Jake Westbrook's (RHP, STL) 2012 numbers are for real. They're not. But so far, he's consolidated some disparate skills: Dom from 2010, Ctl from 2006, and his ever-present GB%. Here's the thing: it could all just be small sample size in action, or it could be the 20 pounds he dropped in the off-season. Or something else. If the skills consolidation continues, Westbrook would likely have a much better season than projected, and his 2010 season (4.22 ERA, 1.34 WHIP) looks like a safe bet at the very least. If you can stash him on reserve, he's definitely worth a pickup. Until we see a bit more, though, he's a WATCH.
After a decent week at the plate, Sean Rodriguez (SS, TB) has been soaring in popularity. That's good news for the other owners in those leagues. Rodriguez still has good speed, but his power is in serious decline, which is not a good omen for a 27-year old. He doesn't have the patience or make enough contact to make up for a lack of power, and his .209 xBA should serve as a warning sign. Should his power rebound, he may hit enough to have value, but that's a big risk. You should PASS.
Why not? In The Year of Extreme Closer Volatility, why shouldn't a 31-year-old minor-league closer come up and save four games in four chances? Can Dale Thayer (RHP, SD) keep it up? More importantly, should you pay to see the answer to that question? While he's a great story, there are reasons to believe he won't be a long-term success. His 2011 MLE are a bit underwhelming: 6.2 Dom, 2.2 Cmd, 62 BPV. Plus, regular closer Houston Street (RHP, SD) is due back soon and was pitching well before his injury. And the Padres have several other options should Thayer stumble. He may get you some saves in the short term. But don't expect it to last. WATCH.
Need speed? You could try for Gerardo Parra (OF, ARI). For the most part, he's continued his modest success from 2011, though his SB pace is well up. Don't expect that he will continue at the same pace, as his Spd is down a bit (though it will probably rebound), and his 39% SBO% probably won't hold up. He's also fourth on the depth chart, though he's gotten plenty of playing time with various injuries to all three starters. He'll need more injuries to the players ahead of him to match 2011, but he's a BUY/WATCH if speed is your thing.
Going Deeper
Christian Friedrich (LHP, COL) has had an impressive couple of starts. He seems to have gotten over a hump of sorts this year, and his 1.4 Ctl and 8.5 Cmd are not that much better than what he was doing in Triple-A before being recalled. We need to see more before recommending an all-out commitment, but he makes an intriguing WATCH for now.
Frank Francisco (RHP, NYM) is struggling, and many are looking to Jon Rauch (RHP, NYM) as a potential replacement. Let them. He's posted closer-worthy skills in only one of the past four years. His 4.9 Dom so far in 2012 certainly isn't what managers look for in a closer, though his 1.6 Ctl makes up for quite a bit. Still, even if he's handed the ball, he's not going to be very successful with those skills. PASS.
Deep Leagues
Scott Van Slyke (OF, LA) hasn't played a whole lot since being called up, but he's done pretty well with what time he's had. But he was tearing up Triple-A, and has some useful tools. He has above-average power (123 PX in Triple-A in 2011), and makes decent contact, so he could be productive in the major leagues. And here's the thing: James Loney (1B, LA) is still struggling mightily, and Van Slyke looks more like a first baseman than he does an outfielder. It's a long shot that he would take over, but he's worth a WATCH.
In Cleveland, Chris Perez (RHP, CLE) has never really had those "closery" skills. This year is no different. Many looked at Vinnie Pestano (RHP, CLE) as his likely successor. But Pestano struggles against LHB (.899 OPS in 2012). Another possible option is Nick Hagadone (LHP, CLE). His 9.0 Dom and 3.0 Cmd are very good, and while he is much better against lefties, righties have only a .524 OPS against him over the past two years. Hagadone is a BUY where middle relievers have value and a WATCH otherwise.
Explaining the Ratings
Strong Buy: Worth opening up the FAAB wallet.
Buy: Bid with confidence, but don't overpay.
Watch: Acquire if needed to fill a hole, otherwise, just pay attention to how he's doing.
Pass: Acquire if desperate, otherwise let someone else take the risk.
Avoid: Stay away; expected to do more harm than good.
These ratings are meant to be a guideline; your team and league circumstances should dictate your moves. Keep in mind even the strongest free-agent buys are 70% plays at best.
For more information about the terms used in this article, see our Glossary Primer.
Free Weekly eNewsletter
The industry's #1 analytical weekly e-mail newsletter is ABSOLUTELY FREE!
More Information
Shopping Cart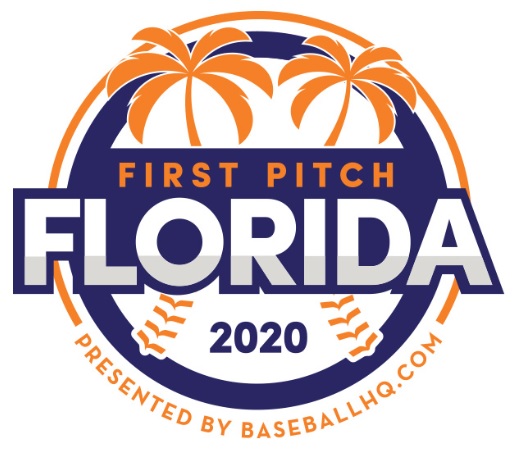 Inaugural Event!
February 28-March 1, 2020
St. Petersburg, FL
Early-bird registration now open!