MARKET PULSE: Post-draft cleanup
By Matthew Cederholm
April 12th, 2014 8:05pm
See the end of the article for an explanation of the ratings used here. And a thousand thanks to the folks at OnRoto.com for providing the oh-so-important league ownership data for this article.
This is an interesting time of year to examine the free agent pool. With the season so young, we can almost ignore any performance that isn't injury-related and instead try to take advantage of playing time opportunities or simple market misvaluations. In addition, there are always a few players who fall through the cracks at the draft table, and you should be ready to jump on them when an opening arises.
Shallow Leagues
Andre Ethier (OF, LA) is just such a player. His 2013 was uninspiring, and he's pretty much a platoon player at this point—but he is on the "good" side of the platoon. He was a bit unlucky in hr/f last year, and with a bit of luck, some playing time, and a return to his 40% FB% days, he could still reach 20 HRs. It's a long shot, to be sure, but the PT opportunities should be there, and at 32, his skills could well rebound. Even if 20 HRs aren't in the cards, a .280 BA, 15 HR season is a pretty good chance, and that's a nice pickup from the free agent pool. BUY.
CLOSER ALERT: Matt Lindstrom (RHP, CHW) won the closer role in Chicago, which of course makes him a popular free agent. He did flash some good skills in 2012, with a 7.7 Dom and 2.9 Cmd, but his 2013 was thoroughly unexciting. And looking back, he only had one other season of closer-worthy skills. He's 34, an age where pitchers can drop off quickly, so there's quite a bit of risk here. Since he may just be keeping a seat warm for Nate Jones (RHP, CHW) anyway, he's at best a WATCH.
Another guy with an ugly 2013 to live down is Alex Avila (C, DET). As is often the case with catchers, he had a bunch of nagging injuries that likely cost him skills in addition to playing time. It's reasonable to speculate that his injuries affected his approach, as can be seen in his swings and misses. His 66% ct% was a big drop, and it came mostly on pitches outside the strike zone—in other words, he was less able to reach pitches outside the zone than in prior seasons. His upside isn't huge, but he has a shot at finishing in the top 20 among catchers. WATCH/BUY.
CLOSER ALERT, The Sequel: Jonathan Broxton (RHP, CIN) was also thrust into the closer role due to an injury. Unlike Lindstrom, he has the skills to handle the job—Broxton's problem has been health, not skills. If he can stay healthy, his Dom and Cmd history point to closer-worthy skills. Aroldis Chapman (LHP, CIN) could miss some significant time, and would this be an opportunity to shift him to the rotation? That's highly speculative, but odder things have happened. At the very least, if he's healthy, Broxton is a BUY for the duration of Chapman's absence.
Going Deeper
Lucas Duda (1B/OF, NYM) certainly appears to be the favorite right now in the playing time battle with Ike Davis (1B, NYM). He's never going to hit for a high average, and his poor ct% also limits his HR potential. However, he was on a pace for nearly 30 HR in 2013 before his injury, so 25 HR isn't out of the question here—especially if Davis is traded. And Duda's double-digit walk rates make him more attractive in OBA leagues. WATCH in BA leagues; BUY in OBA leagues.
Dayan Viciedo (OF, CHW) still owns the power upside he had a couple of years ago, and his contact rates (76%, 78%) over the past two years really haven't been all that bad. He's only 25, so even though his 25 HR in 2012 really didn't match his skills, a repeat of that is quite possible. And with Avisail Garcia's (OF, CHW) season-ending surgery, Viciedo's path to playing time is clear. He's a bit of a risk, but worth rolling the dice. BUY/STRONG BUY.
Deep Leagues
Marc Krauss (1B, HOU) is demonstrating how not to get an extended look as an older prospect: three hits in your first 21 AB—especially following a .209 BA in 130+ AB for 2013. The fact is, even his MLE power and contact (111 PX, 75% ct% in 2013) were nothing to get excited about, and he's as yet shown no ability to translate even those meager skills to the major leagues. PASS.
Given the current state of baseball, Scott Van Slyke's (OF, LA) .251 xBA in 2013 doesn't look all that bad. Granted, he hit against lefties much of the time, and it is a small sample size, but if he can maintain a .250 BA in the majors, his power will play. Not often, perhaps, but enough for 15-20 HR, and to grab that from the free agent pool in a deep league is gold. Unfortunately, that much playing time is still a long shot in the crowded LA outfield, which makes him a quality WATCH.
Explaining the Ratings
Strong Buy: Worth opening up the FAAB wallet.
Buy: Bid with confidence, but don't overpay.
Watch: Acquire if needed to fill a hole, otherwise, just pay attention to how he's doing.
Pass: Acquire if desperate, otherwise let someone else take the risk.
Avoid: Stay away; expected to do more harm than good.
These ratings are meant to be a guideline; your team and league circumstances should dictate your moves. Keep in mind even the strongest free-agent buys are 70% plays at best.
For more information about the terms used in this article, see our Glossary Primer.
Free Weekly eNewsletter
The industry's #1 analytical weekly e-mail newsletter is ABSOLUTELY FREE!
More Information
Shopping Cart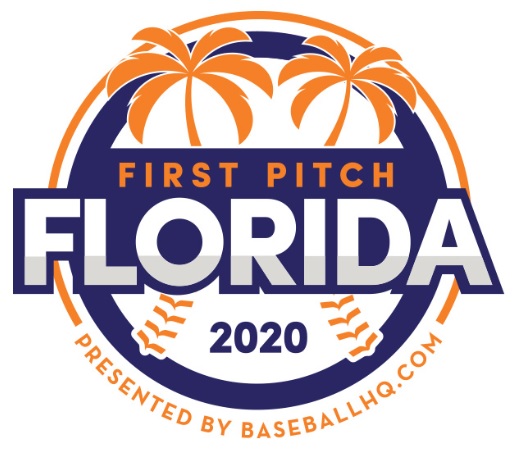 Inaugural Event!
February 28-March 1, 2020
St. Petersburg, FL
Early-bird registration now open!